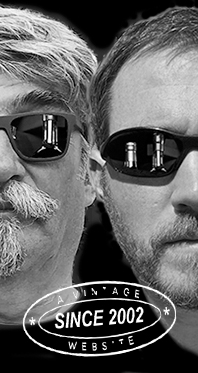 Home
Thousands of tastings,
all the music,
all the rambligs
and all the fun
(hopefully!)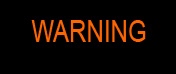 Whiskyfun.com
Guaranteed ad-free
copyright 2002-2017



---

Angus's Corner
From our casual Scottish correspondent
and guest taster Angus MacRaild
Monday at Signatory
and Edradour
We actually tried considerably more whiskies than are recorded here, but, alas, I am only human. And perhaps more to the point, to write notes for every single one of them would be beyond shameful. What should be noted is that we had an incredible afternoon and evening at Edradour in the company and hospitality of Signatory. A whisky night for the ages...

Tamdhu 27 yo 1961/1989 (45%, Signatory Vintage, cask #4338, 250 bottles)


Colour: Light amber. Nose: a well polished, spruced and sexed up beehive. All manner of luxurious waxes, pollens, wild flowers, nectars, precious hardwood resins, exotic teas, some bitter chocolate, a touch of jasmine and a little green pepper bite. There's rancio in there too, draped around some fig jam and boxes of expensive old vintage cigars. Mouth: ah good! It's still fresh. There's more tobacco and dried mint leaf. A few glimmers of fresher tropical fruits as well: mango, guava and a little citron as well. A tad too easy to sip away at - superbly pleasurable in other words. Lots of quince, subtle earthiness, some metal polish, various aged ointments, cough medicine, lanolin, more waxes, honeycomb, soot. A whole parade of textbook, delicious, aged malt whisky hallmarks. Some raisiny and old cognac notes as well. Finish: perhaps not the longest and maybe it starts to become a tad too drying, if we're nit picking. There's still wax, earth, rancio and lightly salty sherry aspect keeping everything extremely enjoyable though. Comments: Once again, old Tamdhu proves to be pretty special juice. Looses a little steam and one or two points in the finish but it's still a wonderful and rather moving old glory. Not to mention a bewilderingly rare bottle as well I suppose. Anyway, still a solid...


SGP: 562 - 91 points.

Highland Park 30 yo 1988/2018 (49.7%, Signatory Vintage 30th Anniversary, cask #755, hogshead, 220 bottles)
Colour: gold. Nose: waxy cedar wood, honeyed oatmeal, soft heather ale, light dried herbs and gentle garden fruitiness. There's a wee Orcadian coastal edge creeping in as well. Extremely pleasurable and elegant. Tiny glimmers of Orkney peat in the distance. Mouth: Superb! Wonderful soft peat smoke, fragrant waxes, beach pebbles, sandalwood and even some rather sublime tropical fruits. Hessian, camphor, a little lemon blossom. Evocative and pretty wonderful. Finish: long, lemony, fragrant mineral notes, sea salt, blossoms and herbs. Comments: Straightforward, delicious and beautifully elegant old HP!


SGP: 562 - 92 points.

Mosstowie 45 yo 1973/2018 (51.6%, Signatory Vintage 30th Anniversary, cask #7622, refill sherry butt)


Colour: rich white wine. Nose: Sweet Vishnu! This is some very old yellow Chartreuse! Intensely green, fruity, herbal, sweet and full of pollens, honey, yellow flowers, quince jelly and things like cannabis oil and wormwood. Totally thrilling nose. With water: becomes more menthol rich, notes of pipe tobacco, hessian, olive oil, marzipan and dried tropical fruit mix. Mouth: green banana, a cavalcade of golden sultanas, pineapple, precious hardwoods, herbal extracts, ointments, waxes, tinned fruit syrups and lemon jelly. Silly whisky. With water: a wee nibble of mustardy wood, resinous crystalised fruits, white pepper, sweetened medicines and more of these wonderfully extractive herbal aspects. Finish: Long, spicy, lemony, nicely drying and a huge, echoing fruitiness. Comments: A total stunner. By some distance the best Mosstowie I ever tasted.


SGP: 851 - 92 points.

Glen Mhor 26 yo 1966/1993 (51.6%. Signatory Vintage, cask #4554, 230 bottles)
Colour: gold. Nose: grassy, slightly greasy and full of this 'Invernessian' funk. Some porridge, concrete, cardboard and baked vegetables. But also waxes, carbon paper, soot, coal tar soap and oily farmyard notes. It seems to have been a polarising dram in tonight's line up; some people thought it was 'tough' and some thought it was 'more enjoyable than they thought. I can understand both perspectives. With water: more leafy qualities, milk chocolate, dry tobaocco, dusty milk bottle sweets and green wood. Mouth: yes, this is tough. Greasy tobacco leaf, sweaty cheese rinds and things like lime oil, boiler smoke, caraway and sour mint leaf. There's also this waxy and milky side along with buttery toast, salty butter and more sour aspects. With water: still a tad tough and unforgiving, but still possessing some pleasing aspects of mustard powder, spice and a splash of cough medicine. Finish: medium length. Lots of caraway, curry leaf, peach stones and some cardboardy dryness. Comments: Like so many Glen Mhors, it is indeed a tough whisky. There are many attractive aspects, but it remains tough.


SGP: 462 - 82 points.

Clynelish 28 yo 1971/1999 (53.9%, Signatory Vintage, cask #2707, 285 bottles)


Colour: gold. Nose: big, emphatic waxiness, petrol, olive oil, old riesling and salty butter on toast. Some truffle oil, soot, fermenting mead and some lighter bright fruit notes such as lychee, white flowers, green apple and hints of top notch grappa. With water: a whole meadow of wildflowers, pollens, herbs, honey, waxes, heather ale and toasted cereals. Majestic whisky! Mouth: superb power and delivery. A huge surge of waxes, pine resins, herbal oils, some very light peaty notes, natural tar, greengage, honey and sandalwood. Just brilliant old school Clynelish! With water: spiced wax, menthol tobacco, ointments, coal dust, wood resins, marc de gewurz and bright white fruits. Finish: Long, sharp, dry, earthy, waxy and herbal. Many bitter citrus peels emerging in the aftertaste. Comments: I'm afraid we have struck yet another spectacular old Clynelish!


SGP: 672 - 93 points.

Laphroaig 27 yo 1967/1994 (49.8%, Signatory Vintage, cask #2955, 182 bottles)
Colour: gold. Nose: some pretty intense and typical exotic fruitiness. Also resinous citrus, IPA, gloopy medicines, lemon thyme, wet beach pebbles, hessian and sheep wool. Metallic, oily and full of textural peat, lime zest, anchovy paste, mango puree and sharp citrus juices. Pretty brilliant whisky. Mouth: big herbal resins, oily peat smoke, hessian rags, tropical fruit jellies and syrups and notes of hops, old rope, tar and gentle old medicines. Straightforward, clean and superbly beautiful old Laphroaig that pretty much epitomises this 1960s style. Finish: long, drying, leathery, acrid peat smoke, flints, beach pebbles, minerals, coal smoke and pithy citrus rinds. Comments: Terrific old Laphroaig. Not as brilliant or crazy as some of the casks in this series, but isn't that pretty much splitting hairs?
SGP: 774 - 93 points.