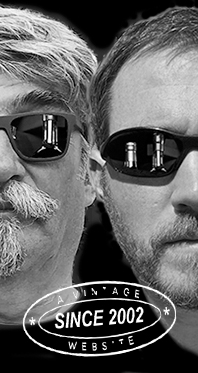 Home
Thousands of tastings,
all the music,
all the rambligs
and all the fun
(hopefully!)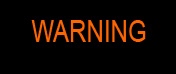 Whiskyfun.com
Guaranteed ad-free
copyright 2002-2017



---

Angus's Corner
From our casual Scottish correspondent
and guest taster Angus MacRaild

More assorted duos

The war on samples continues unabated...

Ardmore 7 yo 2010/2017 (61.2%, Copper Monument, cask #803521, refill barrel)


Colour: Straw. Nose: Yeasty, grassy and lightly ashy at first. Surprisingly approachable given the high strength. Quite an intense farmyard quality and overall pretty simple but clean and very nice. I've always maintained Ardmore is characterful and good quality distillate which is at its best when left to itself in refill wood. Some rubbed lemon skins, a prickle of white pepper and quite a bit of soot. With water: more citrus fruit peel, coal, a little hessian, some sourdough and an inky and slightly industrial quality as well - boiler smoke or diesel engine perhaps. Mouth: Soft peats, lemon juice, wood ash, a little bit of kerosine and some pear drops; still rather a touch of new make spirit about this, but overall it's pretty clean and solid. Some green peppercorns and a hint of brine as well, but overall it's very farmy. With water: The new make-ey aspects lift a little with water and it becomes more mezcalesque and full of earthy notes with a few wildflowers and a touch of ointment. Finish: Long, ashy, lemony, lightly peaty and becoming a touch herbal. Comments: I really think this sort of bottling demonstrates that if you have characterful distillate you don't need a lot of age and you certainly don't need lots of active wood to hurry things along. This is young and not overly complicated but it has character and it overall very find malt whisky.


SGP: 364 - 85 points.

Ardmore 7 yo 2010/2017 (61.4%, Copper Monument, cask #803522, refill barrel)


Let's try the sister cask... Colour: Straw. Nose: Same ballpark: yeast, grass, sourdough starter, lemon juice, wood ash, light peat, green and grassy. This one is a little louder on the farminess and ashy notes at first. More green pepper, some yellow flowers and a gorse bush note. Perhaps a slightly more active cask as you feel the sweetness a little more in this one. With water: coal hearths, chopped parsley, preserved lemons and some engine oil. Mouth: Oilier in texture and a tad peatier. More notes of mezcal, tequila blanco and more of these yeasty and sooty qualities. Lemon oil, various medicinal flavours and ointments, a bit of orange cough medicine and some raw sheep wool and gravelly minerality. Some burnt wood as well. With water: smoked teas, citrons, some smoked oatmeal, barley sugar, graphite and some orange cocktail bitters. Finish: Long, ashy, lemony, sooty and peaty. Comments: Same as above. There isn't really too much between them. Same quality in my book. SGP:


364 - 85 points.

Inchgower 14 yo 1999/2013 (56.1%, The Whisky Cask, Bourbon)


Colour: gold. Nose: A nice spread of coal dust, fresh breads and soft fruits. There's also a little honey, butter, banana skin, nutmeg and olive oil. With time notes of very light hessian and hay begin to emerge. Very nice. With water: becomes a little more citrusy now with these notes of orange and lemon peel. Also a little green tea and dried sage. Mouth: Oils, hay, camphor, gentle waxiness, white pepper, some dry earth and a few white flowers and garden fruits. Also more soft bready notes - somewhat autolytic in fact. A little gravelly as well. With water: again these bready notes, although the whole is quite softened by water. More notes of grassy olive oil, hay loft and earth. Perhaps a light grating of green pepper this time. Finish: Medium in length and slightly drying with more grass, hay and nutmeg. Comments: Inchgower can be a characterful make and this is a fine example of that.


SGP: 331 - 83 points.

Inchgower 19 yo 1959/1978 (80 proof, Cadenhead Dumpy)


Colour: Straw. Nose: A different world. This is all freshly malted barley, waxes, wrought iron, tool sheds, steel wool, flints and soft cereal notes. A few white fruits in the background as well perhaps. Gentle notes of sunflower oil, camphor, lanolin and a few very gentle medicinal aspects. Mouth: It really has this 'dumpy' character of ink, carbon paper, waxes, metal polish and soot that so many of these bottlings seem to posses. Tea tree oil, wood resin, beeswax and few crystalised tropical fruits and something almost salty towards the end. Remarkable punch and purity! Also has some notes of leather, old books and paraffin as well. Finish: Good length. Rather drying, chalky, white flowers, minerals, metallic aspects and wax. Comments: It's malt whisky of a style that no one really produces any more: lean, pure, powerful and distillate dominated. That said, there is also an impressive and rather beautiful poise about the whole thing. A very good but also rather intellectual dram as well.


SGP: 362 - 90 points.

Blair Athol 30 yo 1973/2004 (43%, MacKillop's Choice, cask #8569)
Colour: gold. Nose: classic older style highland malt whisky at full maturity from refill wood. That is to say there are many soft waxes, hessians, plenty honey, assorted colours of ground pepper, a touch of soot, a little muesli and some soft, buttery cereal qualities. Green tea, menthol, plenty soft green fruits and even a touch of kumquat you'll be pleased to hear Serge! Mouth: earthier than the nose suggested but still pleasantly waxy and full of citrus and green fruits. Becomes strikingly minty a after a few moments as well, fresh mint leaf and spearmint gum. Goes on with lemon oil, green banana, coal, tea tree oil, some soft spices and high quality olive oil. Extremely pleasant. Finish: Good length. Buttered toast, soft waxes, a little lamp oil, earth, tobacco leaf and greengage. Comments: Lovely, lively and excellent old Blair Athol. The 43% seems to work quite well with this one, it doesn't feel at all weak and the softer, more complex aspects feel heightened. Good work!


SGP: 452 - 90 points.

Blair Athol 28 yo 1975/2004 (53.9%, Signatory Vintage, sherry cask #6373, 161 bottles)


Colour: Deep gold. Nose: More gingery, bready and earthy. Some rich spicy notes, blood orange and lots of nougat, crushed digestive, cocoanut and camphor. Great start! Develops on a waxy and green fruit tangent with some lemon peel, white pepper, buttercream and marzipan. Yummy stuff so far. With water: waxy, earthy, nervous, soft fruits and slightly resinous. Solid! Mouth: Lemony, leafy, bitter chocolate, various spices, black pepper, camphor, soot, black olives, aged mead and a heathery note as well. Rather excellent really. With water: some notes of Victoria sponge, spice cake and this heather character is back but as heather ale this time. Some dried herbs, lemon oil and a little chalk. Finish: Long, earthy, bready and returning to this gingery, sherried aspect. Comments: A very fine Blair Athol, different and more muscular to the MacKillop's but you get the sense it's very similar distillate just nudged in alternate directions by different casks. Same high quality though.


SGP: 542 - 90 points.

Dufftown-Glenlivet 31 yo 1978/2009 (48.6%, Cadenhead Chairman's Stock, Bourbon Hogshead, 207 bottles)
A few people start to talk about Dufftown as 'underrated' these days. Although, I'm sure you could describe most distilleries as underrated given the right bottling... Colour: Gold. Nose: Honeys, smoked hay, light hessian and a very soft waxiness. Rather gentle and elegant. Wee notes of lychee, pink grapefruit and lemon peel. Then tiger balm and suntan lotion. Soft citrus fruits, some buttery cereals and perhaps a cough sweet or two. Mouth: light, but rather oily and well-textured. Soft white pepper, green fruits, camphor, wood resins, mineral oil, beeswax, blood orange and lanolin. Again it's all softness and elegance but I'd say the palate is a little better and more punchy and structured than the nose. Unusual for an older whisky. Finish: Good length, all on hardwoods, resins, camphor and boot polish. A touch of cinnamon bread in the aftertaste. Comments: A very fine old Dufftown. There's a lightness about it that really grows on you. Would make an ideal contemplative sipping whisky.
SGP: 341 - 87 points.

Dufftown-Glenlivet 1966/1989 (52.5%, Cadenhead Dumpy, Gabri import)


Colour: Light gold. Nose: Wow! A stunning concentration of citrus oils, waxes, wood resins, ointments and dried herbs. There's also desiccated coconut, green fruit syrups and jellies, star anise, a touch of leather and a peppery spiciness. Quite thrilling! With water: Gets minty now with more herbal and earthy tones. Some Earl Grey tea, wet leaves, toasted brown bread and crushed pumpkin seeds. Mouth: Dense and terrifically oily, waxy and camphory. Posh olive oil, soot, chamomile, medical tinctures, green tea, linseed oil, coconut water, smoked grains and bergamot. Stunning texture and composition. With water: a touch of cured meat but still very waxy and oily, along with some notes of aged mead and lanolin. A beautiful natural candied sweetness as well. Finish: Long, nervous, resinous, waxy, herbal and oily with plenty citrus and a lick of minerality. Comments: A big, emphatic and gloriously textured old Dufftown. Did I ever tell you I consider Dufftown to be criminally underrated whisky...


SGP: 462 - 92 points.