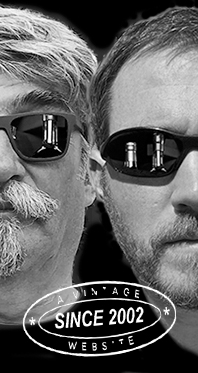 Home
Thousands of tastings,
all the music,
all the rambligs
and all the fun
(hopefully!)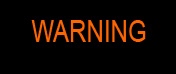 Whiskyfun.com
Guaranteed ad-free
copyright 2002-2017



Angus's Corner
From our casual Scottish correspondent
and guest taster Angus MacRaild
More Assorted Duos
The ongoing efforts to get on top of the sample avalanche continue... Yes I'm aware it's an awful predicament to be in. What is it the kids are saying these days? #firstworldproblems? We'll try to be swifter and more precise today, something I'm attempting to do more in general with my tasting notes. I'm aware that I have a propensity to waffle. On occasion.

| | | |
| --- | --- | --- |
| | Let's kick off with... Miltonduff. Why not? After all, any malt which is favoured by the esteemed Dick Beach, Don of Drumnadrochit, must be worth our attention... | |

Miltonduff 10 yo (40%, Gordon & MacPhail, +/-2000?)


Not sure when this one was bottled, but there have been a number of batches and Serge last tried it back in 2004, so I feel it's earned another outing today... Colour: Light amber. Nose: Oh! Hello... It's a rather lovely sherry style full of figs, quinces, light green fruits and a few notes of dark chocolate and spice. Rather lovely actually and reminiscent of some older sherried Glen Grant bottlings. Mouth: Still good, although you can feel the lower ABV lets it down a bit. Chocolate orange, shredded wheat, oatmeal flapjacks, a little sootiness and mint tea. Finish: A tad short but biscuity and gently fruity with spiced orange and some soot. Comments: A very pleasant surprise. If you want something clean and gently sherried you could do a lot worse.


SGP: 431 - 83 points.

Miltonduff 23 yo 1973 (43%, Hart Brothers, +/-1996)


Colour: Straw. Nose: Ooft! A beautiful combination of pollens, honeys, waxes, soft fruits and buttery cereals. A little ointment, some chalk, a greengage or two and a freshly baked croissant. Some lemon curd, a wild strawberry and a touch of oily rag. Mouth: A wonderfully textural malt, full of barley sugar, light waxiness, white stone fruits and meadow flowers. A few dried mixed herbs, olive oil, camphor and beeswax. Simple but mouth coating and very beautiful. Finish: Medium-long and becoming rather savoury with freshly malted barley, brown bread, sourdough and little lemon sponge cake at the end. Delicious. Comments: In all seriousness, it's no great secret that some older Miltonduffs could be pretty spectacular. An underrated whisky in many ways I suppose.


SGP: 542 - 90 points.

| | | |
| --- | --- | --- |
| | And now, to Sutherland... | |

Glenmorangie 10 yo (70 proof, OB, UK market, Late 1970s)
Many of these old Glenmorangie 10 year olds could be pretty terrific. Let's see how this one compares... Colour: White wine (always a good sign I feel). Nose: Buttery, mineralic and delicately waxy. An impressive freshness with an inclination towards chopped herbs, soot, breads and cereals. A lick of citrus as well. Typical and rather excellent. Mouth: The lower ABV perhaps doesn't help it here but there's still lots of greenery, light waxes, oils, minerals, herbs, soot and a few notes of beach pebble and flint which nod in a coastal direction. Perhaps a little wood ash, white pepper and dill. Finish: Short to medium. Some porridge and an iota of cardboard in the aftertaste which are typical OBE characteristics. Still with some white flowers and flinty aspects though. Comments: Not as glorious as some other old 10 year olds from the mid-70s or earlier. However, it remains an impressive and characterful distillate. Blind next to the current example you'd say they were different distilleries. Another good example of how when you have character in the distillate, you don't need hyperactive wood - just a little patience.


SGP: 341 - 84 points.

Westport 20 yo 1997/2018 (58%, Dornoch Distillery, cask# 3292, 270 bottles)


Now, I'm not saying this is Glenmorangie, but the Giraffes on the label are whispering to me... Colour: Light gold. Nose: In some ways it's a world away from the old Morangie with these highly polished buttery and fudgy notes. There's also similarities though with a grassy side, some mineral edges, a little chalk and paint. With time some slightly lush green fruits in the form of cut apples, ripe pear and gooseberry emerge alongside white flowers and some pollen and honeys. Simple and very nice. With water: a few more drying herbal qualities, lemon peel, sunflower oil and the lightest touch of wax. Still a tad peppery as well. Mouth: Continues this honey and grassy theme. A little earthiness, some quince paste, a touch of charcoal, white pepper and a kind of herbal muesli note. With water: pollens, earths, some green tea, assorted citrus fruits and a little camphor. Finish: Medium - long with a bit of wood spice, some vanilla and more teas and orange peel. Comments: Good, solid, modern malt whisky. Not the most exciting but pretty flawless nonetheless and rather drinkable.


SGP: 432 - 83 points.

| | | |
| --- | --- | --- |
| | I appear to have a LOT of Glen Garioch samples, let's reduce whatever that number is by precisely two... | |

Glen Garioch 24 yo 1992/2017 (46%, Berry Brothers, cask# 3059, Hogshead)
Colour: Light gold. Nose: A wonderful and deep earthiness at first; gravel, soot, wax, hessian and wee tertiary notes of sheep wool, gravel and chalk. Some of these early 1990s Glen Gariochs were terrifically characterful. Goes on with mineral oil, tool boxes, copper coins, hay loft and some dandelions and white flowers. Really excellent. Mouth: Surprisingly farmy. These kind of Gariochs feel very akin to the early 70s examples just with the peat stripped away. Earthy, oily, sooty, gently waxy and overall very fulsome and mouth coating. Wee touches of crushed watercress and black pepper as well. A little lemon peel as well. Finish: Long, green, earthy, camphory, mineral, chalky and with a touch of barley sweetness keeping things lively. Comments: Supremely quaffable and top notch Glen Garioch from Berry Bros. A beautifully textural distillate that you could guzzle like crazy of a night - should you be so inclined.


SGP: 462 - 90 points.

Glen Garioch 1991/2011 (51.1%, Duncan Taylor, Rare Auld, cask# 3855, 243 bottles)


Colour: White wine. Nose: A little rawer and more spiritous than the 92, very chalky and gravely with this blustering and rather punchy minerality. Chalk, lime peel, some crushed flowers and a little pollen. More austere and globally a little rougher and tougher than the Berrys. With water: some white fruits such as litchi and then a menthol cigarette or two perhaps. Mouth: Sooty, a little oily and camphory but without the obvious farmy richness of the 92. Some white pepper, a bit of earth and wet wool, then a tiny touch of mint. With water: becomes a little yeasty and displays some rather nice notes of toasted seeds and assorted freshly baked breads. Almond paste and buttery cereal notes as well. Finish: Medium-long and still rather chalky and austere, some assorted, fairly sharp citrus fruit notes and raw barley mingling in the aftertaste. Comments: It's a good and relatively clean highland style malt, but it lacks the texture, boldness and sheer force of personality that the 92 possessed. Perhaps it's a question of age, maybe a few more years and this one would have filled out a bit more. As it stands it's pretty austere and a bit tough. Anyway, who knows.


SGP: 342 - 84 points.

Highland Park 12 yo (40%, OB, 10cl bottle, -/+ 1990)
These wee 10cl bottled were part of some limited run presentation packs from around the late 80s/early 90s if I'm not mistaken. Colour: gold. Nose: It's this sort of juice that got early writers like Michael Jackson raving about HP and it's easy to see why. It really is a wonderful spread of heathery honey, very soft peats, earthiness, some resinous sherry notes and lemony/salty coastal aspect. You can understand why it came to be referred to as the 'great all rounder' or whatever the phrase was. It does possess a rather unique 'universality', something I'm not sure you could say about the current HP - although that's not necessarily a criticism. Mouth: Bitter oranges, wood spice, smoked olive oil, black olives in brine, chopped fresh herbs such as parsley and chives and even some sherry-induced rancio. Surprisingly old school in fact. If you'd give me this blind and said it was bottled in the 70s I wouldn't have blinked. Finish: Long, mineral, nervous sherry again, lemon rind, oils, a little natural tar and some green fruits. A fading, drying and increasingly medicinal peat in the aftertaste. Comments: Wasn't sure what to expect with this one, but I should not be surprised that it is excellent whisky. Emblematic old style HP. I suspect that the average age was a good few years higher than 12 at this point however.
SGP: 454 - 91 points.

Orkney Malt 17 yo 2000/2018 (56.5%, Dornoch Distillery, cask# 2, 350 bottles)


Now, I'm not saying this is Highland Park, other Orkney distilleries are available... Colour: Gold. Nose: It's a sweeter and more obviously modern one with some rather rich honey notes mixed in with a background coastal saltiness which makes it globally rather fresh and invigorating. Develops with notes of peanut brittle, plum jam, linseed oil, orange bitters and a little aged mead. With water: lilies, wet beach pebbles, geraniums, bass beer and lanolin. Mouth: Sweet barley, wood smoke and crystallised citrus rinds at first. Then a touch of cured meat, rather a lot of soot, some wax and hessian and lick of medicine. Gets gravelly with time, becoming fatter and more mineral. Some green malt, salted cod, green olives in brine and a few coastally located wild flowers. With water: drier now, with chalky and mustardy notes (Serge and I are now mustard experts by the way), perhaps some smoked tea and more resinous lemon notes. Finish: Medium to long, earthy, rather fat and oily and becoming a little mechanical and industrial in style. The coastal aspects gain in stature towards the end. Comments: Quite obviously a Stromness! But seriously, rather excellent juice. Rather punchy and muscular overall. Well selected.


SGP: 343 - 88 points.