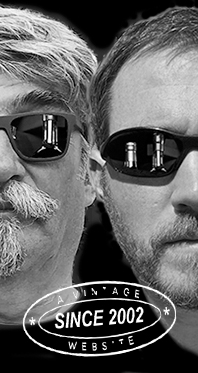 Home
Thousands of tastings,
all the music,
all the rambligs
and all the fun
(hopefully!)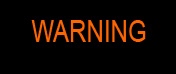 Whiskyfun.com
Guaranteed ad-free
copyright 2002-2017



More Whiskies of the World

Well many 'new' whisky countries have become big enough to deserve whole sessions, such as Sweden indeed, or India, or Australia, or even Switzerland and others. So that's not whiskies from those countries that we'll have today. Let's see what we can find…

Penderyn 5 yo 2012/2017 'Tawny Portwood' (59.6%, OB, for La Maison du Whisky, Wales, Cellar Book, cask #PT260, 366 bottles)
This baby first spent three years in a bourbon cask, then two years in a genuine old Port cask. The colour's rather impressive… Colour: dark rosé wine. Do you know the Rosé des Riceys in Champagne? Nose: well, this is pretty much well balanced, quite the opposite of what I was expecting. Granted, there's a feeling of Kriek beer, peonies, cherry stem tea, leaves, and even raspberry liqueur, but there's also this typical dirty-ish maltiness, some humus, new plastic, gravel, concrete dust… With water: bitter fruits, blackcurrant buds and leaves, flower pot, gravel, porridge… Mouth (neat): strong, starting on jelly babies (the redder ones) and red pepper, getting then earthier and more peppery. Turmeric and ginseng mixed with crushed cherries and raspberries. Pretty extreme on the palate. With water: smoother and rounder, while the red peppers are still there. Caraway, cloves, bitter tobacco (eating a wee bit of your untipped Gauloise)… Finish: very long, very leafy. Rocket salad and tealeaves. Comments: I find this pretty… experimental and challenging, but I'll add a handful of points for the fun in it.


SGP:572 - 79 points.

High Wheeler 21 yo '3070' (43%, OB, blend, New Zealand Whisky Company, 2017)
This is from the old stocks of the long-gone Dunedin Distillery a.k.a. Milford a.k.a. Willowbank a.k.a. Lammerlaw. The New Zealand Whisky Company had already issued some excellent old malts, especially a lovely 25 yo (WF 85), but this one's a 'single blend'. Like this appellation on the label, 'Singlewood Aged'. We can see that spread to other makers, can't we… Colour: pale gold. Nose: nice! Rather malty, starting with cake-y oils, sunflower, then we have some custard, fresh croissants in the morning, roasted sunflower seeds, and just a wee bit of warm sawdust. Mouth: gentle, rather fruitier, with overripe apples and pears, then more pepper and sawdust, and touches of oranges and physalis. This feeling of sunflower oil returns. Finish: medium, rather fresh, on peppered apple juice and compote. Some popcorn in the aftertaste. Comments: exactly the opposite of the rather whacky Penderyn. This is much softer… Same ballpark, I would say.


SGP:441 - 79 points.

Potter 31 yo 1986/2017 (57.1%, Cadenhead, World Whiskies, Indian corn, Canada, bourbon barrel, 108 bottles)
Cadenhead had already bottled quite a few of these gentle Canadian oddities. A 26 yo in 2016 had been a little, say odd indeed (WF 66) but remember, always personal opinions only. Colour: gold. Nose: totally grainy and solventy. High ethanol plus notes of vanilla and wood varnish, plus a little popcorn fresh from the microwave oven for good measure. With water: some nicer tiny whiffs of pinesap and menthol, probably all from the cask. Then it's marshmallow galore… Mouth (neat): well… A lot of vanilla plus a few jelly babies. Corn syrup, coconut balls, oak-aged vodka… Some sides also remind me of Southern Comfort. With water: gets very very sweet, as if someone had added as much sucrose as in Coca-Cola. Finish: short, very sugary. Comments: a few more points for the evanescent menthol on the nose – when diluted. But it is a bottle of historical importance, isn't it? I think the Potter Distillery got closed quite some years ago. Not too sure…


SGP:830 - 69 points.

English Whisky Co. 5 yo (49.5%, That Boutique-y Whisky Company, England, batch 1, 964 bottles, 2017)
Let's try this independent Norfolkian malt whisky! Sadly it's not a distillery I'm very well-acquainted with, but I remember well the years when Iain Henderson was working with them after he had left Laphroaig. Colour: straw. Nose: ah, civilisation this time. It's fresh, even kind of crisp, with nice notes of crushed barley, pastries, patchouli, mint tea, green oranges, then a little more vanilla and warm sawdust. Rather clean and elegant, if not totally assertive (always a useful word in any tasting notes). Mouth: well, we're talking here. It's akin to some very young Speysider that would have seen some rather active oak pretty closely. Candied oranges, apple compote, barley, muesli, some drops of peppermint liqueur… Finish: rather long, with nice notes of orange syrups and liqueurs, plus some spicier oak. Comments: a fine malt whisky, with a very wee touch of smoke.


SGP:442 - 80 points.

Isle of Fionia 'Ardor' (46.8%, OB, Nyborg Distillery, Denmark, 117th batch, 2017)


Well it says it all. A new whisky from a rather new whisky country where they know what's good… What could go wrong? Let's hope this would have been welcomed onto Babeth's table… Colour: pale gold. Nose: isn't it strange how the mind works? I'm finding notes of Danish pastries. A pile of Danishes in a high-brow pastry shop. Custard, croissants, preserved apricots, plums, brioches, white chocolate… All you'd also need is a wee cup of espresso. Mouth: impressive. It's a textbook pure malt whisky, with oranges, those apricots, vanilla, barley water, almonds, and just a little butterscotch and a touch of tinned pineapple. Made with care, for sure. Finish: medium, with only the slightest touch of wine gum, then a perfect sweet barleyness and notes of blood oranges and apricots. Comments: did they add apricots to the mash? Seriously, I think this is very good and worth a rather high score (given the young age). Well done, Denmark! What's more, it's organic; but what isn't these days…


SGP:541 - 85 points.

Isle of Fionia 'Ardor' (59.8%, OB, Nyborg Distillery, Denmark, 116th batch, 2017)
You don't have to be a rocket scientist to see that this is a high-strength version of Ardor. Colour: gold. Nose: as almost always, higher strengths lead to more closed noses. Otherwise, we're very close to batch #117 as far as styles are concerned. With water: a slightly spicier version, with a little more grassiness and a little more oak. Mouth (neat): #117 was easier, this is a little strong and the high alcohol gives it a grainy side. Nothing unexpected, though… With water: ah this is fun, there are topical fruits this time, a feeling of mango chutney perhaps, bananas… Finish: rather long, and a tad earthier. Very pleasant fruity breadiness. Comments: another very lovely young drop. I don't think you can go much higher when you're just issuing your first whiskies. #117 was a tad easier and I'm all for easiness. Oh well…


SGP:551 - 84 points.

While we're in the north…

Mackmyra 'Guldrök Small Batch' (51.7%, OB, Sweden, for La Maison du Whisky, 300 bottles, 2017)


Forgot to try this one when we were having those excellent Swedish whiskies, apologies… Colour: straw. Nose: very oily and pretty peaty, this one. We're wandering throughout a working kiln while quaffing banana and sorrel juice, smoking a black Tuscan cigar (a shame that I don't quite smoke anymore), and crunching one cough lozenge. Do you get the picture? With water: mud and crushed smoked barley, plus pinewood and mugwort. Mouth (neat): thick and almost syrupy – and almost cloying when neat - with clear notes of young Ardbeg, mezcal, and apricot nectar. With water: it's really very Ardbeggian. We're talking contemporary Ardbeg. Finish: long, still rather thick, and rather modern-oaked. Very bready aftertaste. Comments: feels 'young craft'. Very good, but I even prefer the fresher Mackmyras.


SGP:454 - 83 points.