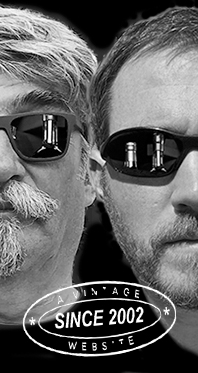 Home
Thousands of tastings,
all the music,
all the rambligs
and all the fun
(hopefully!)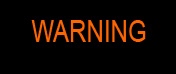 Whiskyfun.com
Guaranteed ad-free
copyright 2002-2017



More and more Highland Park

Because there's more. There's always more, HP having become one of those lovely staccato-y brands. There's more small batch out (The Light, for example, we'll have it soon too) but it's difficult to keep up or this would become HPfun.com. They also have new regional single casks out almost every week, and indeed we'll try one of them today (not more!) and then some indies, if you're okay with that…

Highland Park 15 yo 2002/2018 (61%, OB, 20th Anniversary WOW Switzerland, 1st fill American sherry oak puncheon, cask #1937)
1st fill American sherry oak or American oak 1st fill sherry? Sherry from America? Nit-picking again, we can't help it… Colour: deep gold. Nose: very strong, kirschy and leafy, with some butterscotch and oak spices, fresh leather, and orange blossom honey in the background. Water's obligatory, in my opinion. With water: and that worked. The expected heather honey's there, spicy/sweet cakes, macadamia nut oil, a little marmalade… There are spices from the oak, as if a finishing in active oak had been done, but I'm really not sure. Mouth (neat): mouth-coating, syrupy, and yet already well balanced, with even more orange blossom honey. Liquid oriental pastries? Let's see… With water: gets drier, which is a good thing. Spiced teas, marmalade, a touch of curry and ginger, turmeric… Finish: long, balanced, honeyed and spicy. Cinnamon coming to the front. Comments: indeed it's not a 'pure and natural' one, but it was a good cask, so all is more than fine by me. Wait, 1st fill American oak sherry?


SGP:462 - 88 points.

Highland Park 21 yo 1996/2017 (47%, Douglas Laing, Xtra Old Particular, refill hogshead, cask #12204, 283 bottles)


Colour: straw. Nose: whiffs of rubber at first, then much more straight chalk and grass, with hints of a grassy peatiness and some rubbed orange skin. Goes a bit towards overripe tropical fruits after a few seconds, crushed bananas, ripe papayas… A tad uncertain at this point, but I guess you could call that 'mysterious'. Suspense suspense… Mouth: I've often said that there could be some kind of parentage or virtual link between natural HP and Clynelish, and this is a perfect illustration. Grapefruits, chalk, mineral wax, paraffin… And it's getting better and better, at that. Can we see the papers? Finish: rather long, rather superbly mineral, with grapefruits and bitter almonds, and more peppery chalk in the aftertaste. Comments: it took its time, but so have I. We're even.


SGP:452 - 90 points.

Highland Park 24 yo 1992/2016 (50%, Acla Selection, hogshead, 82 bottles)


A very small outturn indeed, so we'll keep these notes short and sweet (don't try to understand him – Ed.) Colour: straw. Nose: an equivalent style, with a tad more sweetness and rounded vanillaness, perhaps a little more barley and dough, but other than that, it's just superb clean and pure HP. With water: a fruit salad mixed with crushed chalk and drops of motor oil. Mouth (neat): fantastic freshness, smokiness, grapefruits, chalk, wax, citrons… How good is that! With water: perfect. Didn't we say we'd keep this short? Finish: not short, but rather perfect indeed. A tad more porridge-y. Comments: and it would go down extremely well. One of the top spirits in Scotland, in my preferred state: natural.


SGP:551 - 90 points.

Acla da Fans also have some HP under the 'Orkney' moniker. I suspect there will be many more of those…

Orkney Islands 15 yo 2002/2017 (51.7%, Acla Selection, butt)


Colour: pale gold. Nose: a few buttery notes this time, that may be the butt. One rubber band, then yellow flowers, white fruits, and fresh croissants. It's different style and just between us, this could as well be Scapa this far. With water: drops of vase water, last night's rainwater, gravel… Mouth (neat): very creamy mouth feel, bitter oranges, sunflower honey, that chalkiness, touches of peat, and our beloved grapefruits. We're closer to HP indeed – but I'm no Scapa expert either. With water: I think this wasn't a 1st fill butt, although we do find touches of rubber again. Not sure it needs any water. Finish: medium, a notch waxier. Orange zests and crushed chalk. Comments: all very good, although the superb 24 by Acla has clearly beaten it.


SGP:452 - 86 points.

It's all well and good at Acla's, isn't it? So why leave?...

Orkney Islands 17 yo 2000/2017 (51.7%, Acla Selection, hogshead)


A hogshead, h.u.r.r.a.y! Colour: pale gold. Nose: a wee bit of paraffin at first, even whiffs of new Pirellis, then a fattish minerality, cactus, hints of bay leaves, some porridge… It's one of the most austere ones at this stage. With water: fish oils! Cod and others… Mouth (neat): ah very good! Bitter oranges, a little brine, a lot of wax, graphite, more cactus (or agave?)… With water: notes of damson eau-de-vie, stone fruits, walnut oil… It's a funny one. Finish: long, very waxy. Comments: this one was fun, it plays with you.


SGP:452 - 88 points.

Another fine HP session. There will be more, naturally, at this rate...