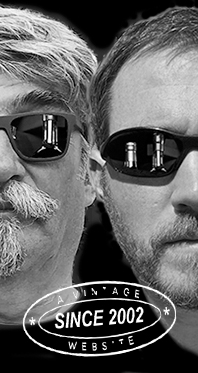 Home
Thousands of tastings,
all the music,
all the rambligs
and all the fun
(hopefully!)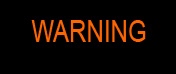 Whiskyfun.com
Guaranteed ad-free
copyright 2002-2017



More characterful Ben Nevis for more pleasure

Ben Nevis, there are more and more good ones around, we won't complain, not much to add…

Ben Nevis 22 yo 1996/2018 (51.5%, Douglas Laing, Old Particular, refill hogshead, cask #DL 12518, 168 bottles)


Colour: straw. Nose: ooh it's a dirty one, acrid, sooty, ashy, with notes of rotting vegetables, feints, old yoghurt, butter, moss, ink, forest floor in November (and why not?)… All lovely things, if you're into those sorts of things, naturally. With water: a notch cleaner, also more cereally, we're almost nosing porridge mixed with clay. Mouth (neat): it's much fruitier, acidic, extremely lemony, tart, almost pungent. Chewing lemon peels (which is meant to be extremely good for our health, I've heard). With water: brilliant now. Lime and limestone, how fitting! Finish: rather long, wonderfully mineral and citrusy, with these very wee Bennevisy 'dirt' in the background. Comments: probably not for our old uncles who drink Macallan at 43% vol., but there, I'm a fan.


SGP:462 - 88 points.

Ben Nevis 25 yo 1991/2018 (55.3%, La Maison du Whisky, Artist #8, sherry, cask #2375, 561 bottles)


Remember, with this series they're rounding off the ages, so indeed you're right, this baby's older than just 25. Colour: straw. Nose: epitomically Ben Nevis, that is to say dirty, fabric-y, porridge-y, with some walnuts as well, some soot, old basement, vase water, moss, that forest floor with assorted mushrooms and autumn leaves, a drop of Jerez vinegar and old oloroso, etc. With water: not a lot of changes, I would say. Oyster mushrooms are very obvious to me. Saponin too. Mouth (neat): fantastic, and clearly sulphury, while that would be some plain asset in this context. Some gin (I know I have to apologize for mentioning gin on a so called whisky blog), plus oranges, chalk, paraffin, lemon… Totally brilliant in my book (but then again, our old uncles would probably disagree). With water: careful with water, that would make loads of bitter grasses come out. But with a few drops, it' more the waxiness that gets enhanced. Finish: long, really waxy now. Oils, sooty things, mushrooms, tarmac, bitter grass… Comments: approaching perfection here.


SGP:462 - 89 points.

Ben Nevis 19 yo 1998/2017 (50.5%, Cask & Thistle for SCSM, marsala finish, cask #9895, 310 bottles)


SCSM means Single Cask Single Malt (why complicate matters?) These cool people are in China, mind you! Colour: amber. Nose: the marsala worked well, more or less in a madeira way, if I may. So we're having walnuts and a touch of mustard, then some fino – or even manzanilla – that complement Ben Nevis's mineral and almost garage-y style well. Actually they do tango, which is not very surprising. With water: wet rocks, concrete, fresh walnuts, mushrooms… Mouth (neat): good, wine and whisky being on the very same path (who said for once, who?) Manuka honey, sweet mustard, tobacco, leather, and always lorryloads of walnuts. The wine feels sweeter than I thought, though. With water: indeed, sweeter, but it would never become dreadfully PX-y, if you see what I mean. Finish: pretty long, tobacco-y. We're talking cigarette tobacco. Comments: very good, whisky and wine did not kill each other this time. Semi sweet marsala then?


SGP:552 - 87 points.

Look, it appears that we've got another one from these Chinese friends…

Ben Nevis 21 yo 1996/2017 (52.8%, Douglas Laing, Xtra Old Particular, for SCSM, refill hogshead, 205 bottles)


Colour: straw. Nose: a more crystalline Ben Nevis, but with all its typical attributes, meaning soot, rocks, flints, lime, concrete, mushrooms, then tulips (shy flowers, in other words), perhaps… etc. Wonderful pureness. With water: broken branches, leaves, green tea… Mouth (neat): absolutely wonderful, not many words needed here (I know, a relief). Tangerines, passion fruits, rocks, leather, plasticine, grass. With water: same, more or less. More tropical fruits than usual, but don't get me wrong, this isn't Bowmore 1966. Finish: medium, citrusy, with a waxy side. Star fruits, perhaps, and maybe white peaches? Comments: approaching the 90-mark in my book yet again. Good work everyone ;-)!


SGP:652 - 89 points.