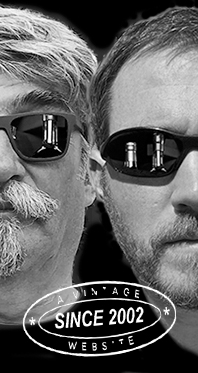 Home
Thousands of tastings,
all the music,
all the rambligs
and all the fun
(hopefully!)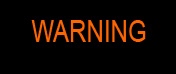 Whiskyfun.com
Guaranteed ad-free
copyright 2002-2017



No officials today, rather two indie Octomores. But first, as an apéritif, a quasi-Octomore…

Lochindaal 2007/2015 (58.6%, Malts of Scotland, bourbon barrel, cask #MOS15002, 235 bottles)


Lochindaal or Loch Indaal, this is indeed some Bruichladdich, as it says on the label, but I remember there's been some indie Bowmore too bearing the name Lochindaal. Some have used the name for Port Charlotte too, while others have been using it for 'intermediate' peated Laddie, whilst the distillers themselves are using it for some heavily peated malt (50ppm in the malted barley) that sits between Port Charlotte and Octomore. Confused? Let's have a dram… Colour: straw. Nose: starts with unexpected small berries, redcurrants, certainly cassis, but gets then very smoky, and we're talking raw peated malt. It is very 'kilny', but not medicinal at all, and neither is it extremely coastal. So, raw peat, I would say. With water: hessian and soot. I find it a little simple, really. Mouth (neat): exactly the same feeling, many sweet berries and only then the huge smoke. Which, in truth, gives a feeling of smoked all-vitamin fruit juice – the kind that would give you strength. With water: a tad more citrusy, perhaps, but something doesn't feel totally right to me here. Too fruity for a heavy peater. Finish: same feeling. Comments: very fine of course, but this fruitiness would just fight the smoke – or the other way 'round.


SGP:636 - 78 points.

Bruichladdich 5 yo 2011/2017 (51.9%, The Whisky Agency and Acla Selection)
As it says on the label, this was 'made from heavily peated barley for their Octomore-type whisky'. Sounds loud and clear to me! Colour: white wine. Nose: I know I'm not the only one who often thinks that Port Charlotte is peatier than Octomore 'in the glass', and indeed this is not extravagantly smoky, but I do really enjoy these whiffs of gun oil, new rubber boots, and coal ashes. Pine cone smoke, fresh putty, Chinese general store in the 1980s (a very personal feeling)… With water: raw barley and a working kiln. Mouth (neat): very good, if rather simple. Heavily smoked williams pear eau-de-vie, one tiny tinned anchovie, some kippers. This one's much more coastal than the Lochindaal, not sure that's related to where the cask was stored, having said that. With water: really very good now. A fatter, almost salmony smokiness, plus some lemons. One tiny pineapple slice. Finish: long, really clean, zesty, really good. Comments: many official Octomores are heavily cask-influenced, so it's great to be able to try one that's fully natural. And very good. No mega-peat though.


SGP:457 - 88 points.

Oc5 2011/2018 (59.8%, Elixir Distillers, Elements of Islay, bourbon barrel)


Here come those lovely wee Mendeleievian bottles again… Oc4 was superb (WF 91) and did kill the OBs in my book last year. I tell you, it was one crime of lese-majesty! Colour: straw. Nose: how could anyone have the strange idea of kilning some raw vanilla pods straight from Madagascar? That's the general feeling here, and that works horrendously well. Add black olives, anchovie paste, and a wee touch of tarragon. I find this luminous, whatever that means in whisky. With water: swinging new boots! Mouth (neat): superb. Totally simple, even a little 'dumb' if I may say so, but it's so perfectly chiselled that it would take you with it. Ashes, lemon juice, white Sancerre, bitter almonds. Resistance is futile. With water: takes water very well, it would just go down to the brinier floors. Finish: long, perfect, blade-y, pleasingly binary. Lemon and peat, lemon and peat, lemon and peat... Comments: this fights in the same category as the best white mezcals, clairins and grogues. Indeed, in those rare cases, age doesn't matter much – but still, we'll always like to know, thank you in advance.


SGP:467 - 91 points.