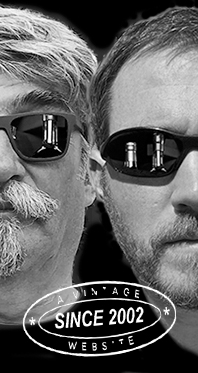 Home
Thousands of tastings,
all the music,
all the rambligs
and all the fun
(hopefully!)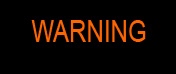 Whiskyfun.com
Guaranteed ad-free
copyright 2002-2017



One retrofuturistic Ben Nevis
and a few others

And there will be more soon. Let's only hope all Ben Nevis won't finally end up as 'Japanese' whisky in the coming years. Because we love proper pure Ben Nevis at WF Towers…

Ben Nevis 7 yo 2010/2018 (48%, LMDW, Artist Collective #2.5)


This is a large vatting of ten 1st fill bourbon barrels. It was part of four malts that I've introduced at my 'masterclass' (oh how I would prefer the terms commented – or, okay, tutored - tasting session) at WL Paris. Good people seem to have liked it. Bad people too ;-). Colour: white wine. Nose: good, I won't change my mind. It's probably not as 'dirty' as other Ben Nevisses, so perhaps a tad narrower, but these waxed fruits are ueberwonderful. Rhubarb, green melon, pink bananas, cherries and, indeed, a little beeswax. The first fill ASBs have done wonders and yet did not impart any bold vanillaness. Mouth: just excellent, very fresh, a wee tad sugary for a few seconds (those wee Easter eggs), then perfectly fruity again. A hint of rose-flavoured Turkish delight, also marshmallows. Strength and body are just perfect. Finish: long, always very fruity, with just a very thin layer of finely ground pepper. Comments: few, looks like I wasn't dreaming at WL Paris. Mind you, seven years old!


SGP:651 - 88 points.

Ben Nevis 7 yo 2010/2018 (59.3%, The Nectar of the Daily Drams)


Let's see what our happier Belgian friends have found while others were watching futbol. Ahem, not that I would like to rub salt in their wounds (love you all, guys!)… Colour: white wine. Nose: it's a grassier one, but that may be because of the higher strength. It seems that there's less sweetness, in any case, less boisterous fruits… With water: some linseed oil coming through, and indeed it remains less fruity than the Collective, but consequently, there are more waxy elements, which is almost as fine. Mouth (neat): a little hot to tell you the truth, so very eau-de-vie-ish. Schnapps! (das war sein letztes Wort, usw…) Quick, with water: there, some dirt. You see what I mean. A few unlikely flavours (around ink) and a wee feeling of gravel and benzine. A little salt too. Finish: rather long, really grassy. Comments: very very good, just not as 'obvious' as the Collective. A little odd in fact, but that's also what we like in Ben Nevis.


SGP:461 - 85 points.

Ben Nevis 21 yo (47.5%, The Whisky Show 2018, 10th Anniversary, Future of Whisky, sherry butt, 144 bottles)


I so hate it that once more, I couldn't make it to London's Whisky Show this year. Plus, I would have loved to see these bottles in real life, since their "lenticular labels" are meant to "offer a feeling of depth and movement". Funny, that's exactly my feeling too after I've had too much Ben Nevis. What's more, this very Ben Nevis also refers to "what they thought the future would be in the past". London, are you still with us and is it confirmed that Elon Musk will attend the show? And those aliens? Are you really trying to revive retrofuturism? Colour: gold. Nose: aww. Perfect. Much complexity brought by 1. One of the finest distillates, 2. Good wood, and 3. Enough time. Many herbal teas, camphor, wet gravel, fresh walnuts, moss, some fresh tobacco, linseed oil (and a little fusel oil too), a drop of high-ester rum, old magazines… Well this is perfect indeed. Mouth: extremely good. There's a good share of this superb dirty roughness that Ben Nevis fans just cherish, as well as, really, quite a lot of notes of cognac. We're talking proper artisan cognac, not large vattings by large brands. London, are you suggesting that in the past, the future of whisky would have been cognac? Finish: long, even more raisiny. The sooty malt is back in the aftertaste, with some lemon. Comments: H.G. Wells' own drop, I've heard. By the way, if you're attending the Whisky Show, please go try this baby and tell me if you didn't find cognac on the palate. And don't touch the magic mushrooms or you'll be as high as a kite.


SGP:462 - 90 points.

Right, perhaps a wee bonus that should be less, say esoteric…

Ben Nevis 1996/2016 (54.2%, Whiskybroker, sherry butt, cask #72, 510 bottles)


Colour: white wine (so very refill given it's a butt). Nose: it's funny that whilst this is sherry, we would rather be on cakes, butterscotch, and even coconut balls. And café latte. Beyond that very pastry-like introduction, we'll rather find this sooty maltiness that's very Ben Nevis. With water: much more fermentary and bready. A new 20-pack of oatcakes. Mouth (neat): kirsch, almonds, maraschino, icing sugar, and one espresso with seven sugar cubes in it. Yet another style. With water: once again it would get rather bready. Guinness and biscuits, some marmalade. Finish: long, with touches of gingerbread and toasted oak, plus a drop of pastis. Rather aniseed and liquorice. Comments: a little unusual, as if a few litres of some other rather characterful malt whisky were still in that butt at time of filling. Still way above average in my book.


SGP:551 - 83 points.

No really, what they thought the future would be in the past, good one! Reminds me of those old 'Men Who Plan beyond Tomorrow' ads for Seagram's V.O.. Just search for ''Men Who Plan beyond Tomorrow' on google image and you'll see, they're all brilliant. De nada.