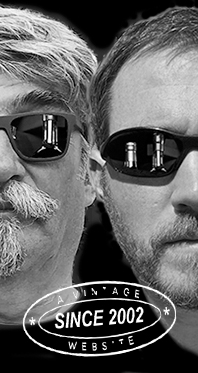 Home
Thousands of tastings,
all the music,
all the rambligs
and all the fun
(hopefully!)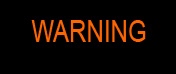 Whiskyfun.com
Guaranteed ad-free
copyright 2002-2017



---

Angus's Corner
From our casual Scottish correspondent
and guest taster Angus MacRaild
Port Ellen Pitstop at Fiddlers
Despite a hail of wasps and leaping salmon we somehow managed to fight our way into Fiddler's Inn at Drumnadrochit for some fine drams and truly excellent food. Thankfully the great Speyburn mines were open for business. And what's great about staying at Fiddlers is that if you want a discount all you need to do is threaten to leave a bad review on Trip Advisor. Consider that an exclusive Whiskyfun tip.

Sennachie 30 yo single malt (43%, William Brown & Sons, bottled circa 1980)


A rare, strange and frustratingly obscure bottle that everyone likes but no one seems to be able to agree on... Colour: gold. Nose: pin sharp grapefruit, lemon juice, tropical fruit juices, herb infused incense, lime zest, light olive oil notes, citrus fruits, soft waxes and pine resins. Over a little time it goes more towards cut grass, eucalyptus oils and hints of soot, nutmeg and blood orange. Quite amazingly intense fruits and freshness. Some people are saying Bowmore but, on the nose along, I would really go more towards an old style Speyside such as Longmorn. Mouth: again this big, rich, fatty, fresh fruitiness strikes first. An abundance of citrus oils, ripe tropical fruits, waxes, tiny metal polish notes, a few medical tinctures and green tea. Mirabelle, green banana, fruity cough medicine, lime cordial and elderflower syrup. I still feel the 'Longmorn-ey' qualities. The intensity of the fruit and this wispy, elegant, hugely exotic character is undeniably spellbinding. Finish: could be longer but still hangs around with these drying tropical notes, peach stones, some tannin and light camphor notes. Comments: A real find. Totally surprising and really deliciously fruity old malt whisky. It feels to me like an old Speysider but who knows when you think that this was almost certainly distilled in the 1950s. A tad short in the finish but it's a small criticism when the fruit is so brazen and abundant throughout.


SGP: 741 - 91 points.

Port Ellen 11 yo 1981/1993 (46%, Cadenhead Original Collection)


Colour: white wine. Nose: as our new friend Herr Kruger says: "the unmistakeable devastation of sandy peat notes". And seeing as he imported over 130 bottles of this one to Germany I feel he is probably a decent authority on the subject of this bottling. Elsewhere we're finding some really beautiful waxy lemon rind, many fresh, crisp cereals, dusty malt bins, coal smoke, mint tea, scallops frying in bacon fat and some very pure, clean medicinal notes. We're not far away from the famous Scottish Wildlife Port Ellen 10 year old by Signatory. Many softer background notes of white flowers, beach pebbles and crushed seashells. Harmonic and beautiful. Mouth: wow! A truly emphatic and all-encompassing mouthfeel. Oily, waxy, greasy and yet also clean, lemony, peaty, naturally sweet and malty. Some chopped parsley mixed in olive oil with natural tar, rope and capers. There's also brine, petrol and mineral oil. Fantastic stuff! Finish: Super long, hefty and starting to move towards this slightly natural dirtiness that Port Ellen so often displays. Fermenting lemons, iodine and old fish nets. Comments: Yet another nail in the coffin of that old horseshit about Port Ellen being crap when it was young. A totally beautiful and thoroughly charming young PE.


SGP: 575 - 92 points.

Port Ellen 16 yo 1983/1999 (43%, Cooper's Choice, VA.MA import)


Colour: gold. Nose: grains cooked in olive oil with brine and lemon juice. It goes on with peppered mackerel, smoked salmon with horseradish and some freshly grated black pepper. African mustard oil, fragrant earl grey tea and some red fruit-infused teas as well. Very subtle and elegant, although perhaps that may have something to do with the strength. But the aroma does indeed possess this really soft coastal characteristic, lots of fresh sea air, salty beach wood and dried seaweed. Mouth: oily medicines, fisherman's boots, mercurochrome, vapour rubs and smoked earthy notes. More towards a classical, latter era Port Ellen style on the palate. Some kippery notes, smoky grist, boiler smoke and tarry rope. Finish: long, full of dirty lemons, salty seaweed, green olives in dirty martinis, chalk and crushed aspirin with iodine. Comments: very good Port Ellen. Not as thrilling as the 11 year old but still excellent, dependable and classical in style.


SGP: 475 - 89 points.

Port Ellen 24 yo 1975/1999 (43%, Signatory Vintage, cask #1761, 362 bottles)
Colour: gold. Nose: beautifully fragrant, all on smoked lavender, pressed wildflowers, German smoked beers, cured game meats, various precious ointments, old medicinal liqueurs, tar resins, toasted pine cones and a beautifully sharp, peppery peaty quality. Chiselled and direct but also broad, complex and very expressive. Mouth: even at 43% the peat feels really big, fat and almost like it quilts the palate in a big, boggy, peaty blanket. In amongst it all there's preserved lemons, sardines in brine, cooked artichoke, lime oils and pink sea salt. Straightforward, pure and brilliant! Finish: Long, lemony, ashy, briny, peppery, oily and wonderfully peaty. Comments: Short and sweet. A great wee Port Ellen. Always a pleasure to see how these 1980s and 1970s vintages differ from each other and to kind of 'listen' to the voice of the distillate as it evolved over the years.
SGP: 576 - 91 points.

Ardbeg 1974/1983 (59%, Samaroli, 2400 bottles, sherry)


I know that Serge already tried this one a couple of times on Whiskyfun, but three times the charm I suppose... Colour: amber. Nose: intense, high-spectrum peat notes. Masses of pure tar extract, pine resins, salt crusted old rope, fishing nets, camphor, warehouse mould, raw sea salt, sheep wool, black olives and paraffin. Massively intense, salty, pure and extremely powerful. Further notes of anchovy paste, raw oysters, fermenting lemon juice, dunnage, salted blood oranges and hessian rags soaked in kerosine. With water: a glimmer of fruit emerges. Citrus fruit rinds, antiseptic, medicines, green chartreuse, caraway and a big muttony, farmy, sheep wool aspect. Mouth: Oooft! Massively peaty! Peat with the texture of foie gras. Meaty, fatty, oily and full of raw sea water, briny olives, sardines, smoked mussels, kelp, petrol and smoked wax. Massive whisky! With water: cured ham, smoked honey, old mead, raw iodine, TCP, mouthwash, herbal toothpaste, smoky aspirin (if such at thing exists) and a clean rubber note. Gets drier, harder, more peppery, more peaty and displays more greasy boiler smoke and smoked fish notes. Amazing and immense! Finish: Pretty endless! The most grisly, intense, fatty and peppery manifestation of peat you can imagine. Makes Octomore taste like Speyburn with a limp!


SGP: 589 - 93 points.