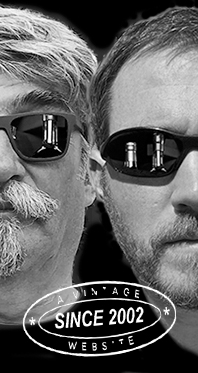 Home
Thousands of tastings,
all the music,
all the rambligs
and all the fun
(hopefully!)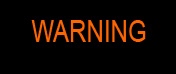 Whiskyfun.com
Guaranteed ad-free
copyright 2002-2017



---

Angus's Corner
From our casual Scottish correspondent
and guest taster Angus MacRaild
Random Islays for
Feis Ile
Ah but apparently the phrase 'Feis Ile' has been copyrighted these days by Islay's very own 'Feis Ile Committee'. A sort of 'Knights Who Say Ni' of festival organisation who seem to spend a lot of time getting angry at whisky companies trying to get involved with/cash in on (depending on your point of view) the festival which has become something of a beached leviathan in recent years.

| | | |
| --- | --- | --- |
| | Anyway, if you're reading this Feis Ile people, please send the court summons to Serge Valentin, Whiskyfun Towers, Turckheim... (Or, and preferably, to Angus MacRaild, punishment cell #72, HM Prison Edinburgh, 33 Stenhouse Rd, Edinburgh EH11 3LN. – Serge.) | |

| | | |
| --- | --- | --- |
| | Nonsense aside, I'm off to Islay for a few days. Like all festivals, it is still a good focal meeting point to catch up with friends and colleagues in the whisky world. And Islay itself remains unequivocally magical at this time of year. If I get a chance I'll try to record some notes for festival bottlings - although you'll not see me in any queues to do it! That's the separate, sibling festival: 'Feis Queue', an annual celebration of bottle flipping, overnight tarmac based camping, sunburn, pathetic obsession and money laundering. | |

| | | |
| --- | --- | --- |
| | Let's try a few random Islay malts and attempt to bear in mind that we should probably endeavour to not take all this ridiculousness too seriously... | |

Pride Of Islay 12 yo (40%, Gordon & MacPhail, 1980s)
Colour: Gold. Nose: A nicely clean, gravely and smoked grist maltiness. Some slightly leathery notes with sea air, coastal freshness and few subtle tropical fruits - dried mango, papay, guava, banana etc... I'd wager there's a few slugs of old Bowmore or Laphroaig in here. A little peppery with time which is also very lovely. Mouth: sadly it's not as vibrant as on the nose, a little too much OBE gives a cardboardy quality to it. I suspect rather a lot of caramel may have been involved. There are still some nice notes of lemon peel, soft peat, raw barley and bonfire smoke in the background, but globally it falls down a little on the palate. Gets better with a bit of time and air and shows some pleasant notes of mustard seed and watercress. Quite salty as well. Finish: Medium, still touch of cardboard and porridge about it, although the porridge is salted and also contains a decent dollop of runny honey. Comments: I was ready to go to 88 on the nose but the palate dragged things down a bit sadly. I've tried other bottles which have been fresher and much better so I suspect there's a 'luck of the draw' element going on here.
SGP: 543 - 78 points.

Bruichladdich 27 yo 1988/2016 (50.2%, Cadenhead Authentic Collection, Bourbon Hogshead, 150 bottles)


Colour: White wine. Nose: It's a fairly classical Bruichladdich - lots of maritime freshness underpinned with cereals and green fruit. Touches of melon, mandarin, a little nutmeg, some dusty malt and lemon balm. Sunflower oil as well. All very excellent and rather evocative. With water: lemon skins, more cereals, some dried kelp and a little salted butter. Mouth: some shoe polish, buttery toast, dry barley, a hint of vanilla, some gooseberry and maybe a little real ale - a lukewarm pint of Bass (which is a good thing I should add). With water: muesli, oatcakes, lemon marmalade, a splash of ointment and some dried tarragon. Finish: Medium. Lots of drying cereals, a little earthiness and some slightly salty preserved lemon notes. Comments: A good, gluggable and pretty loyal Bruichladdich that should be ideal for knocking back with a fish supper on a pier/jetty/shore somewhere.


SGP: 451 - 84 points.

Bowmore 25 yo 1991/2017 (49.9%, The Whisky Agency for The Whiskyfair Takao, cask #29736, barrel, 172 bottles)
Colour: Deep gold. Nose: Silky green and tropical fruits wrapped up in sea air, beach sand and kelp. It's one of these early 1990s Bowmores which harks back to an earlier, fruitier era. The fruits intensify with lemon oils, guava, passion fruit and mango puree. This saltiness in the background keeps everything pin sharp and in check as well. A little ripe melon, some pink grapefruit and coal dust as well. Straightforward but beautiful. Mouth: biting wood spice but also that tropical aspect is carried forward with distinction. Lots of ripe mango, kiwi, passion fruit and guava. The fruits are rather syrupy in texture with these lovely tertiary notes of olive oil, natural vanilla, elegant peat smoke, some wild herbs and sandalwood. Also more medicinal with time, all on bandages and ointment. Finish: Long, getting peatier and saltier with notes of brine and some smoked fish. What sweetness form the wood there was on the palate really dies away leaving a wonderfully dry and sharp, fruity finale. Comments: Another terrific mid-aged Bowmore from the 1990s. These early 1990s vintages - although not all equal it seems - are really starting to come into their own. Fingers crossed someone can dig up another, older 1993 sometime...


SGP: 664 - 91 points.

Caol Ila 10 yo 1989/2000 (46%, Cadenhead Original Collection, Bourbon Barrel, 306 bottles)


Colour: Pale gold. Nose: A beautiful mix of seawater, fisherman's wellies, tar, kippers and many varied ointments. It's a rather different style to these contemporary, extremely blade-like and ashy Caol Ilas. This is more oily, textural and earthy with its peat qualities. Further notes of green olives in brine, black olive tapenade, anchovy paste, soot and smoked fish. Pure braw! As they say in Turckheim I believe. Mouth: big, fat, oily and densely malty. Lots of smoked barley, lemon and barley water, dried cereal notes, dry phenolics, a little marzipan and some salted cod. Goes on with hessian, more sea water, mercurochrome, metal polish and lime zest. Becomes intensely saline and lemony. Finish: Long and superbly briny, ashy, citrusy and farmyardy. Feels like slurping peated olive oil. Comments: The very definition of 'moreish' when it comes to peated malt whisky. Something Caol Ila has unequivocally written the book on in my humble opinion.


SGP: 467 - 90 points.

| | | |
| --- | --- | --- |
| | Let's have another cheeky wee Caol Ila while we're on the subject... | |

Caol Ila 30 yo 1983/2014 (51.6%, Signatory Vintage, Cask Strength Collection, cask #5288, Hogshead, 187 bottles)
Colour: Gold. Nose: This is one of these pure, mineral, lemon-edged (what?) Caol Ilas. A cocktail of peat embers, all manner of gentle medicinal qualities and many background, evocative coastal aromas such as dried seaweed, wet pebbles, sandalwood and sea air. All the usual suspects such as preserved lemons, green olives, brine and black pepper are all there in abundance. This one also possesses some fascinating tertiary aromas of dried mint leaf and tobacco as well, along with hints of tiger balm, bay leaf and old rope. With water: these beautiful herbal notes are amplified now so that you get the impression of many assorted dried herbs along with some peppered mackerel, old ointments and sun cream (a good reminder that I'll need to pack some for Islay - I have the kind of Scottish complexion that can become sunburned indoors at night) Mouth: Bone dry, salty peat, seawater, hessian and tar. Pure magic! Anchovies, various shades of olive, umami paste, salted butter, black pepper, chives, parsley and some powerful mineral qualities such as chalk, limestone and wet rocks. With water: olive oil, more seaweed, salt water, lime juice and further smoked fish notes such as Arbroath smokies and good old kippers. Finish: Long, earthy, magnificently coastal and with resurgent notes of all the key players - lemon, peats, smoke, seashore, medicine etc... Comments: It's in keeping with these numerous brilliant aged early 80s Caol Ilas, but what's most interesting - and telling - is that, while divergent in style, how close this one is in terms of sheer quality to the 1989. What is it everyone keeps saying about Caol Ila being the most consistent make in Scotchland...?


SGP: 476 - 91 points.

Laphroaig 10 yo 'Cask Strength' (58.1%, OB, Batch 009, 2017)


I've not tried any of the OB CS Laphroaigs for longer than is healthy. Shame on me! Colour: Gold. Nose: A bowl of cigar ash, black pepper, iodine and a few wheelbarrows full of dried seaweed. Goes on with sandalwood, some sweet vanilla and lemon rind. A big, simmering pot of medicine, germoline and TCP bubbles away underneath everything. With water: if there was such a thing as peated grease... lemon oil, black pepper, dettol and wood ash. Mouth: dense, sticky, sweet peats - the kind a Land Rover would need to be towed out of - also bags of salted fish, kippers, black olives and natural tar resin. A huge blustery seashore of a thing! With water: mercurochrome, brake fluid, resinous peats and a lungful of kiln smoke. Finish: Long, intensely ashy, peppery, salty and medicinal. Comments: Why on earth bother with nonsense like Lore and Select when you can just release something as brilliantly 'no holds barred' as this? I'm no fan of the uber-vanilla driven modern Laphroaigs, but when they get the balance right and keep the wood in balance with the distillate, it's still a distillery that is hard to beat in my book. This one is rock solid.


SGP: 368 - 89 points.