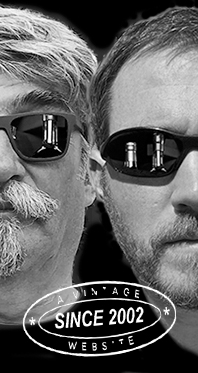 Home
Thousands of tastings,
all the music,
all the rambligs
and all the fun
(hopefully!)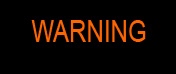 Whiskyfun.com
Guaranteed ad-free
copyright 2002-2017



I remember the old official Glen Keith 10 yo in its square bottle was widely available in France around the year 1998. I had tried it one or two years later and gave it a WF 79. There was also a 1983 that I had scored very similarly. But enough with numbers…

Glen Keith 'Distillery Edition' (40%, OB, +/-2017)


A humble little official NAS that, according to the label, was 'distilled by master craftsmen' and 'matured in traditional oak'. Good to know. Colour: straw. Nose: a nice easy cake-y start, full of barley, vanilla, and overripe apples. Some brioche and some hints of butter pears as well, then dandelions and the softest of all honeys. Gets then a little maltier, almost ale-y, in a gentle way. Certainly not unpleasant! Mouth: totally in keeping with the nose, with more brioche and overripe apples, custard, a few raisins, and then some fresh walnuts covered with a little honey. Honey roasted pecans., a touch of green oak. Finish: medium, malty, pretty dry this time. Leaves your mouth clean and tidy. Comments: a good, solid, honest young malty Speysider, but with less fruitiness than in most indies we could try.
SGP:451 - 80 points.

Speaking of indie Glen Keith…

Glen Keith 23 yo 1992/2016 (49.3%, Signatory Vintage, Cask Strength, bourbon, cask #120578, 144 bottles)


Colour: gold. Nose: there are similarities, which is normal, but indeed this is fruitier, brighter, less malty/bready, and very much more on gooseberries, fresh apples, acacia honey, pollen, almond oil, honeysuckle, lime tree blossom, and then much more fresh mint leaves. That's rather wonderful. Mouth: classic bright ex-bourbon Speysider, full of orchard fruits and seasoned with a little fresh grass and touches of grapefruit. More cinnamon from the cask coming through after ten seconds. Finish: medium, the almonds that we had found in the nose being back. Nice citrus in the aftertaste, perhaps a touch of mango as well. Comments: classic fresh Speysider that matured slowly and surely.


SGP:551 - 85 points.

Glen Keith 20 yo 1997/2017 (54.3%, Signatory Vintage for Acla Da Fans, hogshead, cask #72608, 318 bottles)
This one for the Swiss market. Colour: straw. Nose: grassier, more austere, more on leaves, green tea, sour dough, yogurt, gravel and clay… Water may let the fruits come out, let's see… With water: indeed, that works, although we wouldn't find a whole fruit salad either. Green apples, rhubarb, a touch of damp chalk… Mouth (neat): punchy, grassy, sour. Reminds me a bit of Brewdog's cold-distilled beer, but this Glen Keith is gentler. Very grassy, though… Walnut skins, fresh liquorice wood… With water: much better. Fresh orchard fruits, grass, leaves, skins… Kiwis, perhaps? Does the job. Finish: medium, with notes of lime, more leaves, grass, cider apples, malt… A touch of curry in the aftertaste. Comments: not the sexiest Speysider ever, but at least it is all natural.


SGP:451 - 83 points.

Glen Keith 23 yo 1994/2018 (51%, Claxton's, bourbon barrel, cask #1837-157671, 145 bottles)


Colour: light gold. Nose: this one's sweeter again, more on ripe fruits and honeys, apples, nectarines, peaches, also touches of banana and guava… Certainly the most expressive so far. Golden syrup, custard, orange liqueurs… With water: perfect, almond oil, barley syrup, apple juice, fresh sponge cake… Mouth (neat): very good, fruity, slightly banana-y again, then more on western orchard fruits, apples, gooseberries, red currants, then lemon… This really works. With water: some, just even more expressive. Perfect fragrant apples, papayas… Finish: medium, still very fruity. Beautiful freshness. Comments: indeed, perfect middle-aged ex-bourbon Speysider, were everything's exactly where it should be (according to whom, S.?)


SGP:651 - 87 points.

Glen Keith-Glenlivet 23 yo 1993/2017 (51.2%, Cadenhead, Authentic Collection, bourbon, 240 bottles)


Once again, some similarities to be expected… Colour: white wine. Nose: ah, interesting, the cask was less active, so while this is perfectly ripe and ready, you've got less vanilla and syrupy things, and rather more bright and zesty fruits, around lemons and pink grapefruits. Touches of plasticine too, that came unexpected. With water: some chalk. Mouth (neat): excellent. Lemon liqueurs plus touches of earth and caraway, mint, maracuja, sauvignon blanc. With water: a notch rounder and sweeter, a tad breadier/maltier. Finish: medium, perhaps a little less well-chiselled, but fine. Comments: extremely good, only the finish was a tad less entrancing, shall we say. Beautiful citrusy style.


SGP:551 - 85 points.

Glen Keith 1993/2017 (52.2%, Sansibar, 142 bottles)


These are not the easiest sessions to do, as the whiskies, although very good, are not exactly characterful and the various casks relatively similar. No, I'm not saying this is getting boring! Colour: straw. Nose: a little more buttery and sour, that may be the cask. White wine, lemon-flavoured yogurts, then oolong tea, grass… With water: barley syrup, breakfast cereals. Mouth (neat): good, punchy, citrusy and grassy. Less honey and vanilla this time again. With water: very good. Lemon curd, spread, orange blossom honey. Finish: medium, citrusy. Comments: one more point because I really love citrus in my whisky. But we shan't try more than one more Glen Keith today, I can tell you…


SGP:551 - 86 points.

Glen Keith 24 yo 1992/2017 (59.7%, Archives, bourbon barrel, cask #120633, 131 bottles)
This one's darker, so I guess the cask was fresher. Colour: deep gold. Nose: indeed we're starting to get more mentholy aromas, saps, pine-y notes, pine cones, then the expected pink grapefruits and lemons, white peaches, hints of tobacco… But little vanilla, where's the vanilla? Not that we shall complain, mind you… With water: wonderful pine-y earth, then the expected custardy notes. After all, this was a bourbon barrel. Mouth (neat): same pine-y notes, even camphor and eucalyptus, aquavit, then spicy orange liqueur, caraway, cedar wood… It's quite balsamic, actually, and greatly different from the others, thanks to the wood. With water: perfect. Fruit salad and syrup with a dollop of crème de menthe. Finish: medium, wonderfully fruity. And then again, some mint in the signature. Comments: I think I found my favourite. Almost 90.


SGP:661 - 89 points.