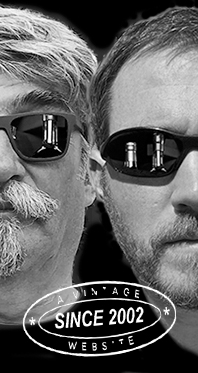 Home
Thousands of tastings,
all the music,
all the rambligs
and all the fun
(hopefully!)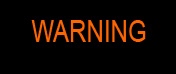 Whiskyfun.com
Guaranteed ad-free
copyright 2002-2017



---

Angus's Corner
From our casual Scottish correspondent
and guest taster Angus MacRaild
Seven Glentauchers
Not sure what to say about Glentauchers, except that it can often be a characterful make and there are many highly drinkable ones out there. Let's try seven of them today in reverse order of vintage, well, almost. Perhaps an inverted couplet for an aperitif...

Glentauchers 1991/2010 (43%, Gordon & MacPhail)
I think Serge has already tried this one, but hey ho… Colour: Straw. Nose: Delicate honey, earth, mead, pink candy floss and eventually a few Pparma violets and a touch of aspirin. Also barley sugar and a suggestion of shoe polish. Perfectly fine but perhaps a tad simplistic. Mouth: A bit strange at first, almost plasticky and slightly sour, like a flat Rodenbach. Musty and bit dank with these notes of wet cardboard and cold porridge. Not totally my cup of tea if I'm honest. Some dull lemony notes in the background and more plain barley flavours, but again it remains slightly stale overall. Finish: Medium and picking up with some notes of sourdough bread, a little cotton, some soot and more sweetness but it's also still somewhat strange and tough. A little lime and chalk in the aftertaste. Comments: Started out ok but kind of dwindled away a wee bit from there. Having said that, it's a perfectly ok dram, it's just that others in this series were much better in my opinion.


SGP: 331 - 76 points.

Glentauchers 8 yo 2007/2016 (58.8%, Adelphi, cask #900857, 312 bottles)
Good news, I can still read Adelphi's labels (just about), that's a visit to the opticians postponed again until next year. Colour: Pale gold. Nose: Butterscotch, fudge, hay and a slightly fermenting, almost Goat's cheesy aspect which is not unpleasant. Raw wool, linen, green pepper, grist, earth and a fistful of porridge. With water: a tart gooseberry compote, cucumber, mint and even a hint of quinine. You could make a pretty sufficient whisky and tonic with this I suspect. Gets slightly mossy with a bit of time. Mouth: the ash rind of the Goat's cheese has arrived late to the party. Then lots of straw, dry grass, chalk, soot, sunflower oil, lemon rind and a touch of agave nectar. Good clean fun. With water: rolled oats, barley sugar, cooling wort; pure malt whisky in other words. A prickle of green and pink peppercorns, some orange bitters and a slightly bitter edge. Finish: Good length. Veering between dry earthiness and sweet barley qualities. Some green grassy notes in the aftertaste. Comments: A good, robust but slightly boisterous youngster. One for getting the party started. Or killed stone dead…
SGP: 352 - 82 points.

Glentauchers 20 yo 1996/2017 (46%, Berry Brothers, cask #7311)
Colour: Green and floral at first. Plenty pollen, daffodils, cut grass, rapeseed oil, a little gravel and an earthy touch as well. Becomes sweeter with some vanilla fudge and cocoanut water, then plain old malted barley and a few dried herbs. Perhaps some gorse as well. Mouth: Nicely oily in texture and with a pleasant waxy note. Some linen, forest fruits, green apples, ripe pears, more earthiness, mint leaf, green tea with lemon and good quality olive oil. Finish: Good length with some buttered toast, white marshmallow, wood spice and various fresh cereals. Comments: Simple and straightforward but rather excellent I think. Well selected and probably quite smart to bottle it at 46% I'd say.
SGP: 451 - 86 points.

Glentauchers 20 yo 1996/2017 (55.3%, Hidden Spirits, cask #617)
Colour: Straw. Nose: This one is more on bubblegum, pink grapefruit, lemon oil, barley sugar and a touch of cornflour. Nice, easy and again somewhat uncomplicated malt whisky. Although there is a freshness and a liveliness to this one which is quite charming. With water: gets noticeably greener with some grassy tones, a few chopped fresh herbs, olive oil and some white pepper. Mouth: Toasted marshmallows, caramelised sugars, Edinburgh rock, a little mint tea and eventually some earthier tones and even a suggestion of wax. With water: slightly dustier with coal hearth, strap leather, some meaty tones (BIltong) and a little vague spiciness. Also still rather peppery and lively. Finish: Good length, spicy, some citrus oils, a scattering of minerals and a touch of earthiness. Comments: I feel this one really improves with a splash of water, both on the nose and the palate.
SGP: 452 - 83 points.

| | | |
| --- | --- | --- |
| | Cadenhead, the floor is yours… | |

Glentauchers 27 yo 1989/2017 (51.2%, Cadenhead Authentic Collection, Bourbon Barrel, 120 bottles)
Colour: Gold. Nose: This is a different animal again, all on mirabelles, quince, fragrant wood spices, sandalwood, hardwood shavings, old garage, a tool box, earthen floor warehouses and in the background these pretty marvellous notes of blood orange and assorted citrus peels. Continues with a little camphor, some shoe polish, a delicate waxiness, some pollen and a few wildflowers such as honeysuckle. With water: fresher, greener, more herbal and a tad more sooty. Mouth: It's woody but in a beautifully rich and polished way. Camphor, hessian, dunnage, plum wine, five spice, a few cured meats, a little nutmeg and mulling spices and then some green and citrus fruit notes. The wood never dominates just sways gently and stoically in the background. With water: marjoram, white pepper, good olive oil, rainwater, linseed oil and old paraffin. The fruits become crystallised and nervous. Finish: Long, earthy, lightly waxy and with a sweeter aspect emerging in the aftertaste: barley sugar and throat sweets. Comments: Top notch stuff, we're close to 90 here. I love the way the wood has a voice but never quite at the expense of any other aspect. Probably caught just at the right time.
SGP: 452 - 89 points.

Glentauchers 16 yo 1977/1994 (63.8%, Cadenhead's Authentic Collection)
Colour: Pale gold. Nose: straight away this one oozes fatness in comparison. Glistening with oils, soft waxes, raw barley, minerals, pebbles, graphite, a slosh of old dry riesling, a little camphor and hessian and a scraping of well salted butter for good measure. It's probably a tad austere but it's this old school, unsexy style which I really love. With water: becomes sootier and more medicinal towards some old ointments from Granny's cabinet, cough sweets, a horse stable and, with a little time, dried herbs and especially mint leaf. Mouth: Good! The character holds up on the palate. Straw, icing sugar, waxes, oils, hessian, herbal toothpaste, flints, chalk, lime oil, soot, some soothing earthiness (what?) and a bit of crushed oatcake. I hate to say it but this is just more characterful distillate than the 1990s ones. With water: earl grey tea, mint, coal dust, quite a punchy waxiness and some sweet lemon rind and a little orange oil. Brilliantly textural and punchy. Finish: Long, delicately herbal, waxy, lemony, oily and sooty. Quite earthy as well with a few white flowers and fruits amongst everything. Comments: We're in another class to the previous ones I'm afraid to say. When these older style distillates are just left on their own for the right amount of time they really shine. You totally forget this all the way up at 63.8%!
SGP: 462 - 90 points.

Glentauchers 38 yo 1976/2015 (50.8%, Cadenhead's Authentic Collection, Bourbon Hogshead, 210 bottles)


Colour: Gold. Nose: Mmmm, soft waxes, precious hardwood resins, citrons, quince jelly, warm spices, quite a bit of coconut butter and some tea tree oil. A perfect aged single malt profile if you ask me. Goes on with a little white pepper, some goose fat, lanolin, camphor and a peppery watercress edge. With water: ripe gooseberry, kiwi, star fruit, banana cake, some aged demerara rum and spice loaf. Mouth: Nicely chiselled, soft citrus fruits, flavoured oils, Moroccan spices, preserves lemons, kumquat, trail mix and a big, comforting hug of waxiness. With water: the waxiness fans out and the whole becomes softer, more open and more obviously luscious and fruity. Although there's also slightly more wood spice and bite overall. Finish: Long, waxy, full of nervous citrus fruit peel and resins, a little minerality and some residual wood spice nibbling away into the distance. Comments: Great and rather perfect aged, old school malt whisky. What is most striking is how there is a real sense of shared identity between this and the 1977, it feels like very similar distillate just matured twice as long. Wonderful and highly pleasurable whisky.


SGP: 462 - 91 points.