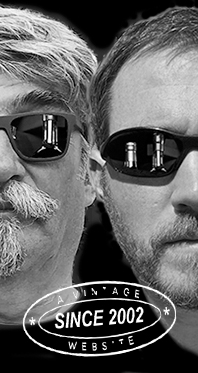 Home
Thousands of tastings,
all the music,
all the rambligs
and all the fun
(hopefully!)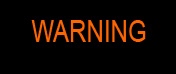 Whiskyfun.com
Guaranteed ad-free
copyright 2002-2017



---

Angus's Corner
From our casual Scottish correspondent
and guest taster Angus MacRaild
Single Malts:
three by three
Another trio of threes this week. There seems to be a tidal wave of Highland Park, and to a slightly lesser degree Bunnahabhain courtesy of the indys (and Edrington I suppose) lately. So we'll try three of each in an effort to stay on top of things. And we'll warm up to that with a wee hat trick of Linkwood.

Linkwood 24 yo 1992/2017 (40.8%, Berry Brothers for The Whisky Shop Dufftown, hogshead, cask #14442, 55 bottles)


Colour: Pale gold. Nose: Ooh, a lovely mix of tinned peaches, custard creams, hessian sackcloth, some waxy cereals, barley water and some overripe green fruits. There is a slight oxidative sense which tends to come with casks like this which have dropped so close to under strength. Some nice leafy notes after a while along with some runny honey, chive butter and wax lemon rind. Mouth: here you feel the softness but its still got plenty of charm, fruits, soft waxes, spices, quince, pine resin, some satsuma peel, blood orange and a little lanolin. Highly quaffable, as they say. Finish: a tad short, as you might expect, but with some lovely lingering notes of unlit cigars, cough syrups and even a hint of rancio. Very lovely. Comments: A relatively simple Linkwood but one that's eminently drinkable and full of pretty delicious flavours. A good thing they caught this one in time.


SGP: 551 - 87 points.

Linkwood 26 yo 1983/2010 (53.1%, Braunstein for DFDS Seaways 150th Anniversary)


It seems that there are occasionally some interesting bottlings to be found if you're traversing the oceans between Newcastle and Amsterdam. Mind you, this was bottled back in 2010, late doesn't even cover it... Colour: gold. Nose: butter biscuits, honeyed porridge, sunflowers, crayons, acrylic paints, muesli, plain almonds and some crushed digestives. A little milky English breakfast tea as well. Rather elegant and lovely. Plenty of fresh garden fruits - gooseberries, apples, rhubarb, yellow plums. With water: pollen and a vase of mixed flowers, geraniums in a warm greenhouse etc... the gooseberries are back and someone has made them into jam. Mouth: buttery again but more towards cereals now, an easy, well textured delivery. Lots of green apples, freshly poured cider, a touch of soot, some crushed nettles, a little natural vanilla, cornflakes and ginger bread. A hot cross bun dusted with cinnamon. With water: a light camphory side emerges, along with sandalwood, oatmeal, flapjack and lemon barley water. Some orange and lemon peel makes up the fruity side of things. Finish: Medium length and full barley, vanilla sugar, a little orange oil and more biscuits - ginger nuts and rich teas this time. Comments: All very lovely. Ideal for sipping in your cabin while avoiding the stag dos/hen dos/exchange students.


SGP: 541 - 86 points.

Linkwood-Glenlivet 18 yo 1978/1996 (54.6%, Cadenhead Authentic Collection)


Colour: White wine. Nose: We're in rather different, more typically Cadenhead 'austere' territory here. Lots of gravel, chalk, candy floss, nectar, a little beeswax, some very light sootiness, lanolin, cornflour, play dough. The sort of whisky that could easily have found its way into a Rare Malts release. Rather tough and straight laced, if undeniably pure and clean. With water: more gravel, damp soil, hawthorn, some mint leaf, sourdough, crushed aspirin. It's a bit tough really. Mouth: soft earths, wild mushrooms, dried sage, tarragon, sautéed shallots, stuffing. Morels, oatmeal and chicken stock. All rather unusual and savoury. With water: a few white fruits, a peach stone or two, almond milk, more aspirin, crushed oatcakes, a sprig of rosemary and further chalky notes. Finish: Medium in length with some notes of white baguette, concrete, a little sack cloth and more austere, flinty aspects. Comments: A tough one. It's not dirty or obviously flawed, it's just rather austere, unsexy and unlikely. I'd say 'intellectual', but I'm not sure how much there is to discuss here either.


SGP: 351 - 76 points.

Bunnahabhain 28 yo 1989/2018 (43.2%, Thompson Bros, Dornoch Distillery, 208 bottles)
Colour: White wine. Nose: Lots of ripe banana, custard, lemon blossom, oatcakes, honey and a little sea air. Perfect, pristine, mid-aged Bunnahabhain. Gets a little greener with time, more towards garden fruits, ripe apples, a little kiwi and some lime jelly. Even a tiny hint of wax. Mouth: Pure runny honey, porridge oats, peanuts, salted cashews, a drop of mint cordial and lots of lemon oils and balms. A little soft but devastatingly quaffable at this strength. Finish: A tad short perhaps but still wonderfully malty and honeyed. Comments: Quick and easy. There is a sense that perhaps the whisky is over the hill a little at this age and strength but it remains unequivocally Bunnahabhain and superbly easy and drinkable. The palate just lacked a little oomph to make it all the way up to 90 in my book.


SGP: 541 - 88 points.

Bunnahabhain 28 yo 1989/2018 (45.1%, Berry Brothers, hogshead, cask #6087)
Colour: straw. Nose: superb freshness at first and a strikingly chiselled, mineral and honeyed profile - you could be nosing a perfectly-aged Loire Chenin. Really quite different from the Dornoch bottling. Wee hints of chalk, camphor, capers, lemon oil and fruits in the form of ripe melon and guava. Lime cheesecake, aspirin and a sooty old coal hearth. What's not to love... Mouth: feels younger with this big, boisterous arrival on salted peanuts, lemon rind, beach pebbles, tangerine peel and smoky minerality. Some notes of crayfish, oysters and cooked clams gives a nice fishy aspect while there's also some herbal notes such as dill and dried tarragon. Closer to the Dornoch bottling than on the nose overall but with more oomph. Finish: medium-long with some dry mead, heather ale and wood spice. A little nibble of sandalwood and bonfire smoke. More salted peanuts in the aftertaste; something I find very 'Bunna-esque'. Comments: I wonder if this came from a cask that previously held a peated whisky? There seems to be some sort of inferred smokiness under the skin of this one. Funny how it really diverged quite a bit from the Dornoch bottling. I hope there are still more of these old Bunna stocks kicking around with the bottlers and brokers. I think most are totally excellent.


SGP: 562 - 89 points.

| | | |
| --- | --- | --- |
| | And now, into the time warp... | |

Bunnahabhain 39 yo 1960/1999 (43.4%, Douglas Laing Old Malt Cask, sherry, 208 bottles)
Bunnahabhain stopped peating in 1963 so this should be pretty interesting... Colour: Deep amber. Nose: The sherry is dominant at first. Lots of cured meats, cooked ham, salty old Oloroso, walnut wine, damp earthen floor cellars, roasted chestnuts and strong mint tea. There is peat in there but it's slight and delicate after all this time with the sherry. Gets more and more complex with time displaying aromas of rosehip, natural tar, strawberry wine, bitter mint chocolates and a little fragrant lavender (but not in a 1980s Bowmore way I should add). Even a touch of coal smoke and burning heather arise with patience. Mouth: very dense syrupy sherry but it's just about held in check by the earthiness and these ancient, residual peat qualities. I suspect this one was pretty heavily peated when it was young. Notes of coal tar soap, lanolin, maraschino and some rather ancient Cognacs and Rums. There is also a rather splendid sweetness running through it like botrytis, raisins and pomegranate molasses. Finish: Long and lingering with earth, chocolate, dunnage, distant medicine and herbal peat oils. Comments: A real pleasure to taste this one, I've always wanted to try it and it doesn't disappoint. You really feel that there was some peat in there a long time ago and here we are, just catching the echoes of what it has to say. Liquid history indeed. Now, to try the sister cask bottling... one day.


SGP: 553 - 92 points.

Unnamed Orkney 13 yo 2005/2018 (56.2%, Signatory for Flanders' Finest Cask Selection, hogshead, 342 bottles)
Colour: Pale gold. Nose: It's one of these HPs that treads a wonderful tightrope between smoky minerality, barley sweetness and seashore freshness. A wonderfully pure expression of the distillery character. I find lots of burning hay, heather ale, preserved lemon and a kind of dry waxiness. Everything's rather excellent I must say. With water: takes on an earthier quality with gauze, heather smoke and dried herbs. Mouth: Pow! Beautiful, mineral, gently herbal Orcadian peat. Bonfire ash, sandalwood smoke, lemon skins, wax, a little hessian cloth. Wonderfully pure, unadulterated Highland Park! Continues with many beach pebbles, chalk and white flowers. With water: a smoky bacon edge. Then more lemony aspects, white stone fruits, lychee, rose petals and eventually some rather punchy sootiness. Finish: Long, waxy, coastal and with lots of lingering soft heathery peats. Comments: I just love these very pure, unfussy HPs that many indys are coming out with right now. Not all are stellar but some, like this one, are just stellar. Goes to show just how amazing Highland Park's distillate still is when un-tampered with.


SGP: 563 - 90 points.

Orkney Islands 18 yo 1999/2018 (52.7%, Berry Brothers for The Whisky Shop Dufftown, cask #30)
Colour: Straw. Nose: A little closed and rather chalky at first. Lots of flints, pebbles, limestone, paint and other mineral-leaning qualities. With a few minutes to open up it develops along a rather fresh and coastal line. Hints of seawater, a very light waxiness, olive oil and a suggestion of old inkwells and carbon paper. A more subtle HP overall but one that still displays a healthy sense of 'Orkneyness'. Get's more lemony and very subtly peaty with further time in the glass. With water: still feels quite soft. More towards white flowers, grass, sea air and gravel. Mouth: a surprisingly oily and dense arrival. Some waxed lemons, a wee slug of brine, mussels in white wine, parsley, anchovy, black olive and a few spoonfuls of mineral oil. Various white fish and peppered mackerel as well. With water: various types of soot, earth, some fruity chilli pepper, tiger balm and a little limoncello. Finish: good length. All on soft ashes, tree bark, green peppercorns in brine and some freshly poured heather ale. Comments: Another excellent, totally naked Highland Park (probably). Perhaps a tad too simplistic.


SGP: 452 - 87 points.

| | | |
| --- | --- | --- |
| | As with the Bunna, let's try an older one. Just for fun. | |

Highland Park 8 yo half bottle (100 proof, G&M, mid-1970s)


This one came with a price tag of £4,06p on the capsule. I'm not sure the auction house I bought it from noticed... Colour: Gold. Nose: a pristine mix of seawater, kerosine, paraffin, herbal ointments and soft, earthy peats. Highland Park in other words I suppose. You might also add some ink, carbon paper, warm croissant, apricot jam and heather honey. Totally beautiful, old school HP! With water: many dried herbs now along with black olives, capers and a good slug of brine. Mouth: Extremely medical on the palate, lots of mercurochrome, iodine tablets, zinc, various ointments, tea tree oil, wood resins, herbal peat smoke and a little natural tar extract. A very dense, oily and almost sticky style. Almost possesses the tarry and ropey texture of some old Ardbegs. With water: a leafier style of smokiness emerges with water along with some citrons, lemon wax and salty beach pebbles. Superb! Finish: Long, lemony, with light wood ashes, soft peats, herbs, heather ale, soot, minerals and wax. Comments: Not sure how many variants or batches there were of these old 100 proof HPs by G&M, but I've yet to find a dud. This one was wonderful and the very definition of a whisky that recalls its place of origin.


SGP: 563 - 92 points.