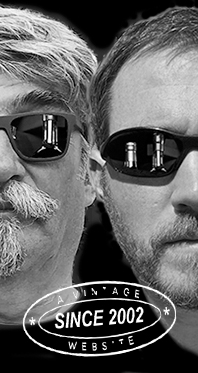 Home
Thousands of tastings,
all the music,
all the rambligs
and all the fun
(hopefully!)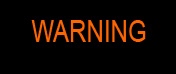 Whiskyfun.com
Guaranteed ad-free
copyright 2002-2017



Is that enough? Dailuaine, another distillery we never saw too often in whiskydom, until the 1st-tier names started to become scarcer and scarcer at the indies. But we shouldn't complain, that's a good occasion to get better acquainted with more obscure names. Justice, at last! Let's have a wee bag of those Dailuaines…

Dailuaine 7 yo 2008/2015 (46%, Douglas Laing, Provenance, sherry butt, cask #10960)
Colour: white wine. Nose: muesli, porridge, sour dough (ideas of some very young bourbons), carbon paper, new magazines, Duvel. That's beer and I'm trying to sound smart – I don't know a thing about beer. Mouth: more sherry, some kind of herbs-flavoured caramel or fudge, butterscotch, roasted raisins and peanuts, spicy gingerbread, Stolle, cinnamon cake… Good young whisky but it's the cask that did the largest part of the job. Well that's what I'm feeling at this point. Finish: rather long, nutty and fudge-y, with spices and a feeling of rye. Comments: I know it's a butt but it feels like an octave. An American Dailuaine? It's really good, I think.


SGP:461 - 82 points.

Let's have an OB and see…

Dailuaine 16 yo (43%, OB, Flora and Fauna, +/-2015)


I last tried the F&F around the year 2000, so even before Whiskyfun. WF 81 but a lot of water has gone under the bridge since those heroic (ahem) times. Colour: gold. Nose: cake and grasses, a touch of plasticine and soap, sulphur stones, mown lawn, ink, roasted walnuts… This really is a singular style. Shall we call it 'un-commercial'? Mouth: rather un-commercial indeed, malty and grassy, with something burnt, notes of Mars bars (or any other bars, really, Twix, whatever…) and growing notes of chicory and office coffee. Finish: medium yet fatter, and very malty. Was it finished in Ovaltine casks? Comments: this humble taster hasn't changed one iota within 18 years. Is that bad, doc?


SGP:351 - 81 points.

Dailuaine 15 yo 2002/2017 (48.4%, Douglas Laing, Old Particular, sherry butt, cask # 12016, 356 bottles)


Shall we find some chicory again? Not many people still drink chicory, but I remember it was a happy drink. Colour: gold. Nose: rather more fruits, but there's this chalky/sulphury thing again. We're not talking burnt sulphur, don't get me wrong. Apple peel, muesli and porridge, simply good bread, and yep, chicory. Could be that Dailuaine + sherry generates chicory notes. Mouth: we're starting to talk. It's an unusual style, meaty and kind of oily, very malty (going towards Marmite), with many roasted nuts and some raw chocolate and coffee. Some parts remind me of Mortlach, or perhaps Pittyvaich? Finish: rather long, gravely, roasted, malty. Comments: a characterful malt whisky. Never tried chicory? Try this instead…


SGP:461 - 84 points.

Lets try to find an unsherried Dailuaine…

Dailuaine-Glenlivet 13 yo 2004/2018 (46%, Cadenhead, Small Batch, bourbon hogshead, 432 bottles)


Indeed I believe a single cask could be seen as 'small batch'. He who can do more, can do less. Colour: white wine. Nose: cool, natural Dailuaine, where you'll see that the spirits fat and mineral, pretty fermentary, beery, and not void of any fruitiness, including pineapples and pears. We're bordering soapiness again – I guess that's a marker – but you could also call it waxy. Paraffiny, for sure. Mouth: oh very good very very good! Waxy, oily, I'd even call it suet-y, spicy – and you'd feel that's not coming from the wood, for once. Wonderful herbalness. Finish: long, waxy, grassy, almondy, quite superb. Comments: highly recommended, that's all I'll say. Or this, it's one of those characterful spirits that really talk to you, we're far from Blandola. Some kind of peatless – but not smokeless - Springbank, or HP, of Clynelish. Textured, I would say. A strong contender to this month's favourites within WF's B-F-Y-B category.


SGP:462 - 89 points.

Dailuaine 2006/2017 (46%, Gordon & MacPhail, Connoisseurs Choice)


Colour: amber. Nose: caramel, fudge, butterscotch and roasted nut are back, and all is fine. Also coffee, cappuccino, chocolate, more roasted nuts, Ovaltine… We're not too far from the official Flora & Fauna, in truth. Mouth: very nice, with both the nuts (walnut cake) and some tobacco-y, malty and coffee-ish notes. What's good is that it's not 'too much', balance has been preserved and if you ever need a very malty malt, this is a good choice. Like the sharper grassy side in the back, around rosemary and thyme. Finish: long, a tad sweeter. Shall I mention chicory again? We have a brand in France called 'Ricoré', totally out of fashion, but it reeks of the good old times when we were kids… Meatier and earthier aftertaste, this is a better chicken soup for sure. Comments: so unusual… One of the last tertiary malt whiskies!


SGP:451 - 84 points.

A last Dailuaine should be in ordnung… (does Dailuaine make you speak German?) Let's make it an old one…

Dailuaine 37 yo 1980/2017 (48.8%, Scotch Malt Whisky Society, 1st fill Sauternes barrique, #41.100, 'Curl up by the fire', 140 bottles)
Colour: gold. Nose: age feels, bit it goes towards old almonds and perfumy old herbs. Almond oil, pistachios, ambergris, teak oil, Barbour grease, skin moistener, beedies… That's what we'd call a very tertiary nose. Great nose for sure, but these kinds of aromas aren't obligatorily good news as far as the palate's concerned. Let us see what happens… Excuse me? The Sauternes? Not too sure… Perhaps apricot skins… Mouth: it's an old whisky, and indeed there is a lot of mentholy oak, green tobacco, bitter almonds, eucalyptus (tons!), even myrtle, thyme, bay leaves… you see what I mean. It's dropping across the board, in my opinion, but it's still got a few moves left. Finish: medium, rather herbal. Some mint, strong green tea, green bananas, other green things… and almond oil. Comments: one that's become pretty intellectual, its best days being behind it, but I know some aficionados who'll still spend hours commenting on it. No, no names.


SGP:371 - 80 points.