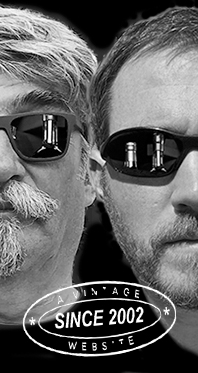 Home
Thousands of tastings,
all the music,
all the rambligs
and all the fun
(hopefully!)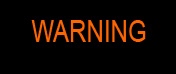 Whiskyfun.com
Guaranteed ad-free
copyright 2002-2017



Some kind of holidays, if you will. Let's see what we can find, without any prejudices or preconceptions, while remembering that Sweden became a very serious whisky nation a few years back.

Box 'Dàlvve' (46%, OB, Sweden, 2017)
I think I got the accent on the 'a' wrong, should be acute and not grave. Heartfelt apologies to all our Swedish friends! Colour: white wine. Nose: it's a fairly smoky one, well balanced, with notes of ointments and cough syrup in the background. A feeling of smoked pinesap as well, which I really enjoy, and touches of citrons and tangerines. Mouth: excellent! We've got Bowmore in sight, with tarry kippers and quite some ashes, before some wee berries come out, such as sorb and even holly. Have you ever tried holly eau-de-vie? Then more and more grapefruits, for the (even) better. Well done. Finish: rather long, really ashy, smoky, with just touches of oak in the aftertaste (sawdust). Comments: super well done! It's probably quite young, but it would never feel immature.


SGP:456 - 85 points.

Box 'Quercus I' (50%, OB, Sweden, 2017)


This baby spent its last seven months in Swedish Quercus Robur, after having started its rather short life in American oak. We might have to expected some kind of spiciness… Colour: deep gold. Nose: hate to feel oak in my whiskies, unless it is like this, that is to say kind of sappy, nicely empyreumatic, and herbal (juniper/mint). Terpene, caraway, ginger, bread, burning tyres, and wee touches of strawberry jam and marmalade in the back of the background. Gingerbread. With water: more cloves and gingerbread. Mouth (neat): it goes far. Genever, bitter oranges, caraway, cloves, fir liqueur, pipe tobacco, kumquats, touches of curry, masala… Quite some concoction! With water: gets a little softer, but it remains very spicy and, I would say, kind of 'Indian'. We've encountered such dishes in the past… Finish: rather long, on some kind of spicy chutney. Comments: right, I preferred the straighter Dàlvve. This is interesting, for sure, but the oak's spices are rather too bold for me.


SGP:473 - 78 points.

Box 'Early Days Batch 001' (51.2%, OB, Sweden, 2017)


This is the unpeated version of Box, all ex-bourbon quarter casks. Colour: white wine. Nose: jellies and bubblegum, not unlike in some good very young unsherried Speysider. A pack of pear sweets, some pineapple ones, touches of mandarins and tangerines, perhaps a little hay, and absolutely no porridge or baker's yeast or sour dough, which means that it doesn't feel 'too young' at all. With water: barley and cereals. That's rather perfect. Mouth (neat): really very fruity and sweet, I cannot not think of Wrigley's Juicy Fruit, while Haribo isn't too far away. Some malt and bread are there too, and will prevent this baby from becoming too candy-ish. If I may… With water: it loves water, really. More cakes, brioche, Jaffa cakes, baklavas. Wait, baklavas in Sweden? Finish: medium, clean, fruity and cake-y. Say some pear tarte. A little more oak in the aftertaste. Comments: very fine. What I also liked is that it's not all on vanilla. No, no names.


SGP:551 - 82 points.

Mackmyra 'Brukswhisky' (41.4%, OB, Sweden, +/-2017)


I remember I had tried the first Bruks back in 2011. It was already very good (WF 83). Colour: straw. Nose: freshly ashy and smoky, and we would rather be on wood smoke, and even coal, perhaps. On top of that, there's broom and dandelions, and wee bits of fresh spicy bread (caraway, fennel seeds), plus a little wet earth after a summer rain. Impeccable. Mouth: really very lovely, fresh, with its own style, grapefruits, one wee slice of spiced pineapple, a feeling of rye whisky (is there some malted rye?), and more spicy bread with small bits of apricot inside. Great with foie gras. Finish: medium, with a little more white pepper and cinnamon. Comments: this style will grow on you. Loved its freshness.


SGP:452 - 84 points.

Mackmyra 'Skördetid' (46.1%, OB, Sweden, 2017)
Apparently, this one's seen some Amarone casks. Let's move on with caution, Amarone's a really thick red wine… Colour: apricoty gold. Nose: European oak spices all over the place. Caraway, juniper, cloves, fennel, aniseed… And in the background, perhaps some apricots indeed, and perhaps peaches, and surely something freshly coastal. Clams? Whelks? Winkles? The good news is that it tends to become earthier, certainly more elegant, and rather more on blood oranges. Mouth: it hasn't got the clarity and the precision of the lovely Brusk, but I find it kind of fine. Cassis, leaves, cherry stems, ginger, sour cherries, drops of mulled wine, cloves… Finish: medium, spicier. More mulled wine with extra-spices. Cherry sweets in the aftertaste. Comments: very okay, but this is not my preferred style. Amarone in a Swedish whisky, why not…


SGP:661 - 76 points.

Mackmyra 'Jakt' (48.1%, OB, Sweden, Moment Series, 2011 bottles, +/-2016)


This unusual baby's been finished in Jakt wine casks, Jakt wine being made out of bilberries, cranberries and, it seems, other small berries. A drink for Vikings? Colour: gold. Nose: ah, this is pretty clean, it's clearly whisky and not some kind of premix, and it would display notes of caraway, some kind of earthy tobacco, a little leather and, perhaps, hints of pine cones and needles. Forgot to mention soft gingerbread. Mouth: this is pretty good. It's full of gingerbread, or even gingerbread liqueur (which is something some mad Alsatians are baking for tourists), Mozartkugeln, marzipan, roasted pistachios, and quite a lot of unkown liqueurs. Checkerberries? Yeah, checkerberry liqueur, with this almondy side. Finish: pretty long, on more gingerbread, speculoos, and indeed, checkerberry liqueur. Comments: a very fine drink. Whether this is still malt whisky remains a question for debate, I would say.


SGP:651 - 78 points.

I know we should have some Smögen too, but we did that already a few months ago. So, session closed, tack! Wait, unless… What's this in the 'box'?... Some other Box!

Box 'The 2nd Step Collection 02' (51.2%, OB, Sweden, 2016)


From a mix of bourbon and sherry casks, with a small proportion of peated spirit. Colour: gold. Nose: rather buttery and vanilla-ed, easy, cake-y, we're wandering throughout a pastry shop around seven in the morning. It's a pleasant feeling… In the back, a few roasted nuts, sunflower seeds, pumpkin seeds, sesame… Perhaps even argan! With water: more spicy herbs, blond tobacco, caraway and raisins, shitake… Mouth (neat): very good, starting a little mentholy, getting then spicier. Speculoos, marzipan, cinnamon cake, black raisins, walnuts… Nothing too bad in there! With water: really very good. Raisins, gingerbread, pumpernickel. Finish: rather long, creamy and almost thick, full of raisins and spicy gingerbread. Earthy/spicy aftertaste. Comments: we could have quaffed this on Christmas day. Too late…


SGP:462 - 84 points.

Box 'The Festival 2016' (53.9%, OB, Sweden, 2016)


Probably for some kind of festival. Now, shouldn't Box tell us about the vintages or the ages? We all know they're young whiskies anyway… But check their website, they would give you all other details, which I find quite fascinating, although I seem to understand that this was distilled in 2011 (yes I read Swedish - as long as numbers and figures are concerned). Colour: deep gold. Nose: more spicy and honeyed gingerbread. You wouldn't imagine how much gingerbread there is in this whisky. And pumpernickel, and rye, and roasted pine nuts… With water: it got very bready, which I always enjoy. Mouth (neat): it's heavy and thick, and yet I like it a lot. Honey with bits of gingerbread, dried apricots, and quite some caraway again. All these ultra-active casks give out a lot of caraway, really. And ginger of course. With water: similar, perhaps more oranges and some plum jam. Finish: rather long, bready, with dried fruits and some extravagantly honeyed gingerbread. Comments: still like the zing of the Dàlvve better, but this rocks, for sure.


SGP:561 - 84 points.

Great, great job, Sweden!