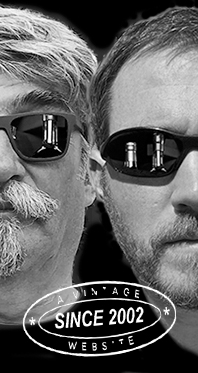 Home
Thousands of tastings,
all the music,
all the rambligs
and all the fun
(hopefully!)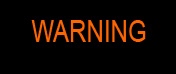 Whiskyfun.com
Guaranteed ad-free
copyright 2002-2017



I know, yet another well-carved headline. It's just that I couldn't spend two months without trying any Bowmore. One of the greatest spirits ever, as long as no wine or excessive oak were in sight. I mean, IMHO, as we used to say when the Web was still pretty non-commercial and gloriously neutral…

Bowmore 15 yo 2001 (55.6%, Signatory Vintage for The Whisky Exchange, hogshead, cask #20117, 233 bottles)


I have the feeling that this will be brilliant, which is kind of boring since I love surprises. Colour: straw. Nose: burnt things. Tyres, wood, vegetables, leatherette, cigars, plastic… Like, indeed and above all, burnt asparagus. And then, seawater, lemon juice, and oysters. Phew! With water: fresh tarmac and yesterday's clams, plus brand new Michelins. I would have said young Port Ellen, really. Truffles. Mouth (neat): I'm not finding that too funny that someone at TWE would have bottled some artisanal mezcal and named it 'Bowmore'. I'm serious, this is (almost) mezcal. Some great mezcal. With water: what? Seawater, lemon juice, and bits of bicycle inner tubes? Finish: long, and very tarry. Brine and lemons are coming to the rescue in the aftertaste. Comments: this session is wrecked already, I shouldn't have chosen this one as #1. Hate these people.


SGP:367 - 92 points.

Perhaps another 15… Now I know what you're gonna say, I should have started this session with this one. You're right…

Bowmore 15 yo (43%, OB, +/-2017)
This baby was finished in sherry casks. This one from a fresh bottle, so let's be careful, Bowmore always needs a little breathing, in my experience… Colour: full gold. Nose: muddy waters, roasted chestnuts, tarry ropes, walnuts, brake fluid, burnt cakes, slag, bitter oranges, dried kelp, lovage, Maggi sauce, miso soup, umami sauce, roasted onions… Some stuff is happening here, this is no shy whisky! Mouth: ah! Smoked nuts and ham, salty almonds, coffee liqueur, roasted pine nuts, pipe juice, samphires, liquorice… This is some concoction, and I think they got the balance right. Smoky gravy. Finish: rather long, rather salty, Maggi-y, rather with Chinese prune sauce towards the aftertaste. Where's my Beijing duck? (oh come on!) Comments: we've had some unlikely 15s in the past, especially the infamous 'Darkest' that's sometimes been really infernal (rotten fruits, anyone?) but this batch was very well composed, by sane people. Well done.


SGP:355 - 85 points.

Bowmore 15 yo 2001/2017 (48.4%, Douglas Laing, Old Particular, cask # 11804, 321 bottles)


Colour: white wine. Nose: gherkin brine, riesling, almond oil, Harris tweed, fireplace. This is going to be short… Mouth: ashes, liquorice, bitter almonds, toasted brioche, lemon sherbet, kippers, herrings, oysters. This will be short indeed. Finish: rather long, very brine-y, ashy, smoky, and lemony. Marzipan in the aftertaste. Comments: excellent, as expected. A rather smoky one, perhaps less zesty than other middle-aged Bowies from these very smoky vintages.


SGP:457 - 87 points.

Bowmore 2000/2016 (56.1%, Riegger's Selection, cask # 800115)


Colour: white wine. Nose: this one is extremely austere, kind of narrow, with only grass, bark, and ink. Oh and grass smoke. With water: paper, plastic, shoe polish. Mouth (neat): sharp and acidic, with a sour background. Lemon juice and new-world sauvignon blanc, then olive brine. With water: not too sure. A sour tar comes out, careful with water. Each and every added drop of water will change this baby completely. Finish: rather long, on brine, but with hints of plastic. Not something that never happens with Bowmore. Comments: very 'millimetric', to the point where it became a little thin, and a little plasticky. Has its charms though, some kind of niche Bowmore.


SGP:356 - 80 points.

Bowmore 'N°1' (40%, OB, 2017)
An enigmatic name for this newish bottling, which matured entirely in first fill bourbon casks and is meant to replace the shortlived 'Small Batch'. NAS, sadly, but of course, more expensive than the 12 yo (46€ vs. 41€ at LMDW). Where have we already seen this trick being played? Colour: gold. Nose: the fact is that I enjoy young Bowmore, and this is bright indeed, fresh, certainly coastal, with some sea breeze, then touches of passion fruits and some creamy, almost barleyish vanilla. Simple, yet pleasant. Mouth: the 40% vol. feel, there's a nice briney and lemony arrival, but it's soon to lose steam and to become a little planky and dry. Nice salty background, though. Finish: a little short, with the usual smoky brine and a wee bit of lemon. Oaky aftertaste (cardboard and sawdust). Comments: I think the Small Batch was/is much better, possibly because that one was partially aged in second fill. Wood can be the enemy, we all know that.


SGP:355 - 79 points.

Perhaps something more extraordinary now?

Bowmore 1972/1988 (60.4%, Scotch Malt Whisky Society, Fifth Anniversary, #3.10, 298 bottles)


This one could rock… Colour: white wine. Nose (neat): sweet Vishnu! This is almost pure kerosene! No, wait, pure Atlantic water! Hold on, no, this is crème de menthe! Well as I'm sure you guessed already, all this ends up with a blend of kerosene, seawater, and peppermint. With water: there, fresh almonds, lemon-flavoured marzipan, samphires, seaweed… Mouth (neat): starts almost sweet, with some icing sugar, and goes then towards a funkier, petroly and salty style. Kippers, passion fruit juice drizzled over smoked salmon, tar liqueur, and more peppermint. Some rather bitter herbs in the background. With water: this green and grassy peatiness that one could find in those years. Very few topical fruits, though, if any. Finish: long, very petroly and tarry. I may have mentioned kerosene before. A lot of salt in the aftertaste – remember those stories about distillery men rolling barrels in the sea towards puffers? Comments: a pretty austere old Bowmore, very interesting to try. The 'tropical years' had already come to an end at Bowmore, but his remains rather brilliant.


SGP:367 - 91 points.