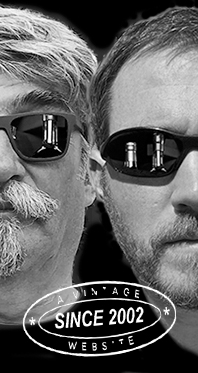 Home
Thousands of tastings,
all the music,
all the rambligs
and all the fun
(hopefully!)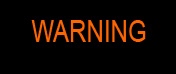 Whiskyfun.com
Guaranteed ad-free
copyright 2002-2017



Tamnavulin, Tamnavulin, and Tamnavulin

Tamnavulin's another name we do not know much about. Imagine that within sixteen years of blogging and even more years of whisky commenting, I've only formally tasted… err, what, 14 Tamnavulins! That's less than one per year mind you, and I'm trying a good 1000 whiskies every year that God makes!

Tamnavulin 'Double Cask' (40%, OB, +/-2018)


Double Cask sure is a difficult name for any whisky, it's like if you'd have named your newborn son Donald J. or Adolf. And boo, there's no age statement either… Colour: gold. Nose: wait, this is nice! There's this typical vanilla-ed and banana-y profile that screams US oak, but there are good pastries underneath, and marmalade and quince jelly, and then raisins with a touch of mint (leaves). This may have seen some sherry-seasoned oak at some point. It's a nice, well-carved nose. Mouth: a little more kick would have been welcome, especially since treatments with active wood demand stronger spirits and do not favour heavy reducing too much, in my humble experience. What I'm trying to say is that it's all a tad too modern for me (again, bananas, vanilla, raisins, coconut), but I agree it's still a very fine dram, done with care, and very pleasant to drink. Indeed it is a drinker. Finish: short, a tad tea-ish, pleasant. Apricots. Comments: I was having fears – not just because of the unimaginative name – but I was wrong, it really is a fine dram.


SGP:441 - 80 points.

Tamnavulin-Glenlivet 25 yo 1992/2017 (52.9%, Cadenhead, Authentic Collection, bourbon hogshead, 216 bottles)


I remember some earlier 1992s by Cad, but it looks like I've never written any proper notes. I may have some left, but we'll deal with that another time. Colour: straw. Nose: well this is naked spirit, you've got apple and pear juice, some bread, notes of peaches, perhaps one dollop of honey, and that's it. Nice and simple. With water: paraffin and nicer notes of tangerines. Mouth (neat): not too sure, it's got some tonic water, bitter oranges, something slightly metallic, 7up, and porridge. Pretty much in the style of what most indies were having twenty years ago, you know, one great bottle, one that's so-so, one great bottle, one that' so-so… Well this one's rather so-so. With water: some tropical fruits, papayas, maracujas… But it's all a tad jumbled. Finish: medium, quite good. Oranges. Comments: good but a little disconcerting and lacking focus, I would say.


SGP:541 - 79 points.

Tamnavulin-Glenlivet 14 yo 1992/2006 (58.2%, Cadenhead, Authentic Collection, bourbon hogshead, 258 bottles)


In other words, a sister cask that's been bottled ten years before. Could be interesting… Colour: white wine. Nose: well, this is pure grass juice, pressed bark, Muscadet, crushed aspirin tablet, fresh baguette, and damp chalk. Forgot to mention the freshest walnuts. With water: concrete, old abandoned basement, a musty pile of old Soviet magazines… Mouth (neat): really, not too sure. Lemon juice kept in Tupperware's wackiest plastic jugs for a few years, perhaps? And more aspirin. With water: lighter gas, stale lemon juice, plastic, and no, no, no… Finish: very long, ultra-lemony, and with a lot of plastic. Some kind of bone-dry sauvignon that's been kept in a Chinese-made bag-in-box container for a good twenty years. Comments: we knew Cadenhead had upped their game a few years back, and today we have proof.


SGP:371 - 70 points.

Better call this a tasting session.