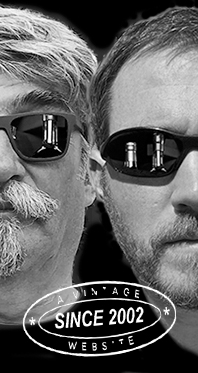 Home
Thousands of tastings,
all the music,
all the rambligs
and all the fun
(hopefully!)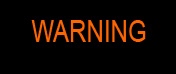 Whiskyfun.com
Guaranteed ad-free
copyright 2002-2017



---

Angus's Corner
From our casual Scottish correspondent
and guest taster Angus MacRaild
The Whiskies Came In Two By Two...
There's only so many variations of 'more duos' or 'assorted pairs' you can stomach before resorting to silliness I'm afraid. Anyway, yet more mixed pairings this week.

Craigellachie 2005/2018 12 yo (55.9%, Berry Brothers for The Whisky Shop Dufftown, cask #900275)


Colour: Gold. Nose: I usually find Craigellachie to be a 'bigger' distillate than most of its sibling Speysiders and that's certainly the case here. Lots of earthy notes, various honeys, cough sweets, pine needles, soft waxes, wee touches of soot, white pepper and some chamomile. The sort of profile I'd describe as 'aromatically satisfying'. With water: orange throat sweeties, lemon barley water, honey sweetened porridge and nougat. Becomes something of a confectioner's dram. Although, this rather supple waxiness resurges with a little breathing time. Mouth: dense, chewy and rich with notes of brown sugar, vanilla custard, boiled sweets, barley sugar and lemon bonbons. Lots of spices, a little paprika, muesli, sultanas and again a background waxiness. With water: this sweetness is more silky now with water. And there's a more boisterous sootiness and a rather grassy, punchy olive oil note. Some lemon blossom and other wild flowers in time as well. Finish: long and slightly drying on angelica root, liquorice, earth, nutmeg and a gentle, tannic bitterness. Comments: I'm not sure why Craigellachie hasn't been more popular over the years, it's a pretty characterful make I think. Even now.


SGP: 551 - 87 points.

Craigellachie 14 yo 2002/2017 (57.6%, Scotch Malt Whisky Society, #44.78 'Peek-a-boo', bourbon hogshead/virgin oak hogshead, 276 bottles)


Colour: gold. Nose: pure pencil shavings at first, then mead, talcum powder, nutmeg, green pepper, new wood and that kind of sawdusty workshop profile that tends to accompany such active oak. It's all very sweet and clean but I don't really detect anything approaching distillate character. With water: freshly sawn oak, a scattering of yellow flowers, slightly mustardy and a touch of wood glue. Mouth: hot and prickling with wood spices, cinnamon, nutmeg, aniseed and then more syrupy vanilla, sawdust and pencil shavings. Black pepper and liquorice as well. With water: a dense, stodgy sweetness with prickly green oak notes, hawthorn and a little spearmint. Finish: medium in length with more general sweetness, a touch of quinine and white pepper. Comments: It's all perfectly fine and clean, and no doubt fans of this sweet, wood-forward, uber-modern style will find plenty to enjoy. But, if I'm honest, whiskies like this feel rather sad to me. This massively lopsided woodiness totally masks any Craigellachie character and robs the whisky of balance or complexity.


SGP: 731 - 76 points.

Glen Ord 12 yo 2006/2018 (58.3%, Thompson Bros, finished in a 100 litre Koval bourbon cask for 6 months, 144 bottles)
Colour: gold. Nose: you feel the new wood that's been used but it's pretty pure, clean and fresh. There's a sense of vanilla pods and clean linen. Then you get these slightly tart green wood notes, some pencil shavings, fruit loops and - in time - ripe gooseberry, lime jelly and pink peppercorns. Perhaps some marshmallow as well. With water: much grassier and with touches of ripe melon, cider and cornflakes dusted with icing sugar. Mouth: a rather prickly delivery at first but it's also quite satisfyingly syrupy and gloopy. Some fruity chilli heat overlying grassy olive oil, dijon mustard, lemon drizzle cake and poppy seeds (which often adorn lemon drizzle cake so that may just be the power of suggestion at work). Some honeyed porridge and cooked asparagus - a tad unusual. With water: a bit better with water I think. Silkier, an easy green fruitiness, some grapefruit pith, natural sweetness. Nice. Finish: medium in length. All on teacakes, kiwi, crisp cereals and a little butter. Comments: You do feel that slightly active oak I have to say. And I'm not sure I can detect much 'Ord' character, which is a shame. But, it worked well with water and, according to the website, this is supposed to be excellent as a highball. Which makes sense - who in their right mind doesn't love a highball...? (I'll also add an extra point for the Kit Kats, but don't tell anyone!)


SGP: 541 - 82 points.

Glen Ord 21 yo 1996/2017 (55.7%, Cadenhead Authentic Collection, hogshead, 252 bottles)


Colour: straw. Nose: much closer to a classical Ord style, that is to say full of light, subtle waxy tones, damp hay, hessian cloth, clay, muesli and white flowers. A few stone fruits as well such as lychee and apricot. Lemon peel and heather ale as well. Really lovely. With water: lemon cough drops, fabric softener, sandalwood and sort of coastal side step. Becomes floral, very fresh and much more easy going with water. Mouth: rather dry and mineral. Notes of petrol, more hessian, camphor, coal dust, oatmeal, earthy turmeric and waxy canvas. Very pure and quite punchy - a taught and well-textured Riesling. Some lime zest and mustard powder. A bit challenging in some ways but great at the same time. With water: ahh! Bigger, easier, more emphatic and singular with this big, flabby, luxurious waxiness. Petrol, dry aged cider, light ointments, a lick of lighter fluid and baking soda. Finish: Long, lightly earthy, sooty, oily, waxy and with quite a bit of lemon peel and lanolin. Even a bit of raw grist and sweet wort. Comments: Did Glen Ord really shift away from this sort of character in the early 2000s? Or does Glen Ord just need this kind of age to shine? Discuss... Anyway, needs time and a bit of gentle effort with water to coax it out of its shell, but it's worth it. I love Glen Ord when it's like this.


SGP: 561 - 90 points.

| | | |
| --- | --- | --- |
| | Over to Ben Nevis, there seems to be a fair few of them around these days, which you'll certainly never hear me complaining about... | |

Ben Nevis 20 yo 1997/2018 (54.6%, Berry Brothers, cask #85, butt)


Colour: deep gold. Nose: coconut, lime zest, soft waxes, leafy earthiness and spicy rye bread. Continues with some pressed wild flowers, some pretty grassy olive oil, orange bitters and dunnage notes. I really enjoy these rather rich, bready and slightly yeasty notes. With water: pineapple syrup, lots of orange peel and orange cordial, cooked grains, more various oils and a little paraffin. Quality! Mouth: excellent! It's one of these rather fat and fruity ones. Lots of spice, some engine oil, graphite, muesli, dried apricot, green banana, mineral oils, camphor and soot. A really enticing fruitiness that's rather textural and unfolding. Mandarin liqueur and something slightly meaty as well, like Bovril. With water: more bready, more medical, more yeasty and more of a tart fruitiness such as gooseberry and green apple peelings. Finish: Long, slightly dry, lemony, musty, notes of fermenting honey, more mineral oils, cough syrups and brown toast. Comments: It's a big fat whisky and it deserves a bit fat 90 in my book.


SGP: 572 - 90 points.

Ben Nevis 27 yo 1990/2018 (58.4%, Scoma 40th Anniversary, bourbon, cask #1368, 317 bottles)


Starting a small whisky import and retail business in Germany 40 years ago can, I think, be safely described as 'ahead of its time'. Well done Scoma! Colour: gold. Nose: It's similar but different. More towards cooked cereals and grains, more mashy, but still soft, gently waxy and slightly vegetal in good way with hints of soda bread, artichoke. A lick of golden syrup, some sourdough, more of these waxed canvas kind notes. Carbon paper, ink and mixed dried herbs. Actually, it's really wonderfully aromatic and gentle whisky, but that also gives the impression of sturdiness underneath, if you see what I mean. Continues with a little mint julep and lemon oil. With water: gauze, linen, boiled orange sweets, cherry cola, tinned travel sweets, mustard powder. Quite an eclectic jumble of aromas. Mouth: terrifically thick and fruity. Fresh malted barley in olive oil. Ripe banana, orange throat lozenges, papaya, muddled mint, old yellow chartreuse. There aren't really any other whiskies that taste like Ben Nevis. Clover, melon and caraway with a fragrant lapsang souchong note. With water: toasted seeds, more lanolin, soft medicines, trail mix, minty wax (what?) and some sweet sooty notes. Finish: Long, lemony, lightly minty, sunflower oil, gently medical, becoming saline and still ever so slightly yeasty and fresh. Comments: What a terrific and thrillingly characterful distillate. I remember we used to say about Ben Nevis 'It might not always be good but it's never boring'. I think we can probably update that to 'It's almost always good and never boring'. A great and idiosyncratic bottling to celebrate a 40th anniversary, good work Scoma.


SGP: 661 - 91 points.

Longmorn 27 yo 1990/2018 (58.1%, Scotch Malt Whisky Society, #7.185 'Sweet, smooth s'more', refill hogshead, 150 bottles)


Colour: gold. Nose: lots of warm syrupy wood tones, sweet pastries and ripe garden fruits; gooseberries and green apples etc... Wee touches of lamp oil, garden sheds, baked pears, old calvados and pot pourri. It's one of these Longmorns that leans towards woodier aspects and the fruits have started to become crystalised and kind of stewed, but the aromatic profile remains seductive and wonderfully concentrated. Increasing notes of pine needles, resins, hessian and very light waxiness and polish. With water: cocoa, composted earthiness, more light chocolate notes, olive oil, marzipan and coconut notes that veer towards herbal gorse bush qualities. Mouth: big, spicy delivery, all on oily rags, overripe banana, dark chocolate truffle, praline, orange cocktail bitters, crystalised lemon peel, gingerbread and a bit of horseradish heat. Rather powerful really. With water: mocha, fruity red chili, hazelnut liqueur, tea tree oil, rosewater and black tea. Finish: long, resinous, spicy, gently earthy and with an echo of wax and treacle. Comments: Quite simply, a delicious and perfectly mature Longmorn. Reflective armchair fuel.


SGP: 651 - 90 points.

Longmorn 30 yo 1985 (54.0%, Scotch Malt Whisky Society, #7.128 'A sonata of sapidity', refill hogshead, 72 bottles)
Colour: Light copper. Nose: polished oak furniture, beeswax, boot polish and some kind of red fruit liquorice. Then it's all jasmine tea, pot pourri, camphor, olive oil, precious hardwood shavings and ointment. There are wee glimmers of green fruits such as ripe apples, pear drops and caramelised banana. With water: dried wildflowers, almond oil, lemon rind, marzipan and vapour rub. Mouth: The wood is loud but clean, spicy and rather wonderfully concentrated. Lots of graphite oil, mineral oil and then dried apricots, orange peel, blood orange, dried herbs and various fruit liqueurs. Rather lovely. With water: green pepper, bitter chocolate, strong green tea, cloves, cardamom and some kind of fragrant spiced mead. Really quite excellent. Finish: Long, spicy, subtly drying and full of crystalised fruits, citrus rinds and peppery bite. Comments: The wood has a clear voice in this one but it sings rather beautifully and you still feel the Longmorn fruits - concentrated down to syrupy, gloopy goodness by time. Unusual and really great I think.


SGP: 662 - 91 points.

| | | |
| --- | --- | --- |
| | Perhaps a couple of Ardbegs to finish... | |

Ardbeg 23 yo 'Twenty Something' (46.3%, OB, 2017)


There is a new 'Twenty Something' thing out apparently, but sadly I don't have a sample to hand. Colour: gold. Nose: A saline style of peat to begin, tarry, pretty typical 1990s, pre-Glenmorangie style Ardbeg, creosote-dominated and pretty oily. Lots of peat embers, slightly briny, black pepper, green olives, notes of pitch and salted fish. In time it moves more towards coastal freshness and stony minerals with a touch of lemon oil and cough syrup. Gets more medicinal as well, iodine and TCP. Very good. Mouth: Lots of oiliness, linseed oil, cod liver oil, hessian, pretty salty, a resinous and grippy salinity. Olive oil, brine, anchovies, sardines, fresh chopped herbs, more black pepper and medicine. Mercurochrome and antiseptic with bonfire ash and dried seaweed. Finish: good length, bright, coastal and fresh, the saltiness lifts everything and keeps it all alive with tar and gentian notes in the aftertaste. Comments: Really excellent 1990s Ardbeg. Although, there's a certain melancholy about trying an older, official 1990s Ardbeg such as this in this day and age of domination by very silly NAS bottlings.


SGP: 366 - 91 points.

Ardbeg 23 yo 1994/2017 (56.0%, Private Bottling, sherry hogshead, cask #1048)
Colour: gold. Nose: typically briny, peppery and tarry 1990s Ardbeg. I find the 1990-1993 vintages tended to be a little more lustrous than the later 1990s Allied ones but this one possesses that gloopy seawater and tarred rope quality that seems to signify this era. Some salted butter, a splodge of TCP, gravelly minerals and kippery smoke. Not much evidence of sherry so far. With water: salted almonds, pear eau de vie, raw seawater and smoked putty - if such a thing exists. Mouth: you do feel the sherry a lot more noticeably on the palate. Some smoked sultanas, burned raisins, boiler smoke, tar, more kippers, straightforward peat smoke - rather like a big lungful of warm kiln air. A little marzipan and Battenberg cake further betrays the sherry cask, along with some soot, peppered mackerel and metal polish. With water: gets nicely leathery and salty with a rather beef stock-esque meaty component. Some cured meats as well along with pine resin and gentian. Smoked mussels and capers bringing up the rear. Finish: Long, surprisingly lemony, some bath salts, lots of raw peat smoke, black pepper and more fairly classical brininess. Comments: an excellent and fairly textbook Ardbeg. Straightforward and unfussy in a very 'does what it says on the tin' kind of way. Maybe lacks the extra charm of the 23yo but still extremely drinkable. The slight sherry influence was lovely.


SGP: 477 - 90 points.

| | | |
| --- | --- | --- |
| | Let's have one wee bonus for the road. Admittedly it's the sort of dram which can be a bit of a pain to find sparring partners for so... | |

Cladach (57.1%, OB, Special Releases, blended malt, 2018)


The theme of this one being that it's a 'composition' of malts from Diageo's coastal distilleries. The marketing book that comes with it says it captures the 'character of coastal malts perfectly'. But, my dear Diageo, wouldn't that imply some kind of terroir? Anyway, I recall enjoying it at the London launch so let's see... Colour: gold. Nose: As you may expect, it's the peaty ones which ring the loudest. There's this kind of grassy peat smoke with cactus, flints, earth and citronella. Some hay, bonfire smoke, wee briny touches, beach pebbles and some supple waxy notes that nod in the direction of Clynelish. All very nice so far. With water: a light juniper wood note, some lemony ashiness and quite a bit of medicine and wax paper. Mouth: camphor, soot and pepper, which feels like we're jumping back over westwards. A coal scuttle, some salty porridge, a little aged mead, camphor. It feels like a nice balance of all these various great whiskies, but they also feel a bit lost sloshing about in there together. Some green apples, more hay and dry cider. With water: gets meatier with a nice salty bacon edge, more peat, some salt and vinegar crisps and rapeseed oil. Perhaps a slug of mezcal as well. Finish: rather long, peaty, preserved lemons, lime juice, olive oil, various medical tinctures and black pepper. Comments: I'm always a bit unsure of what to say about these sorts of bottlings. I feel they are too expensive, but I like the idea of them and I think it's a very lovely peaty dram - even if I'd always prefer the whiskies in their self form. But that's just me.


SGP: 466 - 86 points.