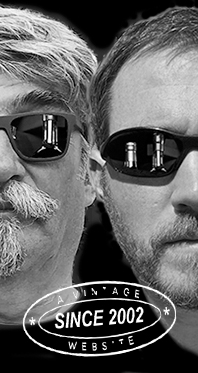 Home
Thousands of tastings,
all the music,
all the rambligs
and all the fun
(hopefully!)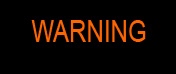 Whiskyfun.com
Guaranteed ad-free
copyright 2002-2017



---

Angus's Corner
From our casual Scottish correspondent
and guest taster Angus MacRaild
Three Macduff
Let's try to provide some theoretical yin to last week's yang...

Macduff 11 yo 2006/2018 (55.2%, North Star Spirits, bourbon hogshead, 240 bottles)


Colour: light gold. Nose: some creamy, modern vanilla, custard made with marsala wine, a little pine sap, some coconut milk and a few green and orchard fruits such as ripe green apples, bananas, pears etc... very nice, if a little simplistic perhaps. Although, over time the fruitiness does intensify in a pleasing fashion. With water: not a huge change, still nicely fruity, a touch of creme caramel perhaps. And a tad more spicy. Mouth: spiced custard this time. Muesli, some freshly chopped herbs, slightly more tart fruit notes such as cider apple and gooseberry. A touch of mead perhaps. With water: more syrupy and gloopy in texture which I like. Some spiced plum cake drizzled with golden syrup and hints of nutmeg, hot cross buns and toasted sunflower seeds. Finish: good length, slightly earthy and leafy, nicely lemony, raw malt, cereals and wee bready notes. Comments: All very good, clean, fruity young malt whisky. A little boring perhaps but beyond that it's tough to find flaws.


SGP: 451 - 81 points.

Macduff 23 yo 1974 (43%, Hart Brothers, +/-1997)
Colour: gold. Nose: this comes across as some kind of rather lovely mix of jasmine tea, hibiscus jam and quince jelly. A touch of soot underneath with light waxes, heather honey and sandalwood. Underneath there is a suggestion of some slightly floral soap but it's faint. Also getting some plasticine and soft clay after a little time. Mouth: strangely flat and a little empty. It's not 'unclean' by any measure. Just a little hollow. Some gritty concrete notes, lightly jammy fruits, some cardboard, a few lightly stale cereals. Strange but not totally unconvincing. Finish: pulls things back a little bit with some sweet fruit curds, lemon oils, waxes and various herbal teas. A rising glint of slightly sour wood in the aftertaste however. Comments: A funny one. A pleasant nose and a decent, if short, finish, but a bit of a chasm in between.
SGP: 441 - 76 points.

Macduff 16 yo 1978/1994 (55.8%, Cadenhead Authentic Collection)
Colour: white wine. Nose: another of these granitic, brutal old Cadenhead selections from the 1990s. Concrete, chalk, ink and carbon. But, also some more expressive qualities underneath such as fermenting hay, lemon oils, pink grapefruit and things such as fruit sherbets and bath salts. A very curious and entertaining mix of 'stuff'. Condensed milk, lime, aspirin, cola cubes and icing sugar. Weird but fun. With water: spicy sugar water, prune eau de vie, sweetcorn custard and cardboard soaked in Gueuze beer (no, I don't know either). Mouth: what is this madness! If you took cement, mixed it with cheap tropical fruit juice, chopped in some pork and sage sausages and then threw it down a hill in a lead-lined barrel you might approach whatever this is. Seriously loopy whisky. There's pear drops, savlon, medical balms, rubbing alcohol, turmeric, orange peel with extra pith and almond oils. No idea what to make of this. With water: extremely peppery and hot. But there's also these very high notes of light, syrupy green and exotic fruits. Some banana essence, lime zest, kiwi and lemon jam. Acid drops. Rhubarb and custard. Baking soda. Chewing a cactus... Weirdness! Finish: long, incredibly sharp, acidic, almost salty, a spoonful of carbolic acid while sucking the end of a AAA Duracell. But also still these persistent fizzing sherbet-esque fruity tones. Comments: I've no idea how to score this. It isn't technically great, but nor is it an abomination. Just a totally bonkers glass of cask strength madness. Highly recommended if you cross paths with an open bottle. (But maybe no more than 2cl...)


SGP: 551 - 78

(utterly meaningless)

points.