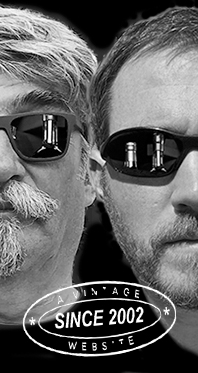 Home
Thousands of tastings,
all the music,
all the rambligs
and all the fun
(hopefully!)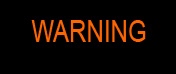 Whiskyfun.com
Guaranteed ad-free
copyright 2002-2017



---

Angus's Corner
From our casual Scottish correspondent
and guest taster Angus MacRaild
Three Pair
I know, what fresh titling hell is this? But thankfully today's session will likely be a tad more exciting than its title with regular luminaries such as Clynelish and Highland Park, but first, the one you've all been waiting for... that's right: Glen Spey! Please try to maintain your collective dignity.

Glen Spey 30 yo 1976 (46%, First Cask, cask #366)


It's not too widely known that the stocks for this often overlooked series came from Signatory, so it's perhaps not surprising that many were very good. Colour: gold. Nose: soft honeys, pollens, sunflower seeds, light hessian. Classic old Speyside juice really. Some hints of varnish, various waxes, wood polish and something like dusty fruits - if that's a thing. These sharpen to more specific notes of melon, pineapple and orange peel with a little time. There's also a leafy freshness about it, some camphor and damp earthy notes with a wee hint of pipe tobacco. Very lovely. Mouth: sooty honey, milk bottle sweeties, lemon oil, porridge and beeswax. A hint of lime leaf and pot pourri as well. Finish: Medium length, leafy, menthol tobacco, juicy fruits, citrus rinds, soft waxes and a hint of wood spice. Comments: There is a generic Speyside feel about it, but then what is Glen Spey if not 'generic Speyside'. The age, however, has made it undeniably aromatic, pleasurable and appealing. Probably one of the few types of quality older single malt that is still comparatively cheap at auction.


SGP: 651 - 89 points.

Glen Spey 10 yo 1985/1996 (60.8%, Scotch Malt Whisky Society, #80.2, 'A rare one from J&B')


This one might be a tad more 'challenging'... Colour: light gold. Nose: ooft! A big fusion of petrol, hay and grist. Cut grass, lime skins, wet sheep wool, camphor, lemon oil, farmyard, canvas, ink, carbon paper and struck flints. Something of a bizarre monster. But then again, didn't 1985 produce rather a few of those... Continues with these gristy, straw and hay loft notes. But there's sweetness too: lemon barley water, icing sugar, hot wort... With water: oatmeal, light honeys, porridge, sawn wood, pencil shavings, old fabric, bath salts and pastrami. Mouth: extremely oily, fat, petrolic, spicy, even waxy with these buttery and old Riesling notes. Some medicine, baked fruits, toffee apples, barley sugar, mustard seed, rye bread, curry leaf and shoe polish. We have travelled some distance from 'generic Speyside'. With water: the farminess is still here but it is tamed nicely by the water; lots of gloopy oiliness such as sunflower and olive oils, then more inky and flinty aspects. Preserved lemons, lemon cough drops and a big prevalent sootiness. Barmy stuff! Finish: long, earthy, fat, farmy and with these rather sharp, crystalised citrus fruit notes. Even a slash of grapefruit and quinine. Comments: Probably the most characterful and idiosyncratic Glen Spey we've ever come across - and probably ever will. I love it but I suspect it would be a polarising dram. A tough thing to score but well worth trying if you come across it.


SGP: 472 - 87 points.

| | | |
| --- | --- | --- |
| | And now, after the madness of Glen Spey, back down to earth with some Clynelish. That's probably pretty high up the list of sentences I never thought I'd write. | |

Clynelish 20 yo 1997/2018 (44.6%, Exclusive Malts, refill ex-sherry hogshead, cask #6897, 52 bottles)


A rather cool bottling that is the last release from David Stirk's Creative Whisky Company before it was sold earlier this year. A leaky cask led to the low outturn apparently. Colour: gold. Nose: very classical soft waxes, gentle coastal fragrances, embrocations, soft malty sweetness and hints of cut grass and vegetable stock. The low abv tends to magnify these softer, more fragrant tones. Wee notes of pollens, sea greens, heather ale, chalk, dried sage and sandalwood. Classical and charming. Mouth: an initial salinity quickly gives way to an enveloping surge of waxiness, green fruits, lemon oils, some tropical dried fruits such as mango chunks and pineapple then a nibble of green pepper that feels like it comes from the wood. There's also various cereals, salted porridge and more of these light, fragrant heathery notes. Some tinned fruit syrups, light ointments and orange throat sweets. Finish: long, on mead, white pepper, dry wood spices, slightly bitter waxiness and husky, gristy malty tones at the back. Also some notes of green tea and herbal extracts in the aftertaste. Comments: Benchmark 97 Clynelish. The naturally low abv seems to work wonders on the more fragrant coastal and waxy aspects of Clynelish's character which come out in close harmony here. Shame about the low outturn but a lovely wee bottle to finish on. Well done Creative Whisky Co team!


SGP: 561 - 90 points.

Clynelish 7 yo 2010/2018 (59.3%, Scotch Malt Whisky Society, #26.112 'Waxy for shore', 1st fill barrel, 235 bottles)


Colour: light gold. Nose: it is indeed waxy. Lots of fizzy lemony notes, some butterscotch, menthol toothpaste, tutti frutti sweeties, hay loft, beach sand, foam shrimps, cough medicine and some lime jelly. Quite aromatically broad and very approachable in a way that feels quite luxurious. Goes on with white flowers and stone fruits; a sense of maturity beyond its years. With water: honey glazed fruits, various shades of peppercorn, more seashore freshness, gloopy sweetness and a satisfying seam of waxiness running throughout. Mouth: there is a wee nibble of youth but it's surprisingly restrained behind lots of juicy fruit bubblegum, soft waxes, camphor, olive oil, minerals and bath salts. There's vanilla and sweetness but it's restrained, creamy and satisfying. In time there's more fresh herbs, fruity jellies and a little heather honey. With water: extremely soft, full of fabric, fresh linen, more bath salt notes, preserved lemon, sandalwood, pineapple syrup, lemon oils and herb infused salted butter. Finish: Long, lemony, lightly saline, subtle sweetness fading in and out and still and lingering juicy fruit quality. Comments: Ironically I suspect this would probably have been over the top if it had been left to 10 years. Just goes to show, if you have terrific, characterful distillate, you don't need a whole heap of age. Although, that is not to say that age hasn't been important to this whisky's quality. Anyway, another top notch Clynelish, and a lovely surprise.


SGP: 761 - 89 points.

| | | |
| --- | --- | --- |
| | And so, yet again, to Orkney. I should probably get a season ticket for the ferry. | |

Highland Park 13 yo 2005/2018 (58.0%, Scotch Malt Whisky Society, #4.242 'Coastal landscape with smoke', refill hogshead, 262 bottles)
Colour: white wine. Nose: there is a kind of herbal greasiness at first. Heather smoke, coal tar soap, sea water and runny honey. A light black olive note, like black olive bread perhaps, then salty porridge, oatmeal and crushed aspirin. There's a dusty lemon powder and damp leafy aspect that comes in time. With water: becomes rather more cereal, malty and gristy. Lots of salty porridge, white fish, bonfire ash and sooty qualities. Mouth: this same greasiness that also includes boiler smoke, peppered mackerel and a light tarriness. Rather a big HP. More briny qualities, lanolin and a little hot mustard. These more classical heather and honey qualities come in time but they are slightly knocked out of whack by these bigger salty and medical aspects. With water: it reaches more of an equilibrium while swimming. These more classical aspects of dried herbs, medicines, citrus fruits, runny honey and soft peats all seem to reach an agreement. Finish: long, with some rather lemony and soft smokiness. Hay loft, green peppercorn, light antiseptic and salty flatbread. Comments: Maybe not quite up to the same standard as the late 1990s examples that are currently about, but it's still top notch, quaffable HP. Rather towards the bigger, fatter end of the HP spectrum though I think.
SGP: 472 - 87 points.

Orkney Distillery 18 yo 1999/2018 (54.1%, Filmnik 'Fight Club', hogshead, cask #38, 310 bottles)


Filmnik features a different film on each of their labels, for this anonymous Orkney distillery whose name may well sound something like Pieland Shark, it's the turn of Fight Club. But, will Filmnik mind that I'm talking about their whisky...? Colour: oaked white wine. Nose: a big waft of sea air and soft embrocations. Hints of bandage, sweetened children's medicine (banana flavoured Calpol), cherry cola cubes, dried seaweed, lime oil, grilled white fish, green olives and capers in brine. A really enthralling mix of sweetness, salinity and medical flourishes that seems to distinguish so many of these lovely late 1990s HPs we've been seeing lately. In time there's a very typical heathery, honeyed freshness emerging as well. With water: more salinity, more sea air, soot, metal polish, natural malty sweetness and a hint of sourdough. Some preserved lemons and coal smoke. Mouth: wonderful richness, buttery sweetness, soft dried herbal notes, light peppery peat smoke, icing sugar, brine, crushed ferns, beach sand, lemon oil and more soft medicines and ointments. Some toasty cereal notes also emerge. With water: heather honey, 80 shilling ale, putty, tart gooseberry, lime cordial and more coal hearth/sooty tones. Wee touches of distant bonfire smoke and wood ash as well. Finish: long, lemony, oily, peppery, light peat smoke, dried herbs and more sweet medicines. Comments: Yet another truly excellent late 1990s HP. Forget all this Viking crap, if you want to get to the heart of contemporary HP and understand why it's still one of the best distillates in the world when left alone, go to the indys like this one. Many seem to comfortably hover around the 90 mark and this one is no exception. You'll not see me complaining that they are currently abundant!


SGP: 572 - 90 points.