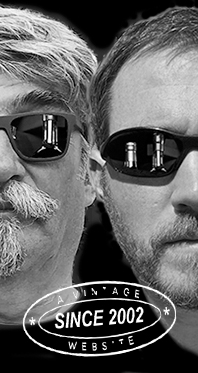 Home
Thousands of tastings,
all the music,
all the rambligs
and all the fun
(hopefully!)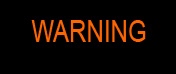 Whiskyfun.com
Guaranteed ad-free
copyright 2002-2017



As I said, as this is Sunday, and as we're always on the lookout for malternatives… Lets do that in no particular order if you don't mind, for more 'fun'…

Ryst-Dupeyron 20 yo 'XO' (40%, OB, Armagnac, +/-2015)


The house Ryst-Duperon in Condom in the Gers (yep) also used to distribute their own malts under the label 'Captain Burns', which are/were sourced from G&M's. This XO is said to be around 25 years of age actually, but it's not a 'cru', so probably a blend. Colour: dark amber, almost coffee. Nose: lovely old-school Armagnac, with prunes and chocolate, then coffee beans and touches of marmalade. And let's not forget the raisins, as well as the small camphory touches, verging on eucalyptus. An Armagnac that's totally, well, Armagnacqy. Mouth: indeed, this is a gritty and almost as tannic as some black tea that you forgot in the teapot last night. Plus chocolate, burnt cake, and indeed prunes, with an obvious rancio as well. It's very rancioty, I would say. Finish: long, very dry, and you cannot not think of an old oloroso. Comments: some very traditional Armagnac, with this earthy rusticity. Reminds me of my youth (which, in itself, is worth one or two extra-points, ha-ha).


SGP:361 - 82 points.

Armagnac 18 yo 'Brut de Fût Folle Blanche' (47%, OB, Florence Castarède, +/-2016)


So pure folle blanche, from owner Florence Castarède's own stash, I believe. Colour: amber. Nose: pretty perfect cake-y Armagnac, rather on black raisins than on prunes, with a big profile at first (brioche, brown sugar, sultanas) and more delicate floral tones in the back (wallflowers, dandelions, foccacia, orange blossom). Rather perfect and pretty traditional, in a good way. Mouth: it is a tad rustic, which is the whole point anyway (ground coffee, burnt wood), but there are also perfect citrusy notes, many kinds of oranges, and stunning notes of cigar tobacco. Wild black pu-erh tea. Perhaps a few roasted sesame seeds. Finish: long, appropriately gritty, rather on earl grey and an unexpected malty side. A partnership with Glenfarclas? Comments: perfect middle-aged Armagnac. Now go find this wee cuvee…


SGP:452 - 88 points.

Domaine de Charron 1987/2017 (46.6%, OB, Bas-Armagnac, cask #53)


This is full bacco, from one of my favourite little Armagnac houses. Own estate, naturally. Colour: coffee. Nose: first, the oak's about to take over. Second, it's beautiful oak, with just the right amounts of soft caraway-y spices and pine-y aromas (cough syrup, embrocations, pine liqueurs) mingling with the peaches, raisins, and prunes. Some rancio too, as well as some black moist pipe tobacco. Sort of evident, shall we say. Mouth: bingo, if you're not afraid of just a milligram of pencil shavings. It's getting very umami-esque, with some parsley, chicken soup, bone marrow, miso soup, then we have roasted chestnuts and pecans, more tobacco, Italian coffee (no politics), black chocolate, Maggi and lovage… Love it when they get meaty and vegetal like this. Finish: long, more on menthol and liquorice. The salted prunes are back in the aftertaste, though. Comments: pretty grand. Were I to do an ad for a 1950s magazine, I'd write 'Some Great Armagnac for All Generations'. Or something like that.


SGP:462 - 90 points.

Château du Tariquet 'Le Légendaire' (42%, OB, Bas-Armagnac, +/-2017)


The youngest component in here is 13. Tariquet is a fairly large house that did a fantastic coup a few years ago with a very successful little white wine that just any bobo in Paris was wanting to gulp down around 5 years ago. But they make Armagnac too. Colour: gold. Nose: it's rather fresh at first (dandelions, honey) but gets then pretty caramely. Milk chocolate, praline, butterscotch… And just a little hay and overripe apples. There's quite a lot of vanilla, just like there's a lot of vanilla in modern Scotch malt whisky. Mouth: indeed the oak feels, with some butter, vanilla, and something slightly sour. Sour oranges, for example. It's fair, but nothing to write home about. Struggling a lot after the Castarède and the Charron. Finish: medium, with notes of fermenting oranges and sour apples, plus coconut in the aftertaste. Coconut kills spirits, you know. Comments: really fair, but I think it may lack coherence and body.


SGP:531 - 77 points.

Château du Tariquet 8 yo (50.5%, OB, Bas-Armagnac, +/-2017)
This is 100% folle blanche, mind you! Actually, Tariquet are huge, I've just seen that they own 25 hectares of folle blanche! Colour: gold. Nose: could this really be the same house? Although quite modern, this is fuller, better chiselled, and certainly more precise as far as aromas are concerned. Macaroons, burnt wood, baguette, and butterscotch plus liquorice, with a wee feeling of young Balvenie, if you will. No bad news, I agree. With water: damp humus and mushrooms, always hits at WF Towers. Mouth (neat): we're clearly approaching whisky territories here. Perfect tangerines and vanilla fudge, plus gooseberries and acacia honey. Some American oak at play? Would that be legal in Armagnac? With water: do not add too much water, it makes it disjointed, but otherwise, the fruits are standing out. Apples, melons, apricots. Finish: medium, fruity, modern, well balanced. Comments: better without any water, in fact. Very well made modern Armagnac, did they hire Dr. Lumsden? One for whisky freaks for sure – and it's not expensive.


SGP:541 - 84 points.