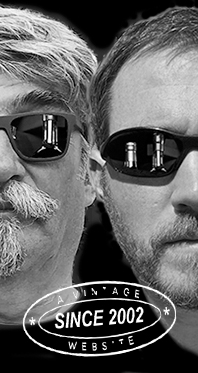 Home
Thousands of tastings,
all the music,
all the rambligs
and all the fun
(hopefully!)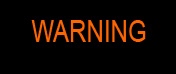 Whiskyfun.com
Guaranteed ad-free
copyright 2002-2017



Tormore vertically, part two

Well, rather horizontally, since we'll only have Tormores from one single vintage today. And that vintage would be…

Tormore 28 yo 1988/2016 (51.6%, Sansibar and S Spirit Shop, 228 bottles)


This bottling stems from Sansibar's Ming period ;-). Colour: gold. Nose: pretty hot after the very fruity 1990s yesterday, and rather meatier, with notes of charcoal, grilled steak, then tobacco, roasted chestnuts, Fanta… Really, Fanta. With water: some kind of soup, herbs, soy sprouts, braised chicory, zucchini, caramel… Mouth (neat): good fun here. On the one side, it's got this clean and zesty citrusy fruitiness, but on the other side, it's also got bouillony notes, some toffee, cigar tobacco, parsley, asparagus soup (with croutons)… How funny is that? With water: gets into line, but these notes of chicken and vegetable soup do remain there. Then oranges, apples, and papayas. Finish: rather long, rather meaty. Parsley and wine sauce in the aftertaste. Comments: not a very clean one this time, perhaps thanks to a 'funny' sherry cask. But we aren't against a little fun in our whiskies, are we.


SGP:451 - 84 points.

Tormore 27 yo 1988/2016 (51.6%, North Star Spirits, bourbon hogshead and Madeira, 200 bottles)


I'm not sure it says Madeira on the label, but it does on my official sample. Madeira? The plot thickens… Wasn't that Madeira as well in the Sansibar? That would explain a lot. Colour: gold. Nose: no, wait, this is much cleaner, fruitier, and Tormore-y. It doesn't display the incredible amount of citrusness that the younger ones had, but it does have grapefruits. Also nuts, a wee touch of sweet mustard, some dry pipe tobacco, and hints of peanut butter and pecan pie. With water: mud, humus, Italian porcinis in vinegar, Fanta… Mouth (neat): it's rather thick, it's got tobacco, spicy herbs (right, caraway), roasted honey sauce, toffee, and only then orange juice. Roasted cashew. With water: still quite meaty and spicy. Finish: rather long, with some leathery notes. Bitter oranges in the aftertaste. Comments: same ballpark. Not quite your clean and fruity Tormores…


SGP:451 - 84 points.

Tormore 28 yo 1988/2016 (50.4%, Antique Lions of Spirits, 254 bottles)


Another one from the 'homage to Moon Import' series. Colour: gold. Nose: a fruitier, cleaner one this time, with some barley water and some preserved fruit mix, plus a bonbony side. Wine gums, liquorice allsorts, Juicy fruit… It wears its age well, but this is no actress… With water: mead! Love mead in my whisky. Chop-chop, one more point! Mouth (neat): certainly excellent, very clean this time, but also pretty oily as far as both texture and flavours are concerned (sunflower oil). Touches of mangos, green apples, straw wine, grass, apple compote, puréed pears… With water: good greener fruits, rhubarb, kiwis… Finish: medium, rather on sour fruits, apples, lime, honeydew, mead indeed… Comments: I'm starting to wonder whether I didn't prefer the younger vintages. But this is extremely fine, for sure!


SGP:551 - 85 points.

Tormore 28 yo 1988/2016 (63.3%, The Single Malts of Scotland, barrel, cask #0602, 165 bottles)
Indeed, 2016 was the year of the 1988 Tormores… But 63.3% vol., really? Let's get ready… Colour: gold. Nose: Maggi, lovage, parsley, then barley syrup, banana and avocado smoothie, then white asparagus (even with global warming, they're not there yet, which is kind of reassuring), plus custard. With water: it got much gentler. Some custard, preserved fruit mix… Mouth (neat): sweet and fruity, that's all I'll say, because at 63.3% vol…. and since we've got a lost episode of Inspektor Derrick (I know, controversial character) on Channel 3 tonight, which I couldn't miss… With water: a plain and fruity natural Speysider. Very good, most certainly, just not totally mindboggling. Finish: medium, sweet, on apple compote and light honey, plus a touch of melon. More Williams pears in the aftertaste. Comments: very very good, just not totally memorable. A bit boring? Hell, no! Which distillery was it, by the way?


SGP:551 - 85 points.

Time to call this a tasting session, after eleven Tormores. Unless we find an older one in a drawer… You know, to give us perspective… Perhaps this?...

Tormore 17 yo 1985/2003 (43%, Krüger, Ship No. 1, 390 bottles)
Sorry, no picture for this very anecdotal Tormore that's been sitting there for ages. Colour: gold. Nose: this older one is very floral, you've got rosewater, then mango juice, 'ideas' of 1960s Laphroaig (passion fruit)… But it tends to fall apart, sadly. Shoe polish and cardboard. Mouth: it's a very fine drop… for three seconds. Loses steam after just, well, three seconds, a shame because the arrival all on mangos and waxes was pretty perfect. I guess reduction kind of murdered it. Finish: short, grassy. Indeed, a shame… Comments: I'm sure this was brilliant whisky… once upon a time…
SGP:441 - 75 points.