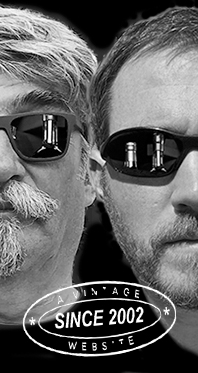 Home
Thousands of tastings,
all the music,
all the rambligs
and all the fun
(hopefully!)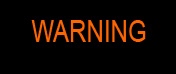 Whiskyfun.com
Guaranteed ad-free
copyright 2002-2017



More crazy notes from our whiskysexual correspondant in Scotland and our pals. Pure madness again, this seems to be getting out of control!

Angus's Corner
From our casual Scottish correspondent
and guest taster Angus MacRaild
Tuesday at Cadenhead
With my deepest apologies...

Bruichladdich 25 yo 1958/1984 (92 US proof, Cadenhead Dumpy)
Bruichladdich stopped peating their whisky in 1960 so this is one of only two known examples of Bruichladdich distilled when it was still producing a traditional, peated Islay malt. The other being another Cadenhead Dumpy. Some awed hush please... Colour: white wine. Nose: Sadly this is a fake. It has apparently been refilled with 1964 Bowmore. It possesses this same combination of exotic, pure, mineral-flecked tropical fruits and background wispy peat smoke. There's crushed sea shells, beach sand, limpets, dried seaweed, diluted petrol, aged ointments and delicate farmyard inflections. Wee hints of oily sheep wool, boiler smoke, light tarry notes, medical embrocations, gauze and graphite oil. Astonishing freshness, gentle medicine, oils, ripe fruits, lemon peel, melon, iodine... Gah! I'm getting lost in this aroma! This kind of pink sea salt and mineral salt mixture. Then plenty grapefruit, passion fruit and guava. Spectacular! Mouth: if you could distil pure minerals, bath salts and flints then drizzles them with tropical fruit syrups and jellies then you might alight on something like this. Plenty coastal notes, fresh seashore characteristics, menthol oils, petrol, old riesling, dried oregano and thyme, then something akin to orange oils and even - I'm almost sorry to say - some kumquat. Finish: long, getting ashier, drier, more mineral, more fragrantly smoky, more smouldering bracken, tar extract, sea water, lime juice, oyster sauce and even some kippery notes. Comments: Despite what I said about this alluding to 1960s Bowmores, the global character is really its own thing, which I find perhaps the most pleasing aspect. It has wee similarities here and there to Bowmores, Laphroaigs and even other Bruichladdichs but in the end, it emerges as its own style. The most thrilling thing of all though, is that it is genuinely brilliant whisky. Very fresh, pure, fruity, punchy, peaty and complex. We are all very happy.
SGP: 765 - 93 points.

Caperdonich-Glenlivet 12 yo 1965/1977 (80 proof, Cadenhead Dumpy)
Colour: deep gold. Nose: some rather strange notes of show polish, new leather and herb-infused olive oil to start. There's also some OBE mixed in with all that which re-enforces the impression of that old 'Cadenhead Dumpy' style. Aspects like metal polish, plum jam, fruit preserves, prunes, a touch of cow sheds and some background sootiness. Certainly improves with time to breathe and wake up a little bit. In time there's a nice, supple herbal quality, leathery notes, bovril, camphor and linseed oil. Mouth: nice texture. Very oily, syrupy and with some light cereals, soft green fruits, more linseed oil, candle wax, chopped dates, dried tarragon, mushroom powder and damp cellar earth. Finish: longish, rather sooty, metallic, earthy, mushroomy and oily. Comments: This one creates some disagreements between everyone about quality. It does indeed have some metallic and slightly OBE aspects, however, it does evolve rather beautifully given time and patience. Let's tread the tightrope between generosity and caution...


SGP: 461 - 85 points.

Convalmore-Glenlivet 16 yo 1962/1979 (80 proof, Cadenhead Dumpy)
Colour: light gold. Nose: sooty waxes, white pepper, flowers, medical embrocations, metal polish, cough medicines, lemon rind and delicate mustard seed notes. Polished, gently waxy, light stone fruits and extremely attractive. A rather textbook example of old style highland malt whisky. Mouth: herbal liqueurs, waxes, citrus jellies, dried mint, tiger balm and mineral oils. There's some sooty malt in the background but this is largely about the waxes, oily textures, gentle citrus qualities and this coal hearth sootiness that seems to pervade everything. Finish: long, drying, dusty malt bins, lemon skins, olive oil and camphor. Comments: Another superb old Dumpy and another superb old Convalmore. What's not to love?


SGP: 572 - 90 points.

St. Magdalene 20 yo 1964/1984 (46%, Cadenhead Dumpy)
Colour: light gold. Nose: fantastic richness. Oily, salty butter, many waxes, herbs, resins, soot and after a short while many, many subtle fruits. Lots of white stone fruits, citrus peels, crystallised fruits, mineral oils and many various dried herbs. Some black pepper, green tea, greenhouses, eucalyptus oils, menthol tobacco and dried wildflowers. Extremely beautiful! Mouth: minty, leafy, earthy, sooty, mushroomy, full of herbal oils, citrus peels with their pith, resins, ointments, precious hardwood extracts, dried thyme. There's touches of cornflour as well, melon, dried guava, lamp oil, hessian sack cloth, waxed canvas and tea tree oils. Finish: long, drying, salty, leathery, waxy and full of grassy olive oil, marjoram, top notch grappa and pink grapefruit. Comments: A sublime old St Magdalene. Yet another example from this sadly lost distillery which really feels more like an old school highland make than a lowlander in the traditional sense. The definition of poise, balance, elegance and length.


SGP: 561 - 93 points.

Glen Grant-Glenlivet 21 yo 1957/1978 (80 proof, Cadenhead Dumpy)
Colour: white wine. Nose: big, punchy, mineral, chiselled and with these light, fruit-accented waxes. Some medical tinctures, very soft heather honey notes, cloves, crisp cereals, lime zest and hessian. There's some very delicate farmy notes as well, hints of hay loft, sheep wool and old workshops. Some salty lemons, almond oil and engine oil. Wonderful and abundant freshness, precision and purity. Mouth: many bready notes, spices, yeasty aspects, citrus-infused waxes, dried herbs, lambic ales, rye spice, pine cones, toasted sunflower seeds and caraway. Superb, bright, fruity and waxy precision. A total glory of a dram! Finish: long, lemony, yeasty, bready, floral and full of light citrus and white fruits. Some ink, chalk and lime zest. Comments: Superb old school Glen Grant. What a brilliant distillate.


SGP: 661 - 93 points.

Highland Park St Magnus Label (circa mid-1970s)


A very strange, rare and obscure bottling that no one seems to know much about. From appearances it looks to be a semi-official licensed bottling of Highland Park in the Cadenhead livery. There's no info on strength, vintage, age, bottling date or much of anything at all beyond a rather beautiful St Magnus label on the old Cadenhead dumpy bottle. Let's try it... Colour: deep amber. Nose: Oooft! Stewed prunes, salty old sherry, heathery peat, salted butterscotch, walnut oils, game meats, stewed fruits and wet sods of earth. Reminiscent of many of these old official sherried HPs from the 50s-70s. Salted mixes nuts, dunnage, soy sauce, sultanas soaked in cognac and a little fatty trace of peat. Mouth: big, dry, earthy sherry. Masses of coffee, bitter chocolate, dark fruits, cocoa, dried herbs, mushroom powder, smoked game meats, black truffle oil, mint tea and things like red liquorice, old leather and mutton. Pretty epic! It's straightforward but clean, potent and displaying a totally superb sherry characteristic. Although, what I love most is that the HP personality also remains undimmed. Finish: long, earthy, nutty, salty, sherryish, lots of dark fruits, old sweet wines that start to become dry and leathery, meaty and mineral qualities. Comments: undoubtedly some wonderful old HP. I wish I knew more about the story behind this crazy old bottle...


SGP: 672 - 92 points.

Highland Park 21yo (80 proof, Cadenhead Dumpy, Mario Rossi import, bottled circa late 1970s)


This is most likely a 1956 or 1957 HP as Cadenhead bottled a few from those vintages also. Colour: deep gold. Nose: another level of textural, fatty, peat-infused waxiness. Sublime herbal liqueurs, menthol, minerals, beach pebbles, fruit extracts, citrus oils, medicines. A style of whisky that is utterly disappeared from contemporary bottlings. Poetic stuff! Mouth: stunning! A myriad amount of herbs, ointments, peats, waxes, oils, earthy notes, soots, roasted nuts, cured meats, various fruit oils, wood extracts, wormwood, tar, minerals, dark fruits. It's hard to pinpoint specific things as it keeps evolving and changing so much. Please call the anti-maltoporn brigade immediately. Finish: outrageously long, rich, herbal, waxy; the character of herbal, earthy Orcadian peat which is just so distinctive, evocative and utterly sublime. What's so wonderful is that it gives you such a sense of place, this kind of combination of aromas and flavours really only seems to exist in these old Highland Parks. Specifically the pre-1960s ones. Comments: What's to say about such a thing? A liquid poem. Also, the peat was utterly sensational.


SGP: 773 - 95 points.

Oban 21 yo 1963/1984 (46%, Cadenhead dumpy)


Colour: gold. Nose: metal polish, soot, salted almonds, hessian, fruit stones, soft waxes, white mushrooms, gooseberry, lime jelly and many background, rising salty and coastal aspects. Gets fresher and more citrusy with time. Wee tertiary notes such as old tool boxes, engine grease, carbon paper, hay loft, wax paper and mirabelle eau de vie. Lovely! Mouth: superbly fatty and salty. Lots of salty peanuts and cashews, lemon jelly, quince paste, rosewater, some very subtle mango notes and hints of bay leaf, stock, sack cloth and lamp oil. Finish: medium-long. Rather waxy, dry, mineral and towards white flowers, beach pebbles and stone fruits. Comments: Excellent old Oban, a tad on the soft side at times but it compensates with excellent complexity and subtlety.


SGP: 472 - 91 points.

Bowmore 16 yo (46%, Cadenhead Dumpy, Mario Rossi import, -/+ 1985)


Colour: white wine. Nose: Simcoe hops, fresh grapefruit, bath salts, preserved lemons, Um Bongo mixed with brine, passion fruit juice, mango chunks, newspaper ashes, mercurochrome and other medical tinctures. Unbridled coastal freshness, excessive tropical fruits, a grassy mix of nettle leaf, olive oil and New Zealand Sauvignon. We are encroaching upon anti-maltoporn brigade territory. Mouth: as my friend Jonny says on these occasions, "Fuck my arse!" A majestic mix of sea water, raw lemon juice, lime oils, crushed sea salt, kippery smoke, more fruit-infused brine, camphor, children's sweetened cough syrup and smouldering peat embers. A touch of bready sourdough starter, lemon sherbet, lapsang souchong, gravadlax and green peppercorns in brine. Finish: Long, warming, full of intensely hoppy IPA, lemon peel, dried mango, pineapple syrup and sultanas, peat smoke and iodine. Comments: Outrageously delicious old Bowmore. Pure 60s style and devastatingly, almost upsettingly drinkable. Only a sight shred of ashiness in the finish prevents me from going higher.


SGP: 864 - 93 points.

Laphroaig 13 yo 1967/1980 (46%, Cadenhead Dumpy, Sherry Wood)


Probably no need to remind everyone that the stocks for this bottling were the sibling casks that were used for a later 15 year old example and the legendary 67 Samaroli Laphroaig as well. Expectations are pretty high... Colour: light amber. Nose: an outrageously fat and greasy coastal profile. A whole fishing harbour full of smoked mussles, capers, black olives, anchovies, sardines and tar all mixed up with brine, sea water, lemon juice, peat-infused waxes and many tertiary aspects such salty raisins, old leathery sweet wines, menthol tobacco ashes, preserved lemons, boiler smoke, coal hearths and a stray hospital spilling frothy medicines everywhere. Antiseptic mixed with black olive tapenade, new leather shoes, iodine tabs, TCP, old school cough syrup and a kind of grizzle, raw, metallic peat smoke. As you may have guessed, we have long since passed the point of calling the anti-maltoporn brigade. There are so many stunning and complex little characteristics in this whisky that we should really just declare it an aromatic masterpiece and move on to the palate... Mouth: tar matured in a rum barrel, blood orange pith, greasy smoke, boilers, car engines, silage, fermenting hay and lemons, salt-cured meats and notes of frying bacon smoked mead. This is grizzly, fatty, greasy, huge and also complex. The kind of whisky that commands your attention and kind of controls you. There's a salty, dry old Madeira note, some kippers, some fishing nets, medicines and over time there's also these deep, crystalised and dried tropical fruit notes. A kind of fruit mix with nuts, salt and various oily medicines. Yet again, this is the kind of taste you could wax lyrical about all night long. No wonder these 67 Laphroaigs have such a ridiculous reputation. Finish: endless, leathery, meaty, fatty, greasy peats, salty lemons, dried herbs, liqueurs, fruit syrups, wood extracts, gloopy medicines and some rather lean and chiselled minerals. And yet, ultimately, also harmonious and balanced. Utterly stunning! Comments: In this day and age it feels somewhat embarrassing to write such a tasting note given how scarce and generally unobtainable this sort of bottling is, however, I also feel it would be disingenuous to not record praise where it's due. And it is certainly due here. A truly thrilling and also remarkably different whisky. I'd also add that it diverges somewhat from the 15yo version and the Samaroli in quite a distinctive fashion - these leathery, salty, farmyard and fishing port notes are just blinding. Whisky for the ages.


SGP: 797 - 97 points.