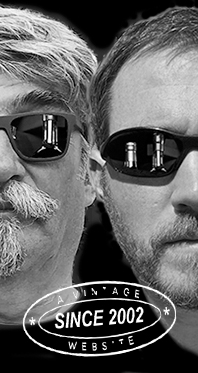 Home
Thousands of tastings,
all the music,
all the rambligs
and all the fun
(hopefully!)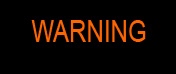 Whiskyfun.com
Guaranteed ad-free
copyright 2002-2017



Two AnCnoc and one Knockdhu

Indeed, that's the same distillery. As can be seen elsewhere, the owners tend to hide the ages of their young whiskies, while the independent bottlers do not, which gives them a great advantage in my book. Now, I never take those things into consideration when tasting and scoring my whiskies…

AnCnoc 'Barrow' (46%, OB, +/-2017)
In the same series as all the other 'devices' NAS bottlings, rutter, flaughter, cutter, stack, tushkar… All pretty good except when a tad too rough, thanks to some unmentionably young age? Oh and at least, we all know what a barrow is! Colour: very pale white wine. Nose: very young fresh peater, millimetric, clean, barley-y, with some green grass smoke and touches of lemon. It's not that there's anything singular here, but the combo sure works. Much pleasing. Mouth: good, sweet and peppery at first, then almost chilli-driven for a few seconds, then much more on cough syrups. Eucalyptus, lemon juice, menthol, mouthwash… Finish: rather long, with a few green tannins (which we hadn't expected given the extremely light colour), and this feeling of smoked lime juice, also common elsewhere. Cloves and nutmeg in the aftertaste. Comments: a rather greener, almost cardamom-y kind of peated AnCnoc.


SGP:455 - 83 points.

AnCnoc 'Peatheart' (46%, OB, +/-2017)


Not to be mistaken for the 'Peatlands' expression. That's the problem with all these names instead of ages, it all tends to become rather hazy after the first few. This one's heavily peated (40ppm in the malted barley). Colour: white wine. Nose: indeed it seems to be smokier, more porridge-y, more farmyardy, as well as more lemony. Gets then very mentholy, almost chartreuse-y, which is very nice in my book. Pine resin, genepy, absinth, verbena… Love this style. Mouth: feels very young, and perhaps a tad thin this time, despite the thick layer of peat smoke. A lot of lemon, green pepper, ashes… The spirit itself tends to shy away, quite bizarrely, leaving a feeling of having just eaten some green pepper. Finish: medium, green, peppery. Comments: could be a lack of integration (so cask time). Who knows… (well the owners do). Doesn't feel three times peatier than the rather lovely barrow, which I liked better.


SGP:365 - 79 points.

Knockdhu 11 yo 2006/2018 (54.7%, Cadenhead, Small Batch, hogshead, 792 bottles)
This from three hogsheads. In general, I find that's the perfect set-up, unless the three casks are exactly the same that is. Colour: white wine. Nose: this is traditional Knockdhu/AnCnoc, without peat, and with rather a lot of flints, gravel, crushed leaves (including green tea), and grapefruit skin. You got it, it's a bit austere… With water: touches of bonbons, other than that same very flinty profile. Raw malt and chalk. Mouth (neat): very good, very malty, very 'old-skool'. A fat mouth feel, some chalk, some paraffin, some bitter lemon (even bitterer than regular lemons), some oatcakes perhaps… With water: swims greatly, like they do at the Football World Cup in Russia these days… No, wait, those don't swim, they just dive. Anyway, a great young, bodyful Knockdhu. Do you say 'bodyful'? Well I'll shamelessly do that from now on. Finish: long, even chalkier, verging on ashes. Comments: always a pleasure to stumble upon such a flavourful little whisky that could have gone unnoticed.


SGP:551 - 87 points.