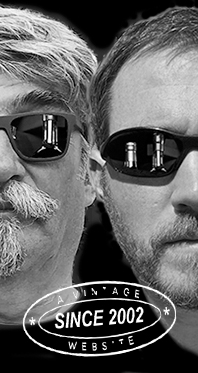 Home
Thousands of tastings,
all the music,
all the rambligs
and all the fun
(hopefully!)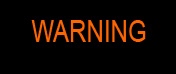 Whiskyfun.com
Guaranteed ad-free
copyright 2002-2017



Sadly, it looks like the source of indie Dalmores is exhausted, as we haven't got any left in WF's sample library. Maybe it's us, not having been careful enough. Anyway, there's a newish official NAS+Port version ('arf) but let's start this with a newer well-known 12, which we follow almost every year.

Dalmore 12 yo (40%, OB, +/-2018)


I liked the 12 last year (WF 81). I usually find Dalmore's distillate sumptuous, it's just that it's sometimes buried under tons of… ach, how shall we put this… under some thick stuff, shall we say. Colour: gold. Nose: caramel, chestnut purée, fudge, raisins, a wee touch of eucalyptus, roasted peanuts, gingerbread, nonnettes (that's a wonderful specialty, it's some kind of glazed gingerbread filled with honeyed marmalade). Mouth: I'll tell you what, I really enjoy this, and they may well have further improved the recipe. Honey cake, chocolate, Cointreau, orange jam (not quite marmalade), Ovaltine, cinnamon rolls, brownies… What's really striking is that it never feels weak or even lightish, despite the low strength. Finish: medium, very chocolaty. Wonderful nutty dryness that, indeed, hints at proper oloroso. Comments: up three points within one year, there! Never underestimate Dalmore, just avoid about their hyper-hyperbolic marketing flannel. It is a great whisky.


SGP:551 - 84 points.

Dalmore 'Port Wood Reserve' (46.5%, OB, +/-2018)


I know, that's scary. No age and a finishing in red wine… Because as you know, sherry's white while Port, unless white, is red (well said, S., top form I see!) But you never know… Colour: golden with apricoty hues (trying my best). Nose: used matches and brake pads after the Nürburgring, as I sometimes say. Earth, mud, black currants, leather, green peppercorns, cloves, big black currants (Smyrna). Warm praline and caramel and toffee. Actually, it's okay, but way behind the 12 at this poiunt. Mouth: I don't know. Liquorice, cardboard, cloves, burnt rosemary, bitter chocolate, and a wee bit of brined anchovy. More burnt matches as well, more bitter chocolate… What's nicer is that there aren't any big notes red wine. Love red wine, but not in my whisky. Finish: a bit vague and loose. Caramel, chocolate and raspberry liqueur. The matches are still there. Comments: not 'bad', of course, but let's pass on this one, if you don't mind. A bottle of 12 over a case of this anytime.


SGP:361 - 77 points.

As I said, no indie in sight, sob sob sob… I'll also add that my relatively low score for the little Port Wood has nothing to do with the news of owners Whyte & Mackay's very recent, and pretty ungracious move at Invergordon Distillery. The rather sad story's there.