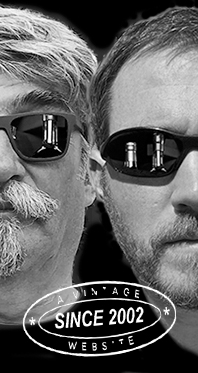 Home
Thousands of tastings,
all the music,
all the rambligs
and all the fun
(hopefully!)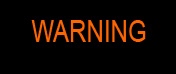 Whiskyfun.com
Guaranteed ad-free
copyright 2002-2017



Or four or five, let's see what happens. Probably the most famous single malt in the world. Don't you agree? Or is it Glenfiddich? We'll start this with the oldest, since it's also the lightest as far as %ABVs are concerned…

Glenlivet (Minmore) 20 yo 1996 (46.4%, Cadenhead, Warehouse Tasting, 2017)


Indeed the name 'Minmore' that Cadenhead are using refers to the farm where Captain George Smith used to live before the transfer of the Distillery to that location in 1858. Colour: pale gold. Nose: much greasier and grassier than your 'average' Glenlivet, more on paraffin, sunflower oil, linseed, fruit stems and peels, wet raw wool, etcetera. Whiffs of new bandages in the background, as well as, perhaps, a little olive soap. Really not your 'average' Genlivet. Mouth: this is rather incredible, things getting pretty different now, that is to say much fruitier, rather on all things apples. Compote, cakes, pies, cider, calvados… etcetera. Actually, a kind of grassy greenness remains. Finish: long, waxy and grassy. Grapeseed oil, a touch of grapefruit in the aftertaste. Comments: so a rather raw Glenlivet, quite the opposite of an easy, gentle Speysider.


SGP:361 - 84 points.

Glenlivet 15 yo 2002/2018 (58.4%, Gordon & MacPhail, Connoisseurs Choice, First Fill Bourbon Barrel, cask #800772, 200 bottles)
Colour: straw. Nose: not dissimilar, that is to say pretty grassy, but this time you're also experiencing fresh butter and vanilla from the first fill barrel. There's also some honey (nose various honeys, that's always very pleasant), agave syrup, and some hay and chamomile. With water: a little chalk and earth are getting in on the act. Mouth (neat): very fruity this time, around fresh orchard fruits, icing sugar, pears, greengages, green apples, then candied angelica… With water: western summer fruits going bananas (so to speak). Various apples, including very sweet ones, as well as green and Provence melons. That's always pretty perfect. Finish: medium, superbly fruity. Comments: I was about to use the word 'natural'. So some excellent, rather pristine middle-aged Glenlivet au naturel.


SGP:551 - 88 points.

Glenlivet 13 yo 1982/1995 (59%, Glenscoma, Port wood)
Scoma are pioneers as far as malt whisky's concerned in Germany. They sometimes used to add their own labels to indie bottlings, as the Italians used to do (Sestante et all). Colour: gold. Nose: this one's rather leafier, while the Port remains extremely discreet, which fact won't deplore here. Very nice touches of lovage, parsley, chives, tobacco, fresh walnuts… It's almost as if that Port was actually fino sherry. With water: some wee hints of rubber that will need quite some time to go away. Mouth (neat): it's good, rather on rosehip tea this time (Port indeed?) as well as pepper, including Szechuan. Otherwise, apples. With water: candy sugar, candied fruits, maple syrup, a touch of marzipan, barley water, Cointreau. Finish: rather long, a tad on mulled wine. Cinnamon, star anise and such. After all, Christmas is coming. Comments: yep. Now go find a bottle.


SGP:461 - 85 points.

Glenlivet 11 yo 2007/2018 (67%, Signatory Vintage, for Fisser, Italian Cars Series, first fill sherry hogshead, cask #900201)


Gilles Villeneuve's Ferrari on the label; let's see if this is fast whisky, while remembering that Signatory always had some superb sherried 'livets. Colour: amber. Nose: well, at 67% vol., I suppose earlier F1s could have used this as petrol, but the sherry might have clogged up the carburettors. A lot of speculoos and pumpernickel here, morello cherries and guignolet, cherry-flavoured pipe tobacco, and just raspberry jam. But it's very strong… With water: tobacco, new leather, horse saddle, chery liqueur. Right, that's guignolet indeed. Mouth (neat): huge, reminiscent of some Kavalans, if I may (Scotland, don't shoot!) Gingerbread, chestnut honey, Cherry Heering, pink pepper again… But, cough, it's strong, cough… With water: right. With more water: a big, fattish sweet cherry-like sherry. A rare case of rhyming alliterations being not purely superfluous (oh-my-God). Finish: long, rounded, sweet, syrupy. The fact is, I love my cherries. Comments: a bit bombastic and yet pretty elegant. Proper good PX, I'd suppose.


SGP:751 - 89 points.

And a very prestigious last minute entry…

Glenlivet 64 yo 1954/2018 (41%, Gordon & MacPhail, Private Collection, refill sherry butt, 222 bottles)


Indeed this very rare old one is brand new and, just like the fantastic Caol Ila we had yesterday, comes in a rather wonderful decanter that's really not as kitsch as other extravaganzas that may be encountered elsewhere in Scotland (never forget your sunglasses). I'd add that we have good hopes here, despite the low strength, as I fondly remember a 1954/2010 from the previous inception of G&M's Private Collection (WF 91). Colour: only pale gold, which is quite astonishing. Nose: bingo, honeys and menthol-driven herbs and teas. A perfect combo when balance is right! Smaller elements here would gather pine resins, pollens and beeswax, sesame oil, dried figs, a wee touch of amaretto, and an old empty cigar box. Lovely, but at 41% vol., it's the palate that'll play the justice of the peace (so to speak). Of course, no water to be added here. Mouth: bingo again, no excessive old black tea (from an old teapot), no greenish tannins, and no bone-dry black chocolate, rather an arrival on marmalade and roasted coffee beans, then cassata, kougelhopf ice-cream, glazed chestnuts and good old rhum agricole. Some pecan pie too, and never a single weakness despite the low strength. Finish: the resins and the marmalade are back, with a little liquorice and black chocolate. A fresh, slightly mentholy aftertaste. Comments: let's say it, with old whiskies when you find this much menthol and resins in any nose, that's usually bad news w.r.t. the palate that'll often have become too drying. Not the case at all here, this old baby still has the fire.


SGP:561 - 90 points.