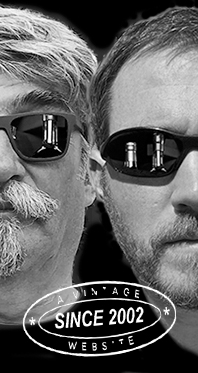 Home
Thousands of tastings,
all the music,
all the rambligs
and all the fun
(hopefully!)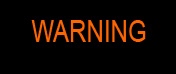 Whiskyfun.com
Guaranteed ad-free
copyright 2002-2017



| | |
| --- | --- |
| As I always say, Cognac can be fantastic, provided you focus on small houses that produce it as anyone should, that is to say with very little to no obscuration and if possible, no boisé, and even better although not mandatory, with grapes and wines from their own vineyards. Oh and at higher strengths, not saying that we need 50% vol. plus, but 40% are now really passé, unless those are natural 40%, but that's very rare. So, let's see what we have today… | Typical still house, here without wine heaters |

Prisset 'XO' (40%, OB, Petite Fine Champagne, +/-2015)
This is own estate Cognac, said to be between 30 and 40 years of age. I believe 'Petite Fine Champagne' means exactly the same thing as 'Petite Champagne', while 'Fine Champagne' alone indicates a blend of Petite and Grande Champagne, with a minimum of 50% Grande Champagne. Confused? Let's have Cognac! Colour: orange-y gold, never too good (the colour of many Scotch blends). Nose: rather light, but pleasantly raisiny, with grassy touches in the background, apple peelings, a little bit of praline, white peaches, a touch of fudge… It's really very soft and gentle. A little mint as well in the background, which usually comes with older age. Mouth: extremely soft. Apple pie, hints of walnuts, raisins and chocolate, a touch of blood orange that lifts it a bit… But it tends to lose steam. Finish: short, with a hint of café latte and triple-sec. Comments: not enough oomph for me, which makes it a little disjointed. Other than that, the juice is fine, I think.


SGP:440 - 76 points.

Let's try a bigger house…

Hine 'Antique XO Premier Cru' (40%, OB, Grande Champagne, +/-2017)


Said to be more than 10 years of age, which isn't much, is it? The 40% sound pretty bad given that this is meant to be a prestige bottling, let's see… Colour: gold. Nose: fruitier than the Prisset, and younger for sure. But not sure that's a flaw in this context, I do enjoy this honeyed and fruity freshness. Grapes and heather honey, ripe Provence melons, juicy sultanas, some fresh liquorice, a touch of chestnut honey, some flowers (broom, perhaps, dandelions)… Very pleasant nose. Mouth: pretty focused on liquorice at first, gets then more almondy, with also a little tobacco, stewed pineapples and peaches, and a feeling of cedar wood. Oranges. Tends to become a little flattish and cardboardy/oaky, and that is the low strength. Finish: short, almost abrupt. Oak in the aftertaste. Comments: a missed opportunity (but then again, who am I?)


SGP:541 - 78 points.

Jean Fillioux 'XO Grande Réserve' (44%, OB, Grande Champagne, +/-2018)


Own-estate Cognac house Jean Fillioux had a wonderful single cask for Holland last year (WF 85). Colour: gold. Nose: it's amazing to realise that only 4 extra-% are adding so much depth and presence to an aged spirit. In this very case, peaches and melons are much more vivid, and so are flowers (honeysuckle, lilies) and soft herbal spices, cardamom, dill, even chive, oxalis… A rather wonderful earthiness too. Mouth: sure it is a tad rougher than the others, but I'd say that's the whole point. Oranges, vanilla, raisins, a touch of muscat, tangerines… All works well in sync here, with a perfect mouth feel, even if it's probably not extremely complex. Finish: long, orange-y, without any flabbiness. Some cinnamon in the aftertaste, classic. Comments: much to my liking, it's a relatively easy, well-built everyday Cognac with perfect presence, I would say.


SGP:551 - 84 points.

Jean Fillioux 'N°1' (46%, OB, Grande Champagne, +/-2018)


This one is said to be sixty years of age, depending on the sources. Colour: deep gold. Nose: oh! Now we're really talking, with quinces, citrons, fennel seeds, marmalade, lime blossom, orange blossom, spearmint, liquorice wood, wormwood, woodruff… All those tiny herbs and plants do really make it complex and just pretty sublime. With Cognac, age does matter, if I may… Mouth: love this. It's pretty unpolished, even a tad rough, but that's an asset here. Perfect liquorice plus orange combo at first, beeswax, then touches of cider, cardamom, blackcurrants, pomegranates… I'm even finding a little cinchona (Apérol, just ten times nicer). Finish: long, a tad rough (again, an asset in this context), with a little orange-flavoured fudge. Perhaps. Comments: totally high class. Not sure it is true that this is 60yo juice, but anyway, quality's really very high.


SGP:561 - 88 points.

Vallein Tercinier 27 yo 'Lot 90' (49.7%, Maltbarn, Grande Champagne, 2018)


I find it cool that the excellent Maltbarn would delve into Cognac. Now we can't claim they didn't choose their source wisely, can we… Colour: gold. Nose: Vallein Tercinier are making Cognacs that appeal to malt lovers, and this is another example why, with these perfect notes of natural vanilla, this melon jam, the quinces and apricots, the whiffs of chocolate mint (ever nosed that?), this panettone, orange blossom water, beeswax, even pollen, orange cake… Mouth: perfect. Candied citrus, whisky-y touches of mangos, a little peppermint, a drop of lavender honey (from Valensole, naturally), some candied angelica, perhaps even a slice of fresh rhubarb… Finish: pretty long, with a little vanilla and a little tea. I told you, it's slightly whisky-y. All for the better. Comments: I'll keep looking for flaws. See you next year…


SGP:651 - 91 points.