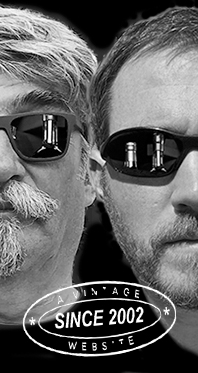 Home
Thousands of tastings,
all the music,
all the rambligs
and all the fun
(hopefully!)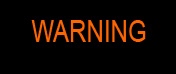 Whiskyfun.com
Guaranteed ad-free
copyright 2002-2017



Very good blended malts, randomly

New ones and ones that may not be that new, as they come out of the boxes and the shelves. Let's see what we'll find…

Nectar Grove (46%, Wemyss Malts, blended malt, 9000 bottles, 2018)


This one's brand new at time of writing, and has been finished in Madeira casks. Let's try to find out if those were sweet or dry Madeiras… Colour: straw. Nose: porridge, dough, fresh baguette, then dandelions and chamomile tea, then williams pears and white chocolate. I don't find any obvious notes of Madeira 'as such', but indeed there's also a little tobacco somewhere in the background. Mouth: sweet! So it was probably sweet Madeira, and you would find some melon syrup, Spanish apple liqueurs, tinned pineapples, and simply quite a lot of barley sugar. Demerara sugar. Feels a bit beefed-up but the feeling isn't actually unpleasant. Tiny-grain muscat. Finish: medium, with rather preserved pears. Comments: the sweetness feels a bit 'pushed' but this is not quite as stuffy as some of the heavily PX-ed malts. A very fine blended malt in an unusual style.


SGP:641 - 82 points.

Fine Blended Malt Whisky 24 yo 1993/2018 (54.3%, Whisky-Fässle, sherry hogshead)


Watch it, some 'blended malts' could actually be teaspooned malts, so virtually singles. Single in the bottle, blended on the papers. Colour: gold. Nose: a rather leafy and tobacco-y sherriness, with some dried beef, jerky, sweeter bouillon, black Demerara, and then menthol and bitter chocolate. A bold style that's very sexy, provided the palate doesn't get too awry, we'll see… With water: mud, earth and chocolate. Mouth (neat): old Armagnac at cask strength. Prunes, English brown sauce, perhaps Marmite (apologies), and a large bag of big black raisins dipped into chocolate. With water: sweeter. Banyuls, Rivesaltes, Tokaji, Moscatel and all that, but without any excesses. Finish: long, with rather more fresh fruit, which is good. Oranges and cranberries, perhaps. Comments: excellent. We've known similar very good sherried malts that were coming from Ballindalloch.


SGP:561 - 86 points.

Cadenhead Creations 26 yo 1991/2018 (43.8%, Cadenhead, vatted malt, bourbon hogshead, 288 bottles)


Indeed those very engaging rebels in Campbeltown are calling this a vatted (instead of blended) malt. Just for fun, I suppose. It shelters Glenlivet, Bruichladdich, Glen Grant, Aultmore, Tamdhu, Strathisla and Braeval. Colour: gold. Nose: very nice, waxy, barley-y, cake-y, exactly what you'd expect from a middle-aged unpeated blended malt. Apple cake and just a whiff of menthol, as well as, perhaps, a touch of camphor. Mouth: excellent composition, with some kick, green tea, fresh mint, apples and pears, white cherries, marzipan, oranges, barley, cereal bars, butterscotch… Finish: medium, rather bright, with a wee waxy earthiness that goes extremely well with these fruits. They almost managed to recreate Pulteney! Comments: very well done indeed, with a style that's exactly the opposite of that of the little cask (the Fässle)


SGP:551 - 86 points.

Vega 40 yo 1977/2018 (48.1%, North Star Spirits, blended malt, 400 bottles, 2018)


There was a 23 yo Vega last year and it was just excellent (WF 87). Colour: amber. Nose: doesn't feel very 'blended', and does feel very classically sherried, without excesses, with a perfect chocolate-iness, some cigars, a touch of hessian, some blackcurrants, some old oloroso, a little earth, whiffs of clean old wine barrel, and a handful of wild mushrooms. Proper raw chocolate beans, torrefaction, roasted coffee… Everything's just impeccable. Mouth: it's the freshness that's pretty impressive, the fruits (freshly squeezed orange juice with cloves), and the light chocolate/coffee/clove combo. Gets then more oloroso-y, darker, with more bitter chocolate and 'crunching coffee beans'. Mexican mole sauce. Body and strength are just perfect. Finish: medium, on oranges and chocolate. Jaffa cake, orangette, Demerara sugar. A touch of beef bouillon and black tobacco (Gauloise) in the aftertaste, plus mushrooms, penny buns, shitake… Comments: did you notice that we haven't used the word 'oak'? Not even once?


SGP:461 - 90 points.

Good, a little NAS peat to clean everything up…

Big Peat 'London Edition' (48%, Douglas Laing, blended malt, 2017)


Why not. We're expecting a Turckheim edition soon. This series is highly successful anyway, but I'm not sure they're still adding drops of Port Ellen to it, are they? Colour: white wine. Nose: lemon, pears, smoke, cider apples, smoked barley, a drop of fish oil. Very simple, very nice. Mouth: ashes and apples, salty seashells, brown bread, Pilsen Urquell, lemons. Extremely simple, millimetric, almost constructivist. No, complexity is not always obligatory. Finish: rather long, ashy, smoky, simple, greener. Saltier and then sweeter aftertaste. Comments: that was quick and short. These blended malts are kind of 'evident', you just cannot be against them. Palate is clean now, session is over, we can have our asparagus with mayonnaise and a good glass of riesling from my village. While expecting for an Ulan-Bator edition of Big Peat, I say bye-bye.


SGP:457 - 86 points.