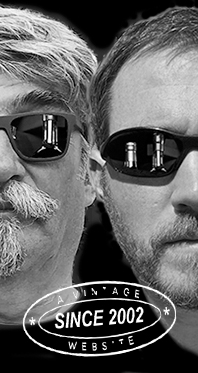 Home
Thousands of tastings,
all the music,
all the rambligs
and all the fun
(hopefully!)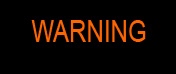 Whiskyfun.com
Guaranteed ad-free
copyright 2002-2017



It's just that we haven't been tasting any Laph' since a good few weeks. Please help me to remember that I need to try a recent batch of the regular 10 before I forget… But that won't happen today, I'm afraid (or not)…

Laphroaig 19 yo 1996/2016 (53.3%, Douglas Laing, Old Particular, Taiwan, refill hogshead, cask #DL10720)


Colour: dark amber. Nose: the cask has been very active but Laphroaig's big spirit, so they do tango here. Earth, lapsang souchong, caraway, pickled capers, acidic coffee, black olives, sauerkraut, dried kelp on a beach (on Islay, of course), a touch of acetone… Wasn't it a sherry hogshead? With water: it's a pipe burning and a huge bag of old walnuts. No sherry, really? Mouth (neat): rather huge, but well balanced. Heavy whisky, full of tobacco, tapenade, tar, liquorice, bitter oranges, walnut wine, and above all, really a lot of ashes. Crunching coal! With water: perfect bitter herbs chiming in, more walnuts, soy sauce, more lapsang souchong, and just a wee bit of yuzu to kind of lift it. Hugely ashy. Finish: extremely long (we used to write 'as a Fidel speech' when he was still alive), extremely ashy. That feeling of having eaten the ashtray. Comments: extreme stuff, some would call it pachydermic, in truth. Others would say it's not for the faint-hearted. I say…


SGP:378 - 85 points.

Hope #2 will be better civilised…

Laphroaig 25 yo (54.2%, OB, selected by Allen Chen, cask #5124, 2017)


Lovely, really lovely, now they tell you that this single cask #5124 was stored in warehouse #07, stow #331, level #001… but they wouldn't tell you about the vintage, how funny is that? Unless I've missed something… Now it's most possibly a 1991 or a 1992 (well I've heard it was a 1992)… Good vintages. Colour: gold. Nose: oh yes, obviously. Sunflower and argan oils, marzipan, bandages, whelks, carbon paper, rubbed grapefruit skin, almond milk, ink, cigarette ash… This is classic Laphroaig, and greatest of news the oak has been kept at bay. We don't need ketchup. With water: hurray! Please call the anti-maltoporn brigade! Totally well chiselled, delicate, yet very 'there', and somewhat 1960s-y. Mouth (neat): luminous, tropical, with passion fruits, lemons, kippers, ashes, liquorice, peppermint, camphor, creosote… In short a Botticelli after a Jeff Koons. Exaggerating a bit, I agree. With water: there, inked and marzipaned (oh, no!) mangos. Just, should you ever come across this very rare bottle, please don't add too much water, that may kill it. A bit. Finish: long, concise and precise. Some great smoked Pouilly-Fumé. Yep, there's some limestone and flints. Comments: simply the light after the dark. There's something Faustian to this little session… To think that we had thought they had broken the mould…


SGP:467 - 92 points.

Perhaps a last one from the old boxes… (stuff that we didn't try when they came out, for any bad reasons…)

Laphroaig 17 yo 1987/2005 (51.9%, Monnier Trading, Switzerland, sherry, 271 bottles)
I agree this is totally anecdotal. Colour: deep gold. Nose: kaffee-schnapps, coal smoke, peat, tobacco, earth, coal tar, walnut cake, black tea (old samovar)… I have to say this older bottling was pretty brilliant, without anything too monstrous to show. But let's move on… With water: seawater, beach barbecue, bandages, in short Laphroaig. Mouth (neat): why have I missed this one? Perfect smoky, tobacco-y, perfectly dry, with perfect walnuts, perfect black tea, perfect dried beef… (nothing perfect in these notes, really, S.) With water: and boy it does swim! Finish: long, salty, brine-y, smoky, a tad more orange-y… Comments: woo-ooh! (that was all too lousy and sloppy, Serge, thou shall have to try another one… - Ed.)


SGP:367 - 91 points.

Okay, so for the glory of all this…

Laphroaig 12 yo 1996/2009 (58.1%, The Whisky Agency, Liquid Library, bourbon)
Another one from the old boxes. It's just that these very distinguished German bottlers were having many great Laphroaigs when this was bottled, while there was some kind of whisky overflow at WF Towers. Which is still the case by the way, but better late than sorry … there… Colour: gold. Nose: it's the simplicity that's very impressive. Lamp oil, sea spray, oysters, lime, skin moistener (which is good, mind you). Almond milk (kind of the same thing). With water: millimetrically Laphroaig. Mouth (neat): one of the best distillates known to normal men and women. Ashes, ointments, creosote, tar, lemons, almonds. There's not a throwaway in the bunch. With water: mangos? That's very 1960s… Finish: perfect ashy and lemony almonds witn some iodine and mercurochrome. Comments: the most medicinal Laphroaig we've tried today. Sublime distillate that just doesn't need any wine or vanilla or coconut, just like Bach never needed André Rieux (you take that back S., or some will say you're an elitist - again). These were mundane and pretty cheap ten years ago, but this level of quality is hard to find these days. Unless you've got 300 spare Euros… No, really, it's all getting pear-shaped…


SGP:447 - 90 points.