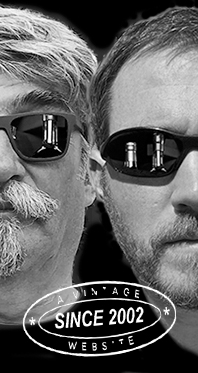 Home
Thousands of tastings,
all the music,
all the rambligs
and all the fun
(hopefully!)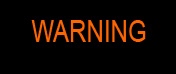 Whiskyfun.com
Guaranteed ad-free
copyright 2002-2017



---

Angus's Corner
From our casual Scottish correspondent
and guest taster Angus MacRaild
Wednesday at Springbank

Springbank 22 yo (80 proof, Cadenhead Dumpy, bottled late 1970s)


Colour: gold. Nose: polished woods, herbal resins, white fruits, a few pressed wildflowers, citrus fruits and light minerals. Beautifully elegant, light, some fragrant wood ashes, mushroom powder, wormwood and camphor. Aromatic and seductive old malt whisky. Mouth: wonderfully rich, coastal and waxy. Bunches of dried herbs, sea salt, preserved lemons, lime zest and a very distant, wispy peatiness. Some light oiliness as well such as sunflower and rapeseed oils. Finish: long, leathery, resinous, heather honey and salty beach pebbles. Comments: a rather lush old 1950s Springbank that displays some beautifully polished and coastal qualities and supple fruitiness throughout.
SGP: 762 - 92 points.

Springbank 32 yo 1967/1999 (44.6%, Cadenhead Chairman's Stock, 228 bottles)


Colour: light amber. Nose: highly polished furniture. Masses of jasmine tea, beeswax, leather, pot pourri, cedar wood, damp tobacco and wood spices. There's a milk chocolate sweetness as well, some crystalised citrus peels, aged Cognac and things like golden sultanas, aged sauternes and menthol extracts. A zippy coastal note beyond all that as well. Beautiful and expressive old whisky that is very much aromatically alive and kicking. Mouth: soft wood spices, some spicy tannin, sea salt-infused bitter chocolate, green and various herbal teas, mineral oils and dried mint. There's black pepper and lapsang souchong as well. In time there's more spiced honey, incense, crystalised fruits and lamp oil. Excellent although bordering on too old. Finish: long, leathery, waxy, polished, lots of strong exotic teas, some spiced damson jam and some old Calvados. Comments: the nose was superb, the palate looses one or two points for tiredness, but it's still a luscious and expressive old Springbank.


SGP: 661 - 90 points.

Springbank 10 yo (57.6%, OB, Sutti Import, early 1980s)


Colour: light gold. Nose: pure minerals, oils, tropical, green and citrus fruits. Many clean and punchy notes of beach pebbles, soot, crushed sea shells, lemon oils, tiger balm, lightly ashy peatiness and a generous and abundant waxiness. With water: sunflower oil, old workshops, fragrant peat, lemon wax, shoe polish and medical/lightly tarry aspect. Fab! Mouth: massively chiseled, punchy and full of petrol, waxes, bright white fruits, white flowers, soft tarry notes, camphor, chicken stock and cool menthol qualities. Wee tertiary notes of white pepper, herbal peat and wood smoke. Huge and deeply impressive. With water: lots of coal tar soap, earthiness, raw coastal notes, dried seaweed, herbs, subtle wood resins and chalky notes. Finish: long, ashly, limey, earthy, cough medicine, tar and salty coastal freshness. Comments: I've always loved these old high strength bottlings from this series and this one certainly doesn't disappoint. Massive freshness, punch, precision and complexity. High satisfaction.


SGP: 563 - 93 points.

Springbank 10 yo 1974/1984 (56.7%, OB, Sutti import)


Colour: light gold. Nose: much more narrow and straight than the non-vintage. More concentrated on fragrant coastal complexities. Sea greens, gorse, earth, coal dust and some light notes of medicine and diluted antiseptic. There's also chalk, lemon infused salts and limestone. With water: gets more floral, towards blossoms, geraniums, daisies and, in time, a little more earthy peat smoke. Mouth: rich and waxy but also more towards bath salts, sea air, beach pebbles, chalk, lime zest, tar extracts and soft medical notes once again. White pepper, new leather, carbon paper, squid ink and hessian. With water: coal dust, soft waxes, canvas, tea tree oils and dusty malty notes like raw grist and dry cereals. Finish: medium - long. Some liquorice, salty flatbreads, sourdough, lemon bonbons, herbal bitters and cough mixtures. Comments: Still excellent but overall it's lighter and not quite as thrilling as the non-vintage version.


SGP: 352 - 90 points.

Springbank 1965/1993 (50.6%, Adelphi)


Yet another exercise in optometric labelling by Adelphi. Colour: light amber. Nose: the oldest and most sublime box of cigars you can imagine. Some quince jelly, raisins and sultanas mixed with ancient cognac, flambeed banana, sweetened herbal cough medicines and many tropical fruit jellies. Medical tinctures, baked green fruits and various precious teas. With water: gets spicier, more bready and starts to display a tiny leathery peat note. Mouth: s.u.p.e.r.b! A perfect blend of herbs, tobaccos, teas, precious waxes, hardwood extracts, menthol resins, crystalised, dark, exotic and glazed fruits of all shades. The wood is perfect, spicy and supportive but never dominates and there's still a glimmer of Springbank coastal vigour. With water: spices, fruit jellies, exotic teas, mirabelle, ointments, wood resins - utterly majestic. Waxy anthracite, pineapple syrup, cocktail bitters, sharper and more pointed wood spices and black pepper. Finish: long with good tannin, hibiscus, rosewater, Turkish delight and more things like quince, jasmine tea and fruit salad. Comments: Unusually I prefer the palate over the nose on this majestic old Springbank. All we need is for someone to make this kind of whisky again please!


SGP: 672 - 93 points.

Springbank 31 yo 1963/1994 (52.3%, Cadenhead Authentic Collection, Sherrywood)


Serge already recorded notes for this one back in 2013, but I don't think another crack at it will hurt... Colour: black coffee. Nose: the thickest, darkest shoe polish on ancient leather. Ancient, salty Boal Madeira, molten salted liquorice, maraschino cherries, expensive Manhattan cocktails, strawberry wine, walnut extracts, herbal bitters, cloves, mulling spices, black pepper-spiced biltong and various game meats. Bewilderingly complex; the kind of nose you can just get lost in for hours. Myriad red and dark fruits, simmering espresso, preserved fruits glazed in honey and golden syrup, herbal toothpaste, precious hardwood resins and graphite oil. Totally astonishing and requiring immediate assistance from the anti-maltoporn brigade (if these past two days have proven one thing, it's that these guys don't have a Campbeltown office!) With water: an embarrassment of exotic spices, oils and dark fruit compotes. Also soy sauce, mint jelly and dried lavender. Mouth: walnut wines, old pinot noir, super dark chocolate, sea salt, black cherries, wild strawberries and black truffle oil. Some earthy strong tea, black pepper, eucalyptus extract, tea tree oil and blueberries. With water: earthier, peatier, sootier, more waxy, more spicy, more fruity. Just, more... Finish: An endless, lazy ramble along the shoreline, past the farmyard, between the spice racks, the medicine jar and the fruit market. Please call the anti-mal... oh fuck it. Comments: this young padawan cannot disagree with his master on this occasion, Obi-Wan Kesergie had it right at...


SGP: 563 - 95 points.

| | | |
| --- | --- | --- |
| | And that's the end of another incredible whisky trip in Scotland. Great bottles paired with greater friends. Not to mention visits to some deservedly legendary distilleries which reaffirm why Scotch Whisky remains a thrilling, pleasurable and intellectually nourishing pursuit when enjoyed in the right company at the right locations. Eternal thanks to the wonderful, funny, knowledgeable and hugely passionate staff at Dornoch Distillery, Dornoch Castle Hotel, Fiddler's Inn, Edradour, Signatory, Glen Scotia, Springbank and Cadenhead. While it's true that we tasted many expensive, rare and incredible whiskies this week. We also ate hearty and delicious Scottish food. Drank some world class Scottish beers. And, perhaps most importantly, tried more than enough great new official and independent bottlings which affirm that Scotch Whisky is alive and kicking as a drink and in possession of an exciting future. Take time to look, explore and do a bit of digging and there is much to discover and love out there. | |

Eternal thanks to Jon, Phil, Simon, Jonny, Olivier, Emmanuel, Hitomi, Jeroen, Marcel, Hans, Tomas, Helen, Hideo, Misako, Aaron, Billy, Patrick, Geert, Eiling, Luc, Herr Kruger and Sebastian. You all officially rock!

Finally, it was a great shame that Serge could not join us on this trip. He has been missed! Thankfully we found a last minute replacement...