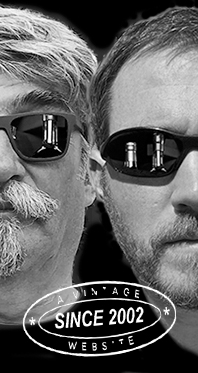 Home
Thousands of tastings,
all the music,
all the rambligs
and all the fun
(hopefully!)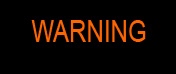 Whiskyfun.com
Guaranteed ad-free
copyright 2002-2017



Wee fights, today American whiskies

Right. And since the flavour of the month seems to be all about protectionism, trade wars, raising custom duties and subsequent retaliations, we might have to do the same, we'll see…

Smooth Ambler Old Scout 7 yo 'Batch 61' (49.5%, OB, straight rye, USA, 2015)


Remember the appellation 'straight rye' in the US means that the mash bill contained at least 51% rye (and not 100%, as many people wrongly believe) and that it was aged in oak for at least 2 years. Having said that, I think Smooth Ambler are using mash bills that contain more than 90% rye. but anyway, this is only sourced whisky, not own production. Colour: full gold. Nose: all on broom, mullein flowers, custard, Jaffa cakes, gingerbread and then this particular spicy breadiness, with touches of lavender and violet. These ryes are always a wee tad soapy, but that's an asset in this context, this is not 1980s Bowmore mind you. Mouth: really sweet and spicy, a little varnishy as often, with really a lot of caraway liqueur, cloves, Dutch jenever, pear eau-de-vie, and a wee mentholy side. The varnish makes it a little difficult. Finish: long, with some curious bittersweet notes. But it remains good. Comments: a tad uncivilised, perhaps, but I like it. Now, my normal score would be of 81 points for this very nice rye, but we've just – unilaterally and irrevocably - decided to slap 25% taxes on all our scores for American whiskies. So, 81 points/1.25% = 64.8 points. There.


SGP:461 - 64.8 points.

Maker's Mark 'Cask Strength' (55.75%, OB, Kentucky Straight Bourbon, USA, batch #16-02, 2016)


Not a huge fan of Maker's Mark, but I haven't tried many (whilst that may have been a consequence). Colour: full gold. Nose: caramel, custard, roasted pecans, maple syrup, nail polish remover, pears, popcorn and maize, and a slight earthy touch, pretty nice. Maker's Mark is mainly made out of maize anyway (around 70% if I'm right). With water: suffers after the Smooth Ambler. Simpler, oakier, and exactly the opposite of Scotch malt whisky in my book. Mouth (neat): gooseberries, cranberries and redcurrants cooked with custard and sawdust. It's got this bonbon side that I'm not too fond of, but that may be the high strength, let's see… With water: no, sweets and bitter oak, that's what I'm getting. I think I'll pass, and things will get even worse because of our new TT policy (Tasting Taxes). Finish: medium, varnishy, perhaps a tad vulgar. Glucose. Comments: rather too sweet for me. 72 points/1.25% = 57.6 points.


SGP:630 - 57.6 points.

Wait, perhaps a last one?

Tennessee Bourbon 13 yo 2003/2017 (51.5%, The Whisky Mercenary)


This is most probably one of those indie Dickels that have surfaced in recent months. Colour: dark gold. Nose: classic bourbon, smooth, all on sponge cake, pecan pie, maple syrup, white chocolate, and just hectolitres of good custard. Very nice hints of roasted peanuts in the background, perhaps even peanut butter. With water: Turkish delights, vanilla fudge, rye bread… Mouth (neat): this is liquid praline, to which both some concentrated orange juice and quite a spoonful of cinnamon have been added. Add a good slice of walnut cake for good measure. With water: gets rather fruitier and more honeyed. Don't we find notes of preserved pineapples too? Finish: medium, on Jaffa cake and more roasted peanuts. Comments: really good despite the relative thinness of the distillate. Now while this was well some American whisky, since the bottler's European we've decided to grant tasting tax exemption, mind you. Dura Lex, Sed Lex.


SGP:551 - 84 points.

Were we joking? Not too sure, I'll have a think… PS: at time of writing we just learned that the EU Commission will be imposing a tariff on imports of American whisky indeed, in retaliation to president Trump's decision to slap a 25% tax on imports on steel. And American oak, by t(he way? Ex-Bourbon wood? This is all a bit stupid...