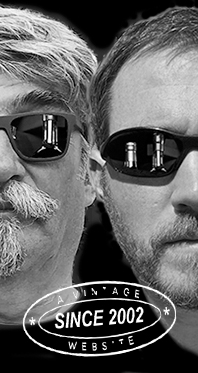 Home
Thousands of tastings,
all the music,
all the rambligs
and all the fun
(hopefully!)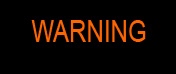 Whiskyfun.com
Guaranteed ad-free
copyright 2002-2017



Whiskyfun's mixed bags
Session Four

From all nations, of all colours and of all kinds… But only whisky!



Mackmyra 2013/2018 (49.4%, OB, Sweden, for SE23 whisky club, 1st fill oloroso, cask #7404)


A peated (rök – which means smoke in Swedish, not rök and roll) Mackmyra from a small 30l cask, so let's expect a little extractiveness (but is that even a word?) Colour: straw. Nose: well, it's not that extractive, rather on all sorts of smoked herbs, especially thyme and rosemary. Which gives it a wee 'BBQ in Provence' side. Then rather fresh almonds, a rather grassy/green peat, and some fresh walnuts from the oloroso (I suppose). Well other small 1st fill sherry casks have been much louder in the past, but I shall not complain, certainly not! Mouth: sharp lemon and smoked herbs again, with some acidic coffee in the background. It's a pleasant and rather unusual style, just wondering if they actually used only peat to smoke this malt, and not unusual woods or herbs. Also notes of caraway and juniper, and a small fatness (smoked salmon?) Finish: rather long, nice, a little more on juniper berries. Perhaps a touch of soap in the aftertaste. Comments: you could drink this with smoked salmon, really.


SGP:565 - 85 points.

Special Scotch Whisky 50 yo (79.4° proof, Strachan's of Royal Deeside, bottled 1968)


A very mysterious bottle from those famous independent bottlers in Aboyne who gave us some wonderful old malts such as some legendary Rosebanks or Mortlachs. This very one won't even tell us whether it's a blend or a malt. Oh and it seems that this baby will be poured at the Whisky Show Old and Rare in Glasgow next year in February. Colour: gold. Nose: malt, I would say. It's perfectly old school, fat and greasy (suet), with whiffs of old books and old leather rising to your nostrils (clearly a sense of the past, isn't it), then chestnut purée flavoured with parsley, lovage and some kind of concentrated chicken soup (Kub). A little camphor an menthol too, as often in these old bottles. Mouth: totally excellent, and very wide and complex. Starts with various raisins including muscats, but is soon to get more herbal, and drier altogether. Those soups again, chutneys (onion?), salted ham, leather again, tobacco, touches of roots (beet?)… It really is totally wonderful. As for the distillery, and provided it's malt indeed, I would say we're travelling between Orkney and Sutherland. Pulteney? Could be! Or the West coast, why not Oban? Finish: long, complex, wonderfully bouillony. Comments: we're flying extremely high, I may have kept an understated tone in my notes just because we don't know what this is. But 50 years old or more, mind you!


SGP:562 - 92 points.

Black Friday 18 yo 'Orkney' (54.6%, The Whisky Exchange, 2018)


Apparently, Black Friday is some kind of ultra-commercial event akin to Halloween or St. Patrick (or, yes, Christmas). Everybody feels it stinks and yet many good people are starting to play along. Well I don't, we're something like three weeks late here (apologies, good people in London!) Colour: gold. Nose: naturally, this is very good, some rather fat spirit with a mineral side and a few spoonfuls of heather honey. One cherry too, perhaps. With water: that old worn-out tweed jacket that's seen so many rains and spilled whiskies. Mouth (neat): lemon, grass, chalk, ashes, touch of honey. With water: sure. A tad more medicinal now. Artisanal toothpaste for hippies, perhaps (look, it's my blog, okay?) Finish: rather long, a tad rounder and sweeter. Fruitcake, raisins and dried figs, I would say. Comments: Black Friday, right. An idea that smells really funny, ueber-consumerism will kill us all sooner or later. But in the meantime and Black Friday or not Black Friday, it was a very excellent HP. When is Pink Monday again?


SGP:552 - 89 points.

Hey why not fly back to Sweden?...

High Coast 'Dàlvve Sherry Influence' (48%, OB, Sweden, 2018)


Sorry about the wrong accent on the a, French keyboards, you know… This is Box under a new name, of course (we'll spare you the story, everyone's seen it) while I would add that I had really enjoyed their original Dàlvve back in January (WF 85). Colour: gold. Nose: starts with whiffs of struck matches and flints, develops on raisins and pecan pie, and gets then more raisiny, with some marmalade in the background. Pretty nice but I wouldn't say the 'sherry influence' leaves much room for the distillate at this point. Mouth: well, no, I was wrong. You've got a similar earthy/flinty start, but rather bizarrely, we're soon to think about… Highland Park! Raisins, honey, and these peculiar mineral notes. And some wonderful lemon, we're even homemade lemon marmalade, plus a little leather and tobacco. Don't leather and tobacco often walk together? Have you noticed? Finish: long and a tad meatier. That could be the sherry. Comments: hurray, double back summersault!


SGP:462 - 85 points.

Sequoia 'Pure Malt 1ère Impression (46%, OB, Distillerie du Vercors, France, 2018)


A new distillery in the Alps, how cool is that? This is not quite whisky yet, but the name 'Vercors' will always remind me of one of my favourite French (and Alsatian) singers, the late Alain Bashung. Colour: white wine. Nose: but this is fine! There are pears, of course, there are pears in many a young whisky anyway, but in this case there are also flowers (wallflowers) and touches of light syrups that bring elegance in all simplicity. But cane or agave? The jury's still out. Nice light and clean nose. Mouth: indeed, it is a relatively light spirit but it's got a very peculiar, very unusual spicy side, between juniper and perhaps nutmeg and soft paprika. There's also a little earl grey tea and touches of kumquats (the Dutch's favourite fruit), while pear compote provides a solid foundation. Finish: a little short but that is no problems. More stewed pears with a smidgen of Christmas spices. Comments: I liked it a lot, really, there are no off notes and it's pretty singular already. And I think it's nice that they played it gently, while so many other new distillers are trying to reinvent Springbank.


SGP:541 - 80 points.

Campbeltown Blended Malt 4 yo 2014/2018 (57%, North Star Spirits, two refill hogsheads, 726 bottles)


Angus already tried this one but I have no fear. Colour: white wine. Nose: pears and varnish, I say. Then seawater, wine vinegar, and samphires. A tad brutal, but remember it's only three. No Springbank/Longrow/Kilkerran that I can detect, so maybe Hazelburn (could be) and/or Glen Scotia? But let's not play the guessing game… With water: pear syrup all over the place, with rather lovely touches of roots behind that. Celeriac? Jerusalem artichokes? Carrots for sure! Mouth (neat): butter, pears, vanilla yoghurt, haddock, gherkins and brine, plum eau-de-vie. It is a little brutal, but there's some civilisation already. With water: sweet roots all over the place now. Carrots indeed, parsnips, or rather butternut? That kind of thing, you could make soups out of this youngster. Finish: medium, sweet, young. Ripe pears and apple juice. Comments: excellence knows no age, they say. Well I'd add that maturity does, but I find this baby really good, just young. Very good quality/age ratio.


SGP:641 - 80 points.