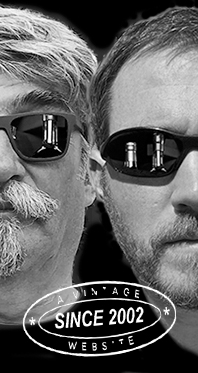 Home
Thousands of tastings,
all the music,
all the rambligs
and all the fun
(hopefully!)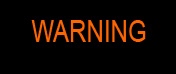 Whiskyfun.com
Guaranteed ad-free
copyright 2002-2017



Whiskyfun's mixed bags
Session Three

Let's see what we have, probably quite a lot of American whiskies, among others…



Very Old Barton (40%, OB, USA, Kentucky Straight Bourbon, +/-2018)


Remember, when whisky distillers use words such as 'very old' without disclosing neither ages nor vintages, that always, strictly always, means that the whisky's very young. Stuff by Sazerac. Colour: gold. Nose: nice but light, whispering, with some popcorn and vanilla, acacia honey, sponge cake, and a little sawdust. This baby won't harm anyone. Mouth: really very easy, mild, without much kick and almost no ryeness that I can find, rather grenadine syrup, Jell-O, more popcorn, marshmallows, and some wood spices that are not very well integrated (young whisky). Finish: medium, sweet, rather on fudge, sawdust and caramel. Too much raw oak in the aftertaste for me. Comments: humble bourbon. I suppose its siblings at higher strengths are better (watch the labels when you buy, this is tricky).


SGP:630 - 70 points.

High West 'American Prairie Reserve' (46%, OB, USA, bourbon, +/-2018)


This is a blend of 6 and 10 yo bourbons. The distillers are donating 10% of their profits on this bottle to the American Prairie Reserve, in Montana. Let's see if this is as good as their Double Rye, which I really enjoy. Colour: deep gold. Nose: nothing to do with the humble Barton, this has pies and tartes, some rye indeed this time (while it seems that there isn't more rye than in the Barton), and then some kind of lightly smoked butterscotch, should someone be mad enough to try to make that. Mouth: perhaps not as bready as I had hoped, and probably sweeter, with caramelised popcorn, various cakes, a touch of chocolate, and a good slice of gingerbread covered with strawberry jam. Some nutmeg and cinnamon from the oak. Finish: rather long, both sweet and spicy. Vanilla, cinnamon, cassis jam, white pepper and, once again, a little sawdust in the aftertaste. Comments: forgot to mention lavender sweets, my bad.


SGP:641 - 82 points.

Pikesville 6 yo (55%, OB, USA, Straight Rye, +/-2018)


I didn't quite like this one when I first tried it back in 2016 (WF 70) but let's give another batch another chance. Colour: deep amber. Nose: not a lot happening, and certainly no obvious ryeness, rather a little fudge, cake, coconut, white chocolate, and popcorn. Some varnish too. With water: a little charcoal, grenadine, sawdust, and these notes of geranium that I had already found in the earlier batch. Mouth (neat): some syrupy oak, burnt caramel, and a lot of cinnamon. Too oaky for me. With water: rather better, hurray! Good progress with water, pineapples, oranges, even mangos… Where were they hiding? Finish: rather long, pretty nice when reduced down to approx. 45% vol. Mango marmalade and pink pepper, I would say. Comments: could be that Heaven Hill improved the recipe, but it really needs water, I believe.


SGP:551 - 80 points.

Russel's Reserve 9 yo (111 proof, OB, USA, Kentucky Straight Bourbon, Flask/Bruce Select select)


Not too sure I've got all my data right, neither am I sure that the picture is correct. Any comments? Please drop me a message. Colour: full gold. Nose: amazing melony freshness. Melon jam, a moderate vanilla, some honeysuckle flowers, dried figs, a little cane juice, touches of earth that would always improve any bourbons… So, so far, so good. With water: yellow jams galore and milk chocolate, plus sweetcorn/ Mouth (neat): really good indeed, sweet and fruity at first, then spicier but never plankish, and rather void of any sawdust. Ripe melons again, apricots (preserved), mirabelles… With water: more of all that. Really lush. Finish: medium, sweet and fruity. They should sell this at the honey and jam department. Comments: perfect sweet and fruity goodness, very easy bourbon. Easiness is absolutely not a flaw in such context!


SGP:640 - 87 points.

Sonoma Bourbon (46%, OB, USA, bourbon, 2018)
I always liked what Sonoma/1512 Spirits have been making since I found one of their first wee bottles just next to… Opus One, in the Napa Valley. Looks like they just changed liveries. Colour: deep gold. Nose: first totally and plainly on caramel spread and bread, and then on more butterscotch and fudge than you could find in the largest tourist shop in Scotland. Indeed, that's a lot. Mouth: I just knew I would be a fan. Exceptional gingerbread, honey, corn syrup, sweeter beetroots, liquorice, pumpernickel, Balkan pipe tobacco, cough syrup, fir liqueur, mint, apple fritters, orange-flower water… What a whirlwind of flavours! Finish: indeed, and yet it would leave your palate as fresh as a baby's. Comments: this is unbelievably amazing, that's true! I must tell you, to be perfectly honest and in all fairness, everybody's talking about how amazing it is, I've witnessed it! People who don't like it do not have a clue, believe me! (I may even buy one bottle or three).


SGP:631 - 90 points.

Uh, looks like we're staying in America…

Yellowstone Select (46.5%, OB, USA, Kentucky Straight Bourbon, +/-2018)


This from 'Limestone Branch Distillery' according to the brand's website, but it looks like they haven't distilled it and rather sourced the juice. So possibly just another stupid brand, so more half-lies in other words, never a good start… Colour: gold. Nose: sure they sourced it form a good place where they know how to make proper bourbon whiskey, but why do they call themselves 'Distillery', for crying out loud? Mouth: caramel, oak, vanilla, cinnamon. And of course, they 'hand selected' it – from some spreadsheet, I suppose. Finish: medium, good. Getting tired of these fake distillers. Comments: I just shouldn't have checked their website, the bottle is correct and doesn't seem to mention 'a distillery'. The whisky's pretty good, by the way.


SGP:541 - 82 points.

Hold on, there's some last minute bonus…

Heaven Hill 9 yo 2009/2018 (66.1%, North Star Spirit, USA, bourbon whiskey, 253 bottles)


Some bourbon finished in ex-Islay wood, this should be funny since many new Islayers are virtually finished in first fill bourbon casks, ha! Colour: gold. Nose: burns a bit but the lighter fruitiness is already rather enjoyable. Orange squash plus warm brioche with a little caraway, cinnamon, and powdered clove. But quick… With water: some headbanging high-quality vanilla, even more rock and roll than Jack, then… please excuse me, I haven't added enough water… riiiight, so, I was saying, it's very vanilla-ed, and yet spicy, with touches of popcorn, cinnamon-flavoured fudge - should anyone be mad enough to make some – and just a touch of pine wood and dried mushroom powder. I am sorry but I do not seem to find much Islayness here, but that's totally not a problem. Mouth (neat): another one that's good at making you yodel. Very strong juice!... With water: ah, there, perhaps, a little peat, coated with the thickest cream made out of custard and American oak dust. It remains sweet and rounder than other indie Heaven Hills that I could try, ironically (given that it's an Islay finishing). Finish: rather long, yet a little peatier, with some green pepper, pencil shavings, and some grapefruit peel in the aftertaste. Comments: it's funny how it gradually becomes peatier, while it wasn't at all when we first nosed it. But maybe that was because of the anaesthetic effect of these huge amounts of C2H5OH. Big whiskey!


SGP:653 - 85 points.