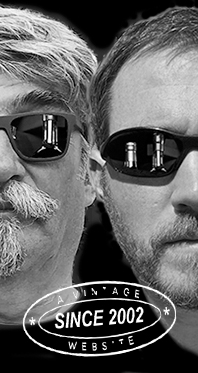 Home
Thousands of tastings,
all the music,
all the rambligs
and all the fun
(hopefully!)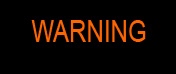 Whiskyfun.com
Guaranteed ad-free
copyright 2002-2017



---

Angus's Corner
From our casual Scottish correspondent
and guest taster Angus MacRaild
Yet More Assorted Duos
After a rather epic holiday in Argentina, it's time to regroup and attack the sample stash once more. I think we'll go for random pairs again and attempt to keep things relatively brief and concise. So, without further ado...

Blended Malt XO (45.8%, The Whisky Agency for Three Rivers Tokyo, Sherry Wood Matured)
Colour: Gold. Nose: Fragrant and leafy sherry, lots of crushed ferns and damp forest. Some gravel, some coconut, a few stewed raisins and a touch of hessian. All very pleasant, present and correct. Mouth: Slightly leathery, more earth, a little pine resin, fabric, cooked cereals and even a touch of millionaire's shortbread. A bit simple perhaps, but clean and flavoursome. Gingery after a while with some strong tea. Finish: Medium length, a little sooty, some more leafy notes and touch of black pepper. Comments: A pleasant and easy going, medium-sherried dram. Not hugely exciting is all I'd say.


SGP: 331 - 78 points.

Blended Malt 40 yo 1977/2018 (42,9%, Thompson Brothers, Sherry Butt, 150 bottles)
A lovely, if somewhat Freudian, label on this one. Colour: Amber. Nose: Straightforward prunes, dates, dark chocolate and sultanas at first. Expressive and pretty vibrant for its age. Some earth, a few soft spices, stewed red apples, toffee, golden syrup and a dusting of brown sugar. Maybe a little caramelised oatmeal as well. Perfect aged sherried malt whisky. Mouth: A wonderfully soft, elegant and balanced mix of chocolate buttons, earth, balsamic, a little rancio and candied fruit peel. Some dried banana chips, mint tea and orange throat sweets. A wee suggestion of dunnage and sack cloth at the back as well. Finish: Good length, velvety in texture and darkly fruity. A wee nip of mulling spice. Comments: A cracking, extremely pleasurable and quaffable old blended malt. Well selected!


SGP: 541 - 90 points.

Glenallachie 23 yo 1992/2016 (47.2%, Cadenhead Authentic Collection, Bourbon Hogshead, 126 bottles)
Colour: Straw. Nose: Lots of fresh butter, cereals, grass, lemon peel and hay. A very pleasant and clean, classical light malt whisky. There's a lean and pervasive fruitiness as well, lots of pears, apples and banana that wraps itself nicely around the malty sweetness. The natural strength works well here, feels like it's been caught at the right time. Mouth: an intriguing mix of barley water, icing sugar, grass, very subtle wax, lemon oil, white pepper and chlorophyll. There's a light gravelly quality as well. A Twix bar somewhere in the depths adds a little caramel biscuit as well. Finish: Medium length and with sweeter notes of digestives, runny honey, rice pudding and a little vanilla. Comments: Perfectly good, honest, very easy going malt whisky. Although, I suspect much of the character comes from time spent slowly interacting and oxidising in a refill hogshead for many years.


SGP: 431 - 85 points.

Glenallachie 23 yo 1992/2016 (48.6%, Cadenhead Small Batch, Bourbon Hogshead)


Colour: Deep gold. Nose: Richer and sweeter. More buttery, more caramel, golden syrup, toffee apple and custard. It feels largely like the same distillate just from a more active cask. With a little time these slightly lighter and fruitier tones emerge: fruit chews, starburst, lemon sherbet, Edinburgh rock. Mouth: Lots of custard and many confectionary notes such as some chocolate limes, pear drops, cola cubes and cherry tunes. Underneath there's a wood spice aspect as well and some orange peel. Finish: Good length, more biting, a little more tannic and globally sweeter and more lemony. Comments: Sweeter overall and slightly different to the AC I feel but for me they're similar ballpark in terms of quality. Good, clean quaffing whisky but not the most exciting really.


SGP: 521 - 84 points.

Aberfeldy 24 yo 1975/1999 (55.4%, The Bottlers, cask #3947)


Colour: Deep gold. Nose: Hay, gravel, horse sweat, tool boxes, oily rags and a few a milk chocolate sprinkles to crown everything off. A curious and rather entertaining old Aberfeldy. With a minute or two it starts to open up more on straight waxiness and more brazen mineral qualities. A few green fruits, some pocket-warmed jelly babies and a shot of bramble liqueur. Some runny honey as well. With water: white flowers, grass, lemon drops and a dollop of fresh mud. Mouth: Punchy, mineralic, flinty and then chalk, earth, farmy qualities and some damp hay. A granitic kind of stoniness. Some lemon oil and aspirin as well. Veers between fullsome old highlands style and a more obfuscating kind of austerity. With water: the flintiness and stoniness is a little more pronounced now. More chalkiness and more hay but also more hessian, some olive oil and perhaps a few dried herbs. Finish: Good length, all on light wax, dusty wood, messy workshops, some graphite and a few lingering stony mineral qualities. Comments: It seems Serge tried this one at some point in the past and gave it 82 but didn't record any notes. I think it's by no means an easy/sexy old dram - the austerity and stonier aspects make it a tad more brutal and tricky - but I do feel it's worth a couple more points as it certainly has its old school charms.


SGP: 252 - 84 points.

Aberfeldy 24 yo 1975/2000 (57.2%, Cadenhead Authentic Collection, Sherry, 234 bottles)
Older Aberfeldys are uncommon enough but in my experience you see very few matured full term in sherry, although this is one of a few sister casks bottled by Cadenhead. Colour: Light amber. Nose: More varnished and polished than the Bottlers, this is all on soot, soft waxes and gingerbread. Underneath there is black pepper, some old ointments, roast chestnuts, a few fingers of crushed KitKat and a slice of moist Dundee cake. Maybe a few prunes soaked in Armagnac as well. Clean, punchy and very good. With water: develops notes of putty, a few pencil shavings, dried sage and Cherry Heering. Mouth: Lots of brown toast slathered in orange and coriander marmalade at first. Crystallised fruit peels, herbal teas, some maraschino cherry and bitter chocolate. Also some young cider apple brandy and wet grains. With water: ginger nut biscuits, lemon rind, corn oil and a hint of pomegranate molasses. Finish: Medium-long and rather spicy and gripping with a few nibbling tannins and notes of five spice, black pepper and blackcurrant sweets. Comments: I think I preferred the neat nose but globally it's a fine and surprisingly potent and muscular Aberfeldy. Normally I feel it's often a slightly 'meek' highlander - evidently it can throw its weight around when it wants to. Very good stuff.


SGP: 462 - 89 points.

Ben Nevis 11 yo 1998/2009 (46%, OB for TKS, sherry butt, cask #358, 766 bottles)
Colour: Gold. Nose: Rather unmistakably Ben Nevis with these fat, almost glycerol notes of banana skin, olive oil, soot, pineapple syrup, barley water, muesli and coconut. One of the most characterful makes still produced in Scotland if you ask me, and these late 1990s vintages seem to be broadly excellent. Goes on with a little sun lotion, cornflour, green fruits, pear cordial and an ever-present background waxiness. Mouth: big, emphatic delivery. Still hugely oily in texture, almost like paraffin wax in consistency. It feels like bottling at 46% has done it no harm at all. Sunflower oil, trail mix, crushed peanuts, soot, crunchy bars and a little aged mead. There doesn't seem to be much input from the sherry cask, but with such a characterful distillate I don't really think that's a bad thing. A touch of marzipan and almond milk with time. Finish: Long, heathery, earthy, lightly waxy and with notes of lemon oil, milk bottle sweets and pu-erh tea. Comments: Big, uncompromising, hugely textured and flavoursome highland whisky - to the point of being slightly discombobulating which makes it oddly tough to score. There isn't really anything else like Ben Nevis at the moment and that can only be a good thing I feel. Hopefully this kind of quality is still maintained and continued to appear in future bottlings.


SGP: 552 - 89 points.

Ben Nevis 31 yo 1968/2000 (43%, MacKillop's Choice, cask #457)


Colour: Gold. Nose: Jings! (as we're prone to saying in Scotchland) A massive wallop of fruits! Tropical fruit in the form of dried mango, passionfruit, pineapple cubes, guava. Then there's ripe cantaloupe melon, lychee, gooseberry, kiwi and star fruit. Totally beautiful and superbly fresh! In fact, you start to wonder if there's even anything else in here under all this fruit juice...ah yes, some sandalwood, a few buttons of white chocolate (Milkybar), and a rather surprising coastal edge that comes with a wee mineral flourish as well. Develops ad lemony aspect with time along with some fresh sourdough starter. Pretty spectacular really. Mouth: It feels more Ben Nevisey now. There's this delicate but pleasing synchronicity between the 1998 and the palate on this one, it's got something of very old Irish Whiskeys about it (only better) with these lightly metallic, apple peeling and delicate syrupy notes - almost like a very old pure pot still style. Some wax, wet grains, barley water, chamomile tea and more mineral and sandalwood qualities. Bitter lemon and tonic as well. Finish: Long, flinty, citrusy and oily with notes of turmeric, wet earth, bracken, olive oil, green tea and a few more lush green fruits. Comments: Why is Ben Nevis not more of a 'thing'? Answers on a postcard (addressed to Serge).


SGP: 641 - 91 points.

Glenfarclas 1990/2017 (46%, OB 'Thomas Carlyle', sherry casks, 3000 bottles)
Thomas Carlyle was a celebrated 19th century Scottish philosopher, satirist, historian and mathematician (amongst various other things; he was something of a polymath). Not to be mistaken for Robert Carlyle who played Begbie in Trainspotting and once did a very long advert for Johnnie Walker. Although, I'm sure the good folks at Glenfarclas will get around to releasing a dedicated 'Begbie Bottling' one of these decades... Colour: Light amber. Nose: Soft sherry, garden fruits, apple compote, a hint of juniper, some sandalwood and a little blossom. Develops nicely with acacia honey, pollen, toasted sunflower seeds and some freshly baked soda bread. A few more dried dark fruits such as sultanas and raisins. Mouth: A cognac-esque arrival. Rather toasted, polished and with a vibrant fruitiness. Hints of nutmeg, orange oils, brioche, warm croissant and bay leaf. There's also an undercurrent of warm custard, red apple peelings and muesli. A kind of sweetish, cognac raisiny quality still pervades. Finish: Long, very lightly earthy, more subtle wood spice, fruit pastilles, honey and buttered toast. Comments: A very fine, mid-aged, well balanced Glenfarclas. The sherry is every present but extremely deft and elegant. A perfect sherried dram for people who aren't nuts about heavy sherry.


SGP: 421 - 87 points.

Glenfarclas 1975/1985 (57.8%, Scotch Malt Whisky Society, #1.7)


Colour: Deep amber. Nose: Another galaxy! Stunning! A spectacular mix of nuts, dark preserved fruits, fruit compotes, demerara sugar, bitter chocolate, rancio, hessian and wet earth. Figs, prunes, sultanas, apple crumble, herbal liqueurs, cherry eau de vie, balsamico. An utterly stellar sherry cask has been involved here and the complexity just keeps on unfolding. With water: bread, smoked tea, cured meat, aged pinot noir... antimaltoporn brigade please! Mouth: Massive delivery, rich with ripe dark fruits, lashings of various kinds of fig and date, soy sauce, plum wine, jasmine tea, rosewater, lychee syrup, camphor, black pepper and umami paste. Some strawberry liqueur as well, perhaps drizzled with Fernet Branca. With water: sublime, sherried elegance and precision. Also an immense and beautiful concentration of flavour. Once again: antimaltoporn brigade, pronto! Finish: Endlessly unfolding with all kinds of chocolate, espresso, roast nuts, raisins soaked in cognac, long aged rum and various dark fruit compotes. Amazing! Comments: Whenever you taste a whisky matured in one of these old school sherry casks these days, it's hard not to be totally halted dead in your tracks. An extinct character and quality if you ask me, one that just embarrasses what passes for many modern 'sherry' casks. And of course, you needed incredible distillate to match the cask which you have with this one as well. What's also interesting is that it was likely a sibling cask to the 1.1 which was also a relatively dark sherried 1975. Anyway, world class old sherried Glenfarclas.


SGP: 652 - 94 points.