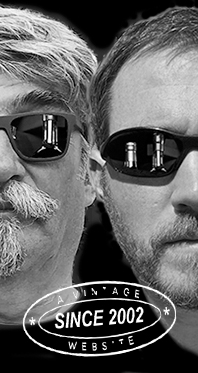 Home
Thousands of tastings,
all the music,
all the rambligs
and all the fun
(hopefully!)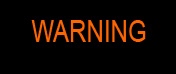 Whiskyfun.com
Guaranteed ad-free
copyright 2002-2017



Yet another Bunnahabhain session

Didn't we say we would have more of them? Say five?

Bunnahabhain 2009/2017 (59%, Gordon & MacPhail, Cask Strength, 1st fill sherry hogsheads, casks # 326, 327, 329)


Young rocket fuel or not?... Colour: gold. Nose: ah, smoke, beach sand, sea breeze, burning menthol cigarette, patchouli, leather, camphor, dried kelp, Corsican citrons, lemon squash… So there's a lot happening here, with a growing feeling of seaweed fire. With water: some kind of peat made out of million-year old mint leaves, plus crushed barley and lager. Some porridge! Mouth (neat): nuts! Someone smoked some limoncello, redistilled it, and bottled it as Bunnahabhain. Better than gin, eh. With water: well the smoke is almost gone, but the lemons are fighting back and the end result is fantastic. Finish: quite perfect, superbly zesty, with drops of cough syrup in the aftertaste. The kind that makes you want to catch a cough. Comments: at barely 50€, this is a strong contender to this month's Favourites in the BFYB category.


SGP:464 - 89 points.

And as a direct consequence…

Bunnahabhain 2009/2017 (60.5%, Gordon & MacPhail, Cask Strength, 1st fill sherry hogsheads, casks # 323-325)


Curious to see why these cool people in Elgin bottled these two sister casks separately. Because there must be a reason! Colour: gold. Nose: oh I see, this is much more mineral, limestone-y (do you say calcareous?) and barley-y, so much drier, more austere… Now if this is really ex-first fill sherry – and of course I have no doubts - they were fino or manzanilla casks, even if I do get wee touches of bubblegum, and rather less smoke. With water: a perfect pure maltiness. Mouth (neat): oh wow! Smashing lemons and quinces, plus angelica and soft roots. Jerusalem artichokes? Or is that parsnips? Love this, really love this… With water (while the whisky gets very cloudy, as often with G&M): totally perfect mineral lemons. I say no more. Finish: sadly, yes. Comments: whether you're on a budget or not, you should rush out and buy these glorious and immaculate young Bunnies by G&M. State of the art, gives you faith in 'whisky today'.


SGP:362 - 90 points.

Bunnahabhain 27 yo 1989/2017 (42.6%, Cadenhead, Single Cask, 264 bottles)


Colour: straw. Nose: look, I'd better sing you a song. Ob la di, ob-la-da, life goes on, bra - La-la, how the life goes on… Ob la di, ob-la-da… Seriously, I was expecting something pretty great, and I'm not disappointed. Artisan cider, ripe mirabelles, quinces, acacia blossom, hints of papayas, a bowl of fresh pollen, macadamia nuts, dandelions… How elegant is this? Mouth: scandalously superb and breakfasty. You've got squeezed oranges, you've got Fruity Loops, you've got sweet maize bread, you've got various light honeys (acacia, rape)… And you've even got a small glass of Champagne. Breakfast indeed. Nowhere is the lighter strength a problem here, quite the opposite. Finish: medium, a tad maltier, and a tad more towards dried fruits, cassata, energy bars, chardonnay… And as often, some fine oranges are adding some zing to the aftertaste. Comments: can you call some whisky 'luminous'?


SGP:541 - 91 points.

Well done, it was not an easy task to come after the fantastic young G&Ms… Hold on, young G&Ms?

Bunnahabhain 2007/2016 (55.8%, Gordon & MacPhail, Cask Strength, 1st fill sherry hogsheads, casks # 15602601, 15602603)
Colour: gold. Nose: more struck matches in this one, more roasted sesame or argan oils, and certainly more leather and tobacco, while it would go on with some marmalade and a little clay. I liked the 2009s better, but this is fine, just less 'wow!' With water: more on smoked malt and beach bonfire. Some cut cactus, kelp, brake pads, carbolinium, antirust… Mouth (neat): even more straight smoke this time, smoked meats, charcoal, smoked almonds… Well, anything that you could smoke, really. Almost anything, officer! Big notes of toffee and butterscotch. With water: I like it better now. Mint, lemon, leather… Well the leather's a bit 'too much'. Sucking your leather gloves when we were kids (or when skiing)… Finish: long, with a gingery leather that got even more prominent. Comments: very fine but rather more challenging than the 2009s, that's what I'll say. A rough baby.


SGP:464 - 81 points.

Good, I think we'll need more light freshness to call this a session. Let's try to find a very young one… (rummage rummage…)

Bunnahabhain 4 yo (40%, La Maison du Whisky, Tartan, +/-2017)


You can't make them much younger, can you. As they say, our wines and our cigars are older… and probably bolder. Colour: white wine. Nose: it's cool to end a session with a very fresh and light dram, you just need to take your time. In this case and as expected, I'm rather finding cut apples, barley water, fresh croissants (no wonder, the bottlers are French), broken branches, sunflower oil, fresh almond and hazelnuts, sorrel… These sorts of things… Mouth: easy, light, not weak, barley-y, with some sucrosity (agave syrup? No, barley syrup) and notes of vanilla fudge. What it lacks is depth, but it's a four year old. Finish: short, a tad sugary, but pleasant. Nice notes of sweet fruit peel. And perhaps tinned litchis? Comments: fine, natural, much quaffable, uncomplicated. Perfect soft landing.


SGP:531 - 78 points.