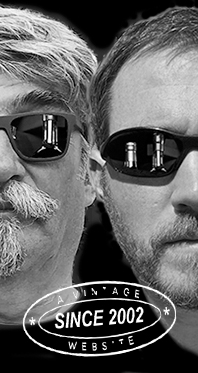 Home
Thousands of tastings,
all the music,
all the rambligs
and all the fun
(hopefully!)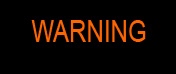 Whiskyfun.com
Guaranteed ad-free
copyright 2002-2017



A Daftmill bonanza finally

One of the hot names these days, partly thanks to a fresh and tart spirit and to some proper ageing. The marketing's pretty fine too, since there isn't much of it. By the way, Angus is at WF Towers these days, so he's joining us...

Daftmill 2006/2019 (54.9%, OB, Taiwan Exclusive via Kingfisher/Longlife, First fill ex-bourbon cask, cask #48, 186 bottles)


Kingfisher is no one else than our very good old friend and compadre at the malt maniacs, Ho-cheng. Colour: straw. Nose: quite a bit of fruity bubblegum but also lemon sherbet and barley sugar, lemon barley water says Angus, it's like the raw ingredients but with this layer of added natural sweetness over the top. Once again it reminds me of some young Rosebanks at high strength, I remember an 8 by Adelphi, for example… Some glazed pastries (Angus). With water: Angus says it goes towards freshly laundered fabric, while we both get some water-diluted pastis. Some lemon meringue pie and a little bit of grass. Wonderful. Mouth (neat): a creamy barley, some bitterer lemon liqueur, a touch of eucalyptus, some American Cream Coda (says Angus), some pineapple as well, and a wee chalk and aspirin combination. With water: gets grassier and drier, we're also finding all-vitamin tablets, soda bread, Berocca (don't Bayer need a little help these days?) and some starchy autolytic character, as well as some bone-dry Champagne. Finish: good length, with cereals, lemon zests, still a bit chalky and with these light medicinal notes… Very good. Comments: a very solid 89 but we're looking in the direction of ninety.


SGP:551 – 89 points (Angus 89).

Daftmill 2006/2019 (56%, OB, Royal Mile Whiskies Exclusive, First fill ex-bourbon cask, cask #44, 216 bottles)


I may have had a few drops of this one a few days ago while on the Royal Mile. Colour: pale gold. Nose: this bubblegum is still there but there's more American oak influence as well, with touches of coconut liqueur, some melon, gorse bush says Angus (which has got a coconut aroma – not Angus that is), some kind of minty herbal bitters such as old Fernet Branca, these milk bottle sweets, and something that reminds me of some old young ex-bourbon Yamazaki. Angus adds that it also gets more pollen and nectary. With water: coconut cream, soda bread, maybe a little bit of white pepper?... Mouth (neat): the wood is bigger again, but it's very clean and spicy, mentholated, with dried mint leaves, sunflower, some tea for sure, green tea with lemon… With water: goes a wee bit towards a bourbon character, spiced oranges, a lot of dried flowers, pot-pourri, oatcakes… Some leafy tobacco says Angus. Finish: rather long and rather more 'craft', breadier, spicier, on cinnamon cake and black tea. Green pepper. The aftertaste is a little drying. Comments: could this one be too old already? I'm joking… A superb one again.


SGP:451 – 87 points (Angus 88).

Daftmill 2006/2019 (56.9%, OB, Europe Exclusive, First fill ex-bourbon cask, cask #77, 198 bottles)


Europe, that still includes the UK at time of writing, but Angus still got special permission from Boris, just in case. Colour: straw. Nose: we're fully on cereals this time, with buttered toast, brown bread, lemon curd, grass, olive oil, mint tea, then rather mashed carrots and butternuts. Impeccable. Really excellent, says Angus who's very inspired. Rather brittle, like the EU, does he add. With water: gets very biscuity, with some marshmallows as well. Lemon slices in soda water, says Angus. Mouth (neat): pure barley eau-de-vie, almost like a new-world European whisky (Junker's?), then chalk, lemongrass, putty, and that aspirin note again. With water: some very light cough medicine, while it flattens a bit with water, getting a little cardboardy. Plain oatmeal. Finish: medium, nicer when unreduced (like the EU, adds Angus), otherwise a little flat, maybe. Cereals. Comments: a very technical Daftmill, excellent stuff, but maybe lacking a little bit of soul.


SGP:451 – 84 points (Angus 85).

Daftmill 2006/2019 (57.4%, OB, Luvians Exclusive, First fill ex-bourbon cask, cask #89, 216 bottles)


Luvians in Fife is one of Scotland's older whisky shops, one of the first to specialise in malt whisky. Colour: pale gold. Nose: fabric, limoncello, marzipan, chalk, barley, a touch of pink grapefruit (fruity IPA), some bitter lemon, Angus also finds a very light waxiness. Some fresh butter. With water: Angus finds a little rosewater while I'm rather finding sweet porridge with honey. Go figure. Eucalyptus. There's always something eucalyptus/menthol in these Daftmills. Mouth (neat): bigger, spicier, bolder, more biscuity (buttery shortbread), with some crystalised angelica, a little marzipan as well maybe, a touch of menthol cigarette... With water: I'm finding gingerbread, cookies, something a little more medical than the others (elactoplast), warm grist, a distillery character, a little plasticine… The texture is a tad fatter here. Finish: rather dry, medium again, with plain dry toast, a little grass, some flower seeds maybe… Comments: tends to run out of steam in the end but overall quality remains high.


SGP:451 - 86 points (Angus 84).

Daftmill 2006/2019 (57.4%, OB, Berry Bros. retail exclusive, First fill ex-sherry cask, cask #39, 606 bottles)


The first ex-sherry Daftmill we've ever tried! Colour: amber. Nose: wow! Chocolate sauce and Maggi (says Angus, who's really delighted now), black olive bread, dry black raisins, bitter herbs, Jägermeister, walnut wine, fruity black coffee, sultanas… It is a wonderful nose! With water: chopped dates, more of this miso thing, coffee cake, sweet biltong, lovage and parsley, dried mushrooms, cigarette ashes, Chinese green tea… Truly wonderful. Mouth (neat): really rich, bitter in a good way, with herbal extracts, cough syrup, rancio, more of this big savoury umami, litres of green walnut liqueur (nocino), a lot of pepper too, tar liqueur… Angus also finds strawberry wine. For some modern sherry cask, it's impressive. With water: a lot more green walnuts says Angus, dried rosemary, and a sensation of sour cherry beer (Kriek). Maybe some hessian and certainly some speculoos, Demerara rum… Finish: much longer as well, with some chocolate and an appetizing bitterness. Prunes, tobacco… Comments: these kinds of clean yet bold distillates take sherry the best. This is more proof. The level of complexity is noticeably higher than with the bourbon casks.


SGP:561 – 90 points (Angus 90).