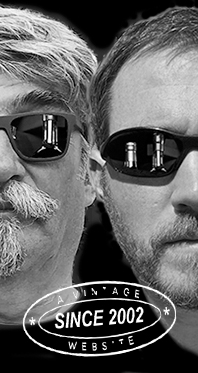 Home
Thousands of tastings,
all the music,
all the rambligs
and all the fun
(hopefully!)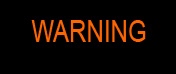 Whiskyfun.com
Guaranteed ad-free
copyright 2002-2017



---

Angus's Corner
From our casual Scottish correspondent
and guest taster Angus MacRaild
A Multitude of Glenfarclas
I seem to accumulate Glenfarclas, largely thanks to my German friend who seems to have a teleportation connection into the warehouses. But how much Glenfarclas is too much? Let's have a few more Family Casks today, but first a wee aperitif.

Glenfarclas 25 yo 'London Edition' (50.5%, OB for The Whisky Exchange, oloroso sherry casks)
This one comes hot off the bottling line, almost. Colour: gold. Nose: it's one of these easy and rather leafy styles of sherry. Sultanas, prunes, young Calvados, wee hints of mead, milk chocolate and some nicely bitter marmalade. Clean and impressively fresh. With water: becomes straight away more bready and cereal. Notes of orange cordial, malt loaf and banana bread with walnuts. Works well with water. Mouth: gingery and rather warming at first. Some blood orange, peaches, green pepper and softer wood spices. The strength works quite well I think. Get's a little more earthy and mushroomy over time with notes of dried herbs and bouillon stock. With water: feels sweeter and as on the nose there's a rather cakey aspect arising: Guinness cake, fruit loaf and malt extract with quite a few dark fruits. Finish: medium and rather earthy, slightly sooty and wee notes of bitter chocolate, dried herbs and crystallised dark fruits. Comments: Very easy and enjoyable mid-aged Glenfarclas. The sherry has a deftness of touch which makes the whole very quaffable. Although I think it probably needs a tiny splash of water to show at its best.
SGP: 541 - 85 points.

Glenfarclas 1995/2018 Family Casks (52.1%, OB, cask #9, 4th fill butt, 575 bottles)
Colour: deep gold. Nose: golden syrup, gingerbread, cake mix and some rather leafy tobacco notes with a few green fruits scattered about the place too. Fruit scones, sultanas, gooseberry jam and some nice notes of malt extract and hessian. A rather fat, gloopy and fruity profile - which is most pleasing. With water: greener, fresher, brighter and a tad more pithy and citrusy. Cornflakes dusted with icing sugar and candied pecans. Mouth: Very bready at first, towards malt extract, fresh breads, dough, pastries, lemon curd, digestive biscuits and some dried banana chips. A nice rich texture that's bolstered by notes of sunflower oil and more of these bready, autolytic impressions. With water: as on the nose, water seems to elevate the naturally sweeter side. Candied fruits, icing sugar, lemon barley water and some delicate herbal tea notes. Finish: medium and rather malty, herbal, rich and biscuity again - custard creams this time. Comments: I've tried enough of these Glenfarclas Family Casks that I feel encouraged every time I see the words '4th fill butt'. Anyway, this one was very good.
SGP: 551 - 87 points.

Glenfarclas 1996/2018 Family Casks (58.9%, OB, cask #24, 4th fill butt, 515 bottles)
Colour: straw. Nose: this is very cool, you really feel like you're getting up close and personal with the unvarnished Glenfarclas distillate character here. It's all mineral oils, shoe polish, greenery, cereals, seeds, soft earthy tones, grassy olive oil and fresh fabrics. And what's more, it remains wonderfully fresh and approachable even at full strength. With water: becomes a little drier, more chalky, more direct and austere. Notes of crushed aspirin, flints, pebbles, gravel and moss. Mouth: terrifically full and oily texture on arrival. Lots of putty, limestone, greenery, grassy notes, limoncello, very delicate medical notes, tiger balm, slightly sooty aspects and more of these cereal, polish and mineral qualities. Very good! With water: the texture is really terrific now, full bodied, buttery, thick and yet with this nicely chiselled, austere profile as well. Treads a line between intellectual and fun. Finish: long, peppery, slightly waxy, drying and full of soft notes of ink, grass, sunflower oil, mint tea, lemon peel and carbon paper. Comments: Really excellent, naked yet full bodied and complex Glenfarclas. One for those who dismiss refill wood as superfluous/naff/incidental (select as appropriate).
SGP: 361 - 90 points.

Glenfarclas 1998/2018 Family Casks (54.8%, OB, cask #4455, 4th fill hogshead, 219 bottles)
Colour: light amber. Nose: the sherry is still very much present here. Although it's still on the lighter and more elegant side of things with these very leafy tobacco and sultana notes. Hints of millionaire shortbread, dark grains, miso, brown bread and chopped dates. A nice seesaw between sweet and dry. With water: slightly spicier, still nicely bready, rich, autolytic and with quite a few dried dark fruits. Mouth: lovely arrival, all on spiced honey, baked pears, prunes in armagnac, sweet mint tea, apple crumble and madeira sponge cake. Some candied mixed nuts as well. Again this balance between sweet and dry. With water: again gets spicier, more earthy, more tobacco, slightly salty and brothy with dried herbs and a little waxiness. Finish: long, leathery, drying, some bitter chocolate, ginger, wood spices and warm tannins. Comments: Another very good one. A superbly elegant and light-footed sherry; you have to wonder how long the first three fills were for though?
SGP: 451 - 88 points.

Glenfarclas 1999/2018 Family Casks (56%, OB, cask #7060, refill butt, 627 bottles)
Colour: gold. Nose: deeper, more profoundly earthy, chocolatey and much more meaty than the others. Pencil erasers, game pie, beef stock, treacle, Maggi seasoning and lamp oil. Rather fatter and more swollen than the others with a nice touch of natural grubbiness about it. With water: these more meaty and brusque earthy tones shy away and we're left with more direct syrupy sweetness, fresh pastries, lemon cough drops and sweet coffee. Mouth: a Snickers bar! All peanuts, milk chocolate, caramel sauce, treacle pudding, banoffee pie and some rather decadent custard made with posh dessert wine. Great syrupy texture and notes of caramelising brown sugar and toffee apples. With water: again a little more direct and classical. Clean notes of fresh brown bread, toasted seeds, bitter cocoa powder, golden syrup on toast and some darker fruit preserves. Finish: good length, slightly bitter and herbal with notes of liquorice, prune juice, dark chocolate and game meats. Comments: the epitome of a good refill sherry cask. Although there are a few moments which might prove a tad too 'Mortlachy' for some.
SGP: 561 - 87 points.

Glenfarclas 2001/2018 Family Casks (56.9%, OB, #3297, refill hogshead, 284 bottles)
Colour: coppery gold. Nose: a rather striking mix of orange oils and limoncello at first. Lots of cocktail bitters, barley sugars, mixed citrus peel, bitter marmalade, travel sweets and blood orange. Parts of it leaning towards cough syrups and cherry throat sweets as well. Quite different and very enjoyable. With water: a wee touch of lemongrass, olive oil, warm breads and some fresh orange peel. Mouth: orangey, rather nutty and quite sugary. Like curaçao mixed with herbal bitters and marmalade. A good winter dram it would appear. Some soft tobacco notes in the background alongside sultanas and dates With water: winter mulling spices, herbal cough medicine, orange cordial and more barley sugars. Finish: medium and rather herbal, slightly bitter, more orange pith, some aniseed and more notes of cough medicine in the aftertaste. Comments: I didn't mention refill 'sherry' hogshead, but there's definitely some kind of sherry mystique about this one. Seasonally appropriate wintery 'mulled' whisky.
SGP: 551 - 87 points.

| | | |
| --- | --- | --- |
| | They're very good these Glenfarclas, but they're getting a tad samey. One final one for the road… | |

Glenfarclas 2003/2018 Family Casks (58.3%, OB, cask #1963, 4th fill butt, 612 bottles)
Colour: pale gold. Nose: it's one of these leafier and pleasantly lighter ones again. Lots of cereals, greenery, petrichor, citrus pith, chalk and pebbles. White pepper, hessian, newspaper ink, dried tarragon and a hint of menthol tobacco. This is a style I really enjoy I have to say. With water: dried are more towards fresh fabrics, linens, wool, clay, chalk and green tea with lemon. Also some rather grassy rapeseed oil. It's very good but probably something you need to be in the mood for. Mouth: a direct and rather punchy arrival. Green pepper, lightly sooty, freshly bailed hay, caramelised oatmeal, runny honey, old shilling ales, melon and lemon curd. Big, quite gutsy and rather grown up malt whisky. With water: fruity museli, baking soda, pastry, dried apricots, bay leaf, moroccan spices. Still rather peppery, warming and lightly earthy. Finish: long, slightly mentholated and full of light wood spices, putty, coal dust, hefty cereals and buttery brown toast. Comments: Technically very good whisky, but probably a tad difficult in many ways. Fun to dissect with whisky pals but maybe not a go to dram of a quiet evening. Still, technically excellent.
SGP: 461 - 88 points.

| | | |
| --- | --- | --- |
| | I find these latter day Glenfarclas Family Casks are not unlike the official Highland Park single casks that are ubiquitous these days. That is to say: technically excellent but perhaps a little demanding to drink. They can certainly be quite tiring when trying multiple versions in a row, seeking differences in profile and variations in quality. In that way they are both excellent examples of modern whisky. Overall very good, but peaks of quality have fallen in favour of the level playing field of uniformity. That's why there's such a narrow range of scores on display here. | |

Glenfarclas 1975/1983 (54%, Scotch Malt Whisky Society, #1.3, sherry)
One of the very first bottlings from the Scotch Malt Whisky Society. I remember fondly the 1.1 sister cask to this one which Serge recorded notes for on these pages last year (WF 88). Let's see how this one compares… Colour: coffee. Nose: a world of difference from these Family Casks. This is deep, sticky and superbly dense old school sherry. Dates, fudge, toffee sauce, caramelising brown sugar, prunes soaked in Armagnac, old balsamic, rancio and even a slightly tarry edge. All manner of damp earth, cellar floors, tobaccos, sweet raisins, treacle sponge pudding and damson jam. Beautifully concentrated and emphatic. With water: more umami, more meaty, more gamey, earthy, fatty and with notes of hardwoods, fur and wild mushrooms. Mouth: these casks were purportedly quarter casks and so it's no surprise they were already so full on and intense at such a youthful age. Lots of wet leaves, pipe tobacco, strawberry jam, dark fruit chutneys and preserves. Some herbal bitters, caraway and hints bicycle inner tube. Pretty powerful and serious stuff. With water: again it evolves towards meatiness, bitter herbal extracts, espresso, bitter chocolate, dried mint and cherry kirsch. Finish: long, nicely bitter, spicy, tannic, earthy and with more notes of umami, liquid seasonings, dried herbs and dark fruit cordials. More chocolate in the aftertaste. Comments: In many ways these are challenging, almost brutal young sherry bombs. But there's a precision to the power and the overall might and structure is pretty emphatic and seductive. Hard not to be swayed by its rustic and sinewed charms.
SGP: 461 - 90 points.