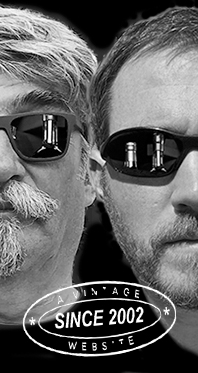 Home
Thousands of tastings,
all the music,
all the rambligs
and all the fun
(hopefully!)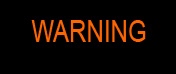 Whiskyfun.com
Guaranteed ad-free
copyright 2002-2017



We're seeing more indie Glencadams than before, and more officials as well. No one will ever complain, it's a very fine distillate as long as no one's burying it under tons of oak. Or drowning it in silly cheap wines.

Glencadam 13 yo 'The Re-awakening' (46%, OB, 6000 bottles, 2017)


Sounds like the title of a free jazz album circa 1967. Colour: white wine. Nose: a wee bit of feints, perhaps, some sourdough for sure, lemon juice, bone-dry sauvignon, mashed potatoes, barley, fresh wholegrain bread, those sorts of things. As close to nature as malt whisky can get, I would say. Mouth: a little more difficult, for it became extremely grassy, harsh, rather cardboardy, bitter, sour… Notes of plaster, lemon squash, more sauvignon, grass juice, a drop of miso… It's a rather controversial style, I tend to rather enjoy this, but some other aficionados may just walk away. Finish: rather long, with a little mustard, fino sherry, even more plaster and cardboard… Comments: some kind of statement, maybe. Free whisky, perhaps, as in free jazz indeed. An Ornette of malt whisky?


SGP:371 - 80 points.

Glencadam 6 yo 2011/2018 (65.3%, Master of Malt, bourbon)


Master of Malt have surprised us before with some extremely young malts that have been pretty good. I remember an ex-newish BB Aultmore, for example. Colour: white wine. Apparently, it's refill, which is even more intriguing. Nose: ex-peater wood? Some peat indeed, cider apples, pears, some coastal notes (kelp), then various herbs (lovage, sage) and quite some custard. With water: a pack of liquorice allsorts, a pack of marshmallows, and a pack of Haribo crocodiles. Add some raw barley, and no peat this time. Woosh, gone! Mouth: careful, S.! Well we're sucking a whole pack of marshmallows that have been smoked over some kind of bonfire. And it is, cough, strong. With water: once again, the smoke is gone (but the thrill's still there), leaving only some kind of earthy lemon sweets and green teas. Finish: medium, rather on lemongrass and, perhaps Thai basil. Sweeter, rounder aftertaste. Crystalised angelica. Comments: very young yet very good, as long as you're not looking for something very complex. In this case, quality knows no age, but it's still an exception if you ask me.


SGP:651 - 82 points.

Glencadam 7 yo 2011/2019 (52.6%, Valinch & Mallet, bourbon barrel, 176 bottles)
This other youngster should be more approachable. Colour: white wine. Nose: a similar profile, as expected, only with the sweets upfront, and no smokiness whatsoever this time. Mashed carrots, bubblegum, fresh bread, some kind of banana cream, a selection of Haribo's finest (I get 10cents each and every time I quote Haribo, I'm currently testing product placement in tasting notes – smart, isn't it) … With water: touches of raw barley, hints of natural soap (saponin, varnish), brioche dough, and all those sweets and candies again. Mouth (neat): extremely sweet and bonbony. More marshmallows, Juicy Fruits, candy floss… With water: same, this is almost bottled fruit juice. Cranberry juice, for example. Finish: medium, all on sweets. Comments: some rather flawless super-young eau-de-vie de barley. Much better than vodka-Red Bull.


SGP:641 - 82 points.

Another baby Glencadam, and we are done.

Glencadam 2011/2019 (65.6%, C&S Dram Collection, bourbon barrel, cask #800130, 254 bottles)
Sourced from Morrison & MacKay, most probably from the same parcel of casks, so possibly similar feelings and score here. Kings of baby whiskies these days. Colour: white wine. Nose: you bet! Sweet Belgian beer, marshmallows, sourdough, fresh baguette, bubblegum… With water: some decadent English cheesecake. Mouth (neat): at what strength do they fill their barrels? Same feeling of sweet varnish and glue, bonbons, candy floss, all that. And it is, cough, strong. With water: bottled fruit juice once again. Perhaps a little more on citrus this time, blood oranges… Finish: medium, extremely Haribo-y. The yellow and orange ones. Comments: very same-ish eau-de-vie de barley. Not sure I should have tried all these very good baby whiskies together, but there, provided the prices are fair, which I haven't checked, they're worth having in your bar. But one of them, any of them, is enough.


SGP:641 - 82 points.