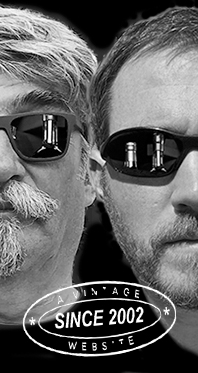 Home
Thousands of tastings,
all the music,
all the rambligs
and all the fun
(hopefully!)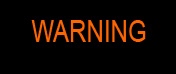 Whiskyfun.com
Guaranteed ad-free
copyright 2002-2017



A bag of good and badder new Ardbeg

We haven't tried the new Drum yet (but what a name), in fact we may have been procrastinating a bit with that one. The story is so unlikely and, I would add, a little off-putting. Rum-flavoured Ardbeg? Anyway, we needed a good excuse to try some other (and proper) Ardbegs, so let's proceed with that little Drum…

Ardbeg 'Drum' (52%, OB, Committee Edition, 2019)


A little sad, no age statement and a finishing in rum, what could go wrong? You say everything? Let's check that, it's not obligatorily pathetic whisky despite the unlikely gimmick. Colour: white wine. Nose: some kind of smoked mojito, really. Cane juice, lime, creosote, then more lemons and some kind of sour sauce. Wait, tequila joven? Indeed, I feel this is more agave-driven than sugarcane-led. So more margarita than mojito. Anyway, it's only moderately interesting. With water: young smoked malt, kiln and stuff. No rum this time, not sure we should complain. Mouth (neat): weird and a little dissonant. Young Ardbeg with a layer of pepper and muscovado sugar, also lemon juice. Some planky notes too, or sawdust and vanillin. With water: fine. After all, this is still Ardbeg. A sour sweetness in the background, which is less Ardbeg. Finish: medium, sour-sweet. You could pour this over Thai shrimps, I'd wager. Comments: did they tell anyone where the rum casks were coming from? It's okay, it's just very forgettable in my book, or just whisky for flippers. What was that again?


SGP:466 - 79 points.

Good, let's turn to the indies for some proper new Ardbeg…

Ardbeg 14 yo 2004/2019 (60.7%, Adelphi, bourbon, cask #700171, 194 bottles)
Colour: pale white wine. Nose: slaughters the poor Drum, it's almost sad. This is some ultra-precise, totally blade-y naked young Ardbeg, ridden with smoked barley, creosote, seashells, tarmac, linoleum and chalk. Not very wide, but perfect. With water: always loved these whiffs of shoe polish, new leatherette, vinyl, new woolen jumper… Mouth (neat): perfect. Raw lemons, aniseed, cigar ashes, seawater, and a little gherkin brine for good measure. With water: more sweetness, rather towards limoncello this time, exactly as it should be. Finish: long, pristine, more medicinal this time. Iodine, salt, lemon, camphor… Moderate camphor always wins it in my book. Comments: reminds me of the good batches of Ardbeg Ten, only with more power and sharpness. Indisputable.


SGP:367 - 90 points.

Ardbeg 27 yo 1991/2018 (48.5%, Private Cask, hogshead, cask #02/54-4, 149 bottles)
No grandiose, bombastic, grandiloquent label here, you couldn't make then any simpler. That's refreshing, isn't it. Remember these batches were made by Allied's workforces from Laphroaig while Ardbeg was almost silent. Colour: pale gold. Nose: this is quasi-official and I cannot not think of my beloved Airigh Nam Beist. Perfect balance, between the smoke, the softer coastal elements, the lemons and some lovely sour fruit juice, perhaps rhubarb. It's extremely Ardbeg, albeit with a softer tone. Touches of custard and white wine sauce, it's even a tad Meursaulty at times. I'm very fond of this nose. Mouth: all very good, a tad rustic as some Ardbegs could be, with notes of ouzo, then oysters, lemon, ashes, and a greener kind of liquorice. Some green walnuts too, fino, vin jaune, soft mustard… But sadly, no morels. Finish: long, rather more on salted liquorice and simply smoked brine. Kippers. Comments: a slightly gentler one after the Adelphi, but it remains a very robust dram. To whom this may concern, well done!


SGP:457 - 90 points.

Ardbeg 25 yo 1993/2019 (51.6%, Cadenhead, Authentic Collection, bourbon hogshead, 216 bottles)


Still no silly Franklin-Mint-style decanters at Cadenhead's, hurray! I had thought last year's 1993 had been slightly underwhelming (WF 87) and others a little weak as well, but our hopes remain high. Colour: white wine. Nose: it's some kind of Hampbeg, or Ardbden. Indeed, this noses just like a blend of clean Ardbeg and Hampden rum from Jamaica. Granted, there probably isn't a single drop of Hampden inside, but there. Brine, sour apples, lemons, olives, smoke, sourdough, yoghurt, seaweed… Indeed, indeed. With water: yesss. Old tweed, Islay mud, tarmac, old kiln, creosote, beach pebbles, plastic pouch. Mouth (neat): the dry oak's a little more prominent, and the whole a tad more on lemons and brine, but all remains very well and fine here. Wee touches of varnish, perhaps? But that would hint at Jamaican rum again, I agree. That's intriguing. With water: yeppie, this works. Pepper, brine, salted fish, tar, liquorice, curry… Finish: long, even more peppery. Where does all this pepper come from? The lemons return in the aftertaste, together with touches of leaves and branches. Comments: there are echoes of Talisker in this one. Not your average Ardbeg, for sure, but I rather loved it. Vive la difference, my friend.


SGP:467 - 89 points.