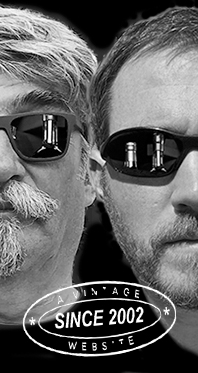 Home
Thousands of tastings,
all the music,
all the rambligs
and all the fun
(hopefully!)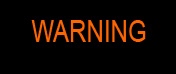 Whiskyfun.com
Guaranteed ad-free
copyright 2002-2017



What's cooking at GlenDronach? Let's see…

GlenDronach 15 yo 'Revival' (46%, OB, 2018)
That's right, the newer batch of the popular 15 Revival, a.k.a. the revived Revival, which we haven't tasted yet, most regrettably (boo). Could be that there was a little bit of apprehension since I used to love the earlier batches of the Revival (no less than WF 92 in 2009). Colour: full gold, so lighter than the first Revivals, which were amber. Nose: well, I like this, it's full of quince jelly, dried figs, pipe tobacco, smoky raisins and roasted nuts. What it does not have anymore is this combination of camphory and meaty notes that used to make the Revival extra-complex. So, the newer one is rather more 'focused', I would say, without being monolithic. Mouth: a very leathery arrival, peppery, and green. Then some burnt sugar, tobacco, grass, oaked plum spirit… And more leather. Did they finish this baby in goatskin? Finish: medium, maltier, with some sherry and tobacco. Green pepper in the aftertaste. Comments: rather good whisky for sure, but I would say it kind of fell in line. Nothing to do with the older Revival, but it's true that, as rumour used to have it, the older 15 was actually much older (than 15). Nah, I'm rather a little disappointed, there.


SGP:362 - 81 points.

GlenDronach 'Cask Strength' (55.3%, OB, batch 7, 2018)


Well, there's some PX again in this one. Not that I would like to insist too much but to me, heavily PXed whiskies are like M&S's Cheese Rollitos. Apologies. Now 2015's Batch 5 was very good (WF 86) so there's hope… Colour: gold. Nose: varnish, curry, crushed cherries, new humidor, IKEA, grass, peach leaves, green coffee beans. Wood not well integrated, it seems, but water should help… With water: no. Some soapy touches that wouldn't go away (while they usually do under these circumstances). Feels really too raw and young. Mouth (neat): orange squash, pepper, green leaves and stems, bitter oak, raw all-fruit spirit (tutti frutti, but you couldn't even make a song here). Hard, almost painful. With water: a bit better, just a bit. Some oranges coming out – oranges would save many malt whiskies. Finish: medium, bitter, green, raw. Comments: rather disappointed again, let's wait for Batch 8. But should we taste Batch 8?


SGP:361 - 74 points.

Uh-oh… Que pasa ? Did new owners Brown-Forman change something? No good stock left? But let's persevere and use a little trick…

GlenDronach 21 yo 'Parliament' (48%, OB, +/-2018)


Yeah well, this one's been patched with PX as well, but the age sounds right. I used to have this 21 at around WF 85. Colour: deep gold. Nose: strictly nothing to do with the two poorer ones. There's proper heather honey here, as well as some pipe tobacco, dried figs and sultanas, melon liqueur, apricot jam, even bananas flambéed, cinnamon cake, a little maple syrup… So, it's much rounder, almost a little liqueury it seems, but let's see what happens on our palates… Mouth: it is a little unusual for it has a very discreet metallic and bittersweet touch at first, before it gets grassier and much drier than what the nose suggested. More plum spirit, vieille prune, sloe… And after thirty seconds, it would become jammy again, rounder, with many raisins and mirabelle jam. Tends to get much spicier then. Heavy cinnamon from the oak. Finish: rather long, caramelized, with more oak spices as well as some bitter chocolate. Cloves, allspice… Comments: I used to prefer the Revival over the Parliament, by far. Looks like things have changed and went back to some kind of normality.


SGP:551 - 86 points.

Well, I also had a whole pile of single casks to taste today but I think I've spent too much energy already. Next time, if you don't mind.