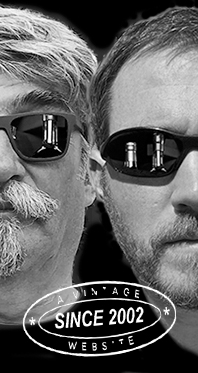 Home
Thousands of tastings,
all the music,
all the rambligs
and all the fun
(hopefully!)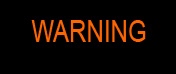 Whiskyfun.com
Guaranteed ad-free
copyright 2002-2017



A crazy flight of Bowmore, part deux

As we said yesterday, let's have some younger ones, retro-vertically… These distillates are always superb, let's only hope no Dr. Frankenstein of whisky (on Bell's) decided to ruin any using shaky woods or wines…

Bowmore 1995/2011 (56.5%, Malts of Scotland, sherry hogshead, cask #111, 1898 bottles)
Another one that we had missed when it came out, these larger sessions are always good occasions to retrieve these forgotten whiskies from WF's sample library. But careful now, Bowmore + sherry may work gracefully, or create stuffy monsters. Colour: dark gold. Nose: no monsters, but it's a good conversationalist, so to speak. Patchouli, bits of copper, pipe tobacco, cheery leaves, beef bouillon, pepper, Cointreau, cigarettes, ham, marrow, raisins… I wouldn't say it's extremely focussed, but it works. With water: very lovely. Marmite for kids ;-). Mouth (neat): one that works indeed, despite a high amount of leather. Tobacco, salt, cured ham, kirsch, prunes, raisins… All very fine and no dissonances. With water: the usual earth coming out. Finish: long, sweet, spicier and salty. Some lighter garam masala. Comments: I usually like them purer, but this really works rather excellently. Not even a hiccup between us.


SGP:555 - 87 points.

Bowmore 21 yo 1996/2017 (52.1%, The First Editions, 182 bottles)
The bottlers are mentioning lavender oil on the label. Really? But I suppose lavender oil and lavender air freshener are not the same thing (make sense of that if you can)… Colour: white wine. Nose: no lavender, rather sloe gin (I agree there are similarities), seawater, paraffin, limoncello, and garden smoke. Remember when we could still burn branches, leaves and grass in our gardens, and not get instantly jailed or at least fined? With still water (yesterday I inadvertently poured some sparkling water into one of the old Bowmores!): more mud and more damp fabric, as almost always. Dough, fresh bread… Mouth (neat): so very typically untouched middle-aged Bowmore! No whacky woods or wines, rather a pure, almost crystalline development on all things lemons, stones, brines and waxes. A grassy, bitter smokiness that works very well. With water: immaculate lemony brine. Finish: rather long, and really very salty now. You even feel salt on your lips when you lick them. Comments: a wider citrusness and presto, 90.


SGP:456 - 88 points.

Bowmore 21 yo 1997/2019 (58.5%, Douglas Laing for SCSM, China, refill hogshead, cask #DL13020, 290 bottles)


In theory, this should be better than a peanut butter and mayo sandwich, as they say. Colour: straw. Nose: it's a very citric one, it's as if they have 'pushed the limes' all along the 1990s. Huge limes, grapefruits, and simply lemons. This is pretty spectacular, but of course, you have to enjoy your citrus. And if you love a large plate of oysters just as much, you're in for a treat, as far as the nose is concerned. With water: oh, wee whiffs of crushed mint leaves! No, no, no McMojito please! Mouth (neat): this is funny, someone just redistilled some very good Alsatian or Austrian Rieslings. You say both? And then added a splash of seawater. With water: immaculate, pristine, crustal-clear salty and lemony smoke. Unbeatable outside around Loch Indaal. Finish: long, on the very same notes, which works out nicely. Comments: a fab un-doctored distillate al natural. The best configuration there is, our Chinese friends are lucky.


SGP:556 - 91 points.

Bowmore 20 yo 1998/2018 (54.1%, Sansibar with Acla Da Fans, ship label, refill sherry, 358 bottles)


A ship label, where did we see this before?... Oh, of course… Colour: white wine. Nose: so very close to the SCSM, just a wee tad rounder, as if the cask had been a wee tad more active. Other than that, grapefruits, lime, seawater, and perhaps a drop of liquid paraffin. Love this. With water: those broken branches, or fresh almonds. A drop of verjuice. Mouth (neat): more differences this time, indeed this is rather fatter, creamier, so less crystalline, and rather more on lemon marmalade than on straight juice. But that additional richness is clean and works extremely well 'on' Bowmore. Some sides remind me of the first official 'Tempest'. With water: oh lovely. Tangerines, Seville oranges, some beeswax, all that on a tighter canvas (lemons and seawater). Finish: rather long, grassier, but perfect. Aftertaste: who added some caipirinha? And more smoke? And some pepper? Comments: another fantastic one. Big shtuff that would deserve twenty years of extra-maturing in glass in your cellar. 92 or 93 points in 2040!


SGP:557 - 90 points.

Bowmore 15 yo 2001/2017 (55.6%, Douglas Laing, Old Particular for Shinanoya & Club Qing, refill butt, 548 bottles)


Douglas Laing – and many others - seem to be bottling a lot of their best casks for Asia. I would not blame them, on the contrary, as it seems the West rather thirsts for cheaper (and yet rather good) branded blended malts these days. By rule, you prefer what you can afford, you understand, but I agree, I may be exaggerating. Colour: gold. Nose: you feel a few wee notes of gunpowder at first, as well as this grassy leatheriness that only comes with sherry casks. The rest is meatier, more on broths and hams, with notes of walnut wine as well as Seville oranges and green pepper. With water: brake fluid and brine! Mouth (neat): I have to say I like this palate better than the nose, despite, or perhaps because of these notes of new plastics, bordering rubber. Hit or miss, rather hit in this very case. Also notes of vin jaune, manzanilla, and other mustardy and nutty things. Was it a fino butt? In the background, the expected lemons and seawater, this is well Bowmore. With water: gets very salty and even more savoury. Marrow soup. Finish: very long, salty, meaty, nutty. Lovely sour aftertaste (old walnuts, lemon juice). Comments: we're bordering perfection once again. You could sip this on the shores of the Guadalquivir, in San Lucar, while eating langostinas.


SGP:466 - 89 points.

I think we're done with Bowmore. This time.