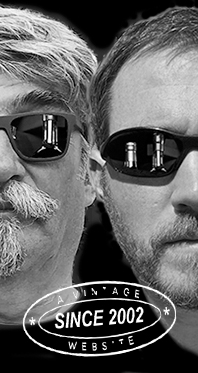 Home
Thousands of tastings,
all the music,
all the rambligs
and all the fun
(hopefully!)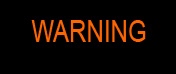 Whiskyfun.com
Guaranteed ad-free
copyright 2002-2017



A crazy old duo at 55 degrees.

Each.

Does that make any sense? Not too sure but since we've got both an old Glen Grant 1965 at 55% vol. and an old Glenfiddich 1964 at the very same strength, both yet un-tasted on WF, I've been thinking, you know, well I thought the situation was irresistible…

Glen Grant 34 yo 1965 (55%, Signatory Vintage, Millenium decanter, 390 bottles)


Never tried this one, but another 1965 by Signatory had been rather wonderful (cask #5543, WF 90). Colour: almost coffee. Nose: sweet Vishnu, what a wonderful sherry! No questions or quibbling here, everything's perfect, Smyrna raisins, artisanal coffee liqueur, prunes, genuine chocolate, chestnut honey, roasted nuts, walnut wine, forest soil… Enough written. With water: wow, just wow. Please call the Anti-Maltoporn Brigade i.m.m.e.d.i.a.t.e.l.y. This kind reminds us that (and why) in the 1970s or even later, Glen Grant used to be more sought after, and more expensive than that very showy brand that starts with an M. Mouth (neat): Signatory, just like G&M, always had some stunning 1960s Glen Grants, and this is just another example. Some pretty amazing bitter chocolate and heavy mocha coffee, then rather some black tobacco that you would have mistakenly put into your mouth instead of into your pipe, some very bitter orange liqueur, some cloves, and some very old walnuts, bordering walnut stain. Bone dry oloroso from an extremely old solera. With water: bitter saps and herbal/pine-y oils in just the right measures, that's what we were expecting. Finish: very long, dry, full of nuts and resins, with a glorious aftertaste on precious lemons and bitter herbs. Comments: another exceptional old Glen Grant – provided you're not afraid of a few bitter walnuts, that is. A wonderful bitter beast.


SGP:471 - 93 points.

Glenfiddich 44 yo 1964 (55%, Kingsbury, Japan, hogshead, +/-2008)


A whisky that's notoriously dry, pungent and simply whacky, but let's check that. Colour: totally coffee. The hogshead must have been 'treated' in some way. Nose: one further step towards pine resin and black 'maduro' tobacco, roasted pecans, more old walnuts, walnut stain, thuja wood, fir needles, cedar… My this is dry and woody! But that's usually no problems on the nose, it's on the palate that things might go awry, we'll see… With water: few changes. The calm before the storm? Mouth (neat): what a concoction! Things start okay, in fact, but it's soon to become immensely soapy. I'm sure some good folks would be okay with this, but to me it's almost like drinking shampoo mixed with teak oil. Very hard. With water: could have been even worse (pure ink), but frankly, this is almost Head & Shoulders Classic Clean 2-in-1 Anti Dandruff Shampoo. Quite. Some hard oak too, a touch of dry coconut oil… Finish: rather long, very bitter, very soapy, and certainly not moreish. Comments: something must have happened somewhere. Strange that our Japanese friends would have selected this around ten years ago, that is to say when they were still having some glorious genuinely age-stated sherried Japanese malt whiskies! That's right, Yamazakis, for example…


SGP:181 - 39 points.

I know this was meant to be a duo, but I think we need some kind of mouthwash now. Such as a clean middle-aged Glen Grant from a good house…

Glen Grant 23 yo 1995/2018 (48%, La Maison du Whisky, Artist Collective, six refill bourbon barrels)


Colour: pale gold. Nose: phew, holydays! Ferien! Les vacances! Perfect easy barley, pears, oranges, brioche, fresh panettone, vanilla, acacia honey, and custard. A lot of custard, just what the doctor ordered after the crazy ultra-dry old Glenfiddich. Mouth: very good and showcasing the powers of proper small batches (not tens of thousands of bottles mind you) whiskies vs. single casks. Custard again, apple juice, soft curry-like pepper, touch of nutmeg, malted barley (of course you could malt other grains), poiré (pear cider), quite some peppermint… It's full and it's totally malty, perhaps a touch bolder than most official GGs of similar ages. Finish: rather long, rather vanilla-ed, and very malty and barley-y. Comments: really good, flawless, perhaps just a wee tad oaky towards the aftertaste (cinnamon and sawdust).


SGP:451 - 85 points.