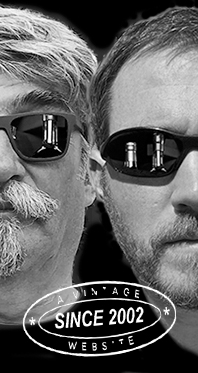 Home
Thousands of tastings,
all the music,
all the rambligs
and all the fun
(hopefully!)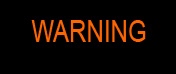 Whiskyfun.com
Guaranteed ad-free
copyright 2002-2017



A fairly small bag of blends

'Without the blends, there wouldn't be any malts', do rather many industry people claim. We should go back in time and ask some 19th century distillers what they think, don't you agree? But indeed, not all blends are underwhiskies, as we could notice on several occasions. Hope we'll find a few more exceptions today…

Grant's Cask Editions 'Ale Cask Finish' (40%, OB, William Grant, Cask Edition, blend, +/-2018)


It's an Edinburghian brewery that's been asked to season bourbon casks with some of their ales; a lot of work, hope that was worth it… Sounds a bit like seasoning Bolognese sauce in tomato casks, no? Colour: straw. Nose: extremely dry. Leaves, sawdust, cardboard, apple peel, burnt caramel and dry malt. Hope the palate will be a little sexier… Mouth: you feel the beer a little more, perhaps. Bitters, ales indeed, notes of bitter apples, malty beer, a touch of caramel… It's not too bad, I would say, one could say it's the equivalent to a blend with a slightly higher malt content. Finish: medium, bittersweet. Comments: some readymade half-and-half, in other words. What I like is that you don't quite feel the grain, so this blend could be a kind of philosopher's stone.


SGP:341 - 72 points.

Grant's Cask Editions 'Sherry Cask Finish' (40%, OB, William Grant, Cask Edition, blend, +/-2016)


Looks like they've changed the packaging several times and then discontinued this bottling (it's been replaced with an 8yo, apparently). An NAS blend finished in some casks seasoned with 'sherry', sounds a bit like an Eurovision song, no? Colour: straw. At least it's not been drowned in caramel. Nose: not un-nice. Supermarket raspberry-and-apple juice (95% apple), some old sour wood, as much ale as in the ale cask finish, and perhaps a few drop of Kriek (allez!) What's nicer are these whiffs of rose petals. Mouth: the problem is that you feel those rose petals on the palate too, and that they would translate into cheaper Turkish delights, or grenadine syrup. That's okay, but perhaps not my cup of malt. Finish: medium, sweet and sour, with more grenadine. Comments: what Kriek is to Gueuze (allez!)


SGP:431 - 68 points.

Naturally, they all do finishes…

Johnnie Walker 'Blender's Batch Rum Cask Finish' (40.8%, OB, blend, +/-2017)
All right I'll say it, I hope Diageo haven't used any ex-Zacapa wood here, although I suppose Zacapa's only loudly sugared after the casks have been disgorged, and not at birth like they do at, I believe, El Dorado/Diamond (bwah). Lovely old-school label by the way, and smart bottling strength. Colour: straw. Have the prices of spirit caramel really skyrocketed in recent years? (was that remark necessary, S.?) Nose: well, a good step above the not-too-lousy Grants. A medicinal touch, a little pine resin, some fresh butter and some stewed white asparagus, some freshly broken branches, and probably some fresh cane juice. Or rather pressed sugarcane, not just the juice. Nice nose, I'm positively impressed. But as always… Mouth: not, it's good, but you really feel the rum, as if they had actually done a vatting. The thing is, that rather worked. Nice oranges, a touch of ginger, demerara sugar, even a thin slice of banana… Now the cardboard and the bitter sawdust that's often to be found in those NAS blends remains there in the background, but it's all improved, I would say. Finish: medium, with a hint of molasses and more candy sugar. Comments: I think they did this one well.


SGP:541 - 79 points.

Johnnie Walker 18 yo (40%, OB, blend, +/-2018)


A fairly deluxe 18 yo blend should not be bottled at 40% if you ask me, isn't that a tad stingy? Having said that, I had much enjoyed the previous 'Platinum' bottling (WF 84). Colour: gold. Nose: ah yes, this is very nice, I think it's got a higher malt content, as well as some top-class distilleries (Glen Elgin, I've heard). Rather lovely notes of soft herbs, mint leaves, garden earth, geranium flowers, beeswax, then something oriental, caraway, aniseed, star anise, orange blossom water, honey… Rather top-class indeed, but I knew this would happen. Hope the penny-pinching 40% won't wreck it on our palates… Mouth: excellent blend, no quibbles. Sure it would be much more convincing at 45, or even 43% vol., but the components were big enough so that it wouldn't be watery. Some smokiness, earth, a little tobacco, wax, quite some tea, the usual marmalade, and just a touch of cardboard, most blends' signature. Finish: medium, not short. A tad salty, with some aspects that remind me of Johnnie Walker Black Label. Comments: an excellent blend, I think. I would even drink it (gee-ee-ee…)


SGP:551 - 84 points.

No Name N°2 (48.9% Compass Box, blended malt, 8,802 bottles, 2019)


Hold on, N°2, isn't that a name? And isn't 'no name' a name as well? Love these wee paradoxes, they're always fun. It's like that story about some Iranian politicians who never knew how to write, in their new constitution, that it was henceforth forbidden to write the word 'wine'. Anyway, this new baby should be rather peaty… Colour: white wine. Nose: new wellies, new tyres, new Ford, then ice wine, fresh walnuts and paraffin, then more fresh walnuts, mashed potatoes and honeysuckle. It is pretty complex, and not that peaty! Mouth: smart. Starts very dry, ashy, tarry and almost new-plastic-like again, but gets then progressively fruitier, almost bonbony. Melon sweets, Jell-O, wine gums… All that while a grassier, more peppery peat keeps singing in the back. This baby's almost like a big band, with a roaring rhythm section and the soloists taking their turns one after the other. Johnny Hodges, Paul Gonsalves, Cat Anderson, Ray Nance, Clark Terry… Indeed, the Duke Ellington Orchestra. Finish: long and more coastal. Seawater, lemons, oysters, waxes. Comments: it is clearly coastal, and really very excellent. The packaging is superb, the price a little less so. But this is 2019, is it not.


SGP:566 - 88 points.

Good, a brute-y blend and we're done for now…

Light, Creamy, Smoky Creation 10 yo 2007/2018 (60.5%, Cadenhead, blend)


A blend of Kilkerran, Longrow, and Invergordon. I for one wouldn't have added Invergordon unless it's at least 45 years of age, but there, not my business ;-). Oh and hey, blending Kilkerran (triple distilled) and Longrow (double distilled), doesn't that create… Springbank (two times and a half distilled)? Let us check that… Colour: pale gold. Nose: fresh butter, sweet maize, candle wax, tree bark, mashed potatoes… Well, Longrow does not have the upper hand this far, but that may be the very high, almost murderous strength. So with water: some fresh herbs, young peater, beach sand, kelp, engine oil, plasticine… It's a funny, slightly uncertain blend, I would have called it 'The Wanderer'. I roam around, around, around... Mouth (neat): "c'est du brutal", that's what the good folks in Monsieur Gangster would have said. You understand, don't you? Some buttered popcorn, quite a lot sugar, some rooty notes… Not an easy one to catch, you do feel that they haven't spent six months in the lab to come up with this rather rough composition. With water: ah, there, finally! Grassy peat, lime, rhubarb, sorrel juice, rapeseed oil, wax, chalk… The goal is reached (and adios, Invergordon). Finish: long, with the grain having come back, but it is still fine. Comments: a twinkling grain whisky, that's funny. The malts did their jobs.


SGP:564 - 86 points.

We may have other funny mashups blends in the coming days.