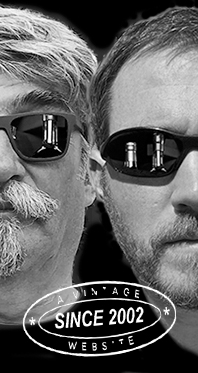 Home
Thousands of tastings,
all the music,
all the rambligs
and all the fun
(hopefully!)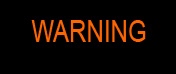 Whiskyfun.com
Guaranteed ad-free
copyright 2002-2017



Knock knock, who's there?
A few undisclosed malts, either blended or single. Session three.

The Ileach (40%, Vintage Malt Whisky Company, +/-2018)


The Vintage Malt Whisky Company have been famous for their Lagavulins, many bottled undercover. A matter of old contracts, you see, but we should beware of hurried generalizations… Now when I last tried The Ileach, back in 2006, I had thought it was pretty good (WF 82). It is a single malt from Islay, and I have to say the shape of the bottle is rather Diageoan these days. Colour: gold. Nose: wonderful, on hay, herbal tea and peat at first, then soft brine and whiffs of moss and fresh mushrooms plus a little cigarette tobacco (Camel) and marzipan. It's globally pretty delicate and complex, and it seems that the low strength works very well here. Mouth: excellent, mildly sherried (small raisins, walnut liqueur, dried figs) with quite a lot of heather honey too, some salty and mentholy liquorice, and really, notes of Lagavulin 16. Which does not obligatorily mean that it is Lagavulin, naturally. And certainly not 16 years old. Finish: medium, even more mentholy and more on herbal teas. A very salty aftertaste and touches of tar. Comments: haven't they improved something here? A very excellent Islayer, certainly worth the 30 to 35€ it'll cost you. BFYB!


SGP:457 - 87 points.

Flaming Feast (46%, Wemyss Malts, blended malt, batch 2018/04, 6000 bottles, 2019)


A blend of two smoky malts, one from the Eastern Highlands (what could that be? Some smokier Clynelish?) and one from the Inner Hebrides. Colour: white wine. Nose: well, did they hire John Glaser? It really is a mildly smoky, pretty mineral and waxy malt, with some coating vanilla and quite a lot of heather honey, as well as three or four sultanas (per bottle). Imagine you would have told me this was a single malt, I would have said Highland Park. Mouth: really good, very well composed, smoky but relatively soft and honeyed again, with a rather leafy waxiness and a few pickled fruits. There's also a growing saltiness in there. Finish: rather long, smokier, waxier, with touches of propolis beyond the honey (Calluna). Comments: really, a smokier Highland Park or something, but comparison is not always reason. A very good blended malt by Wemyss once again.


SGP:554 - 85 points.

Peat Chimney 'Batch Strength' (57%, Wemyss Malts, batch #2, 9000 bottles, +/-2019)


I had thought batch #1 was a littler sweet, yet really good (WF 82). Colour: white wine. Nose: there's a lot of vanilla, as if they had used quite some recharred or rejuvenated American oak here. On the other hand, that's a perfect receptacle for all the iodine and seawater mixed with some mercurochrome that's coming out, all that with a strong feeling of Laphroaig, although some lighter and fruitier Caol-Ilaian notes to emerge too. Apples. With water: damp fabric and a little plastic and soap, which is perfectly normal. Islay pastures and smoked oatcakes. Mouth (neat): perfectly Islayan, very smoky and peppery, with some limoncello (sweet oak vanilla plus lemon) and a fat creaminess that really reminds me of Laphroaig Cask Strength. With water: much saltier. We're almost drinking seawater, mind you. Finish: long, drier, salty. A feeling of smoky margarita. Comments: they seem to have improved the recipe, which was the case with The Hive too, I think. Kudos!


SGP:557 - 86 points.

Scarabus (46%, Hunter Laing, Islay Single Malt, 2019)


Another new undisclosed NAS with a dapper neo-Victorian design, this time by Hunter Laing. If I remember well, Scarabus was an old distillery on Islay that was closed over two centuries ago, but it seems that no one knows where it was located. Today there is a Scarabus farm that's located north-east of Bridgend. If they're referring to that place, the nearest working distillery is clearly Bowmore, but if Scarabus Distillery was located further east, that is to say closer to Finlaggan, that would rather be Caol Ila, which is very close to Hunter Laing's new Ardnahoe Distillery. All this is very mysterious… Colour: gold. Nose: soft, creamy, light, with quite a lot of vanilla, pencil shavings, peach syrup, some caraway and ginger, marzipan, and rather not a lot of coastal notes. Some pretty active oak should have been in use here. Mouth: some unusual wood may rather have been in use here, actually, such as ex-rum casks. No? What's sure is that it's not extremely 'Islayan', rather softer, with esters that in my meagre experience, you would seldom find in malt whisky. It's really different, and rather intriguing. I do like it, but I believe it would have more knack at a much higher strength such as 55% vol., without becoming a scary Scarabus (very well done, S.!) Finish: rather long, creamy, and unusually sweet and fruity. Bananas? Comments: a new flavour, I guess we'll need a little time to get accustomed to it, but it sure works. PS: I may well be dreaming with regard to this rum thing…


SGP:645 - 83 points.

Sound of Islay 2008/2018 (59.6%, The Taste of Whisky, bourbon)


This new one by some friendly new wee Polish bottlers is said to be Caol Ila. Because the sound of Islay is not "gulp!", mind you (although…), it's the name of the sea inlet that separates Jura from Islay. But of course, you knew that… Colour: white wine. Nose: pristine, dry, ashy, with litres of lime juice and seawater, creosote, charcoal, soot, and fresh almonds. With water: gets kilny. An old tweed jacket forgotten in a kiln, plus some new wellies and a little tarry rubber. Right, wellies. Mouth (neat): sharp, precise, it would cut you into halves. Smoked lemon juice, seawater, gherkin brine, even green olives. It's not the first time that I'm noticing that Caol Ila's distillate got pretty sharper and peatier in recent years. Am I not right? With water: and saltier yet! Seawater, oysters, kelp, lemon… Only the langoustines are missing. Finish: long, on pretty much the same flavours. A lot of brine in the aftertaste. Comments: I really think they upped their game at Caol Ila. Forget about the 'gentle peater' from the old days.


SGP:467 - 88 points.

Callisto VII 2011/2019 '95° P.7.1' 1846.4"' (60.1%, Scotch Universe, first fill ruby Port wine barrique)


Ouch! Is there really a thing such as 'a ruby Port wine barrique'? Do ruby Ports ever see any oak? But who cares, Port and peat usually create tricky animals anyway. Oh and this is Caol Ila – or what's left of it ;-). Colour: tomato and cognac. Serious. Nose: oh well, it doesn't bite, but it's a little indefinite. Peonies and soot, cassis, sour peaches and apples, pink pepper… On the other hand, it's much less dissonant than I had thought (well, feared). With water (with caution): pipe tobacco, lots of it. Borkum Riff's Cherry Cavendish. Mouth (neat): smoky syrups! Strawberries, cassis, cherries… What's really very cool is that that barrique wasn't too active, and that may have saved it and prevented it from getting way too sour and spicy. He or she who hasn't tasted those infamous 'Portified' Port Ellens from twenty years ago cannot quite understand what I'm meaning here. They used to be lethal! Some Laphroaigs too, but this little Caol Ila isn't, despite the 'tomato sauce' colour. With water: we're safe, hurray! Cherry liqueur, snuff and charcoal. Finish: long, big, on red berries, bell pepper and a caraway-y smokiness. Comments: really not just a LOL whisky. A bit trans, but vive la difference!


SGP:656 - 82 points.

Stoisha 4 yo 2014/2019 (60.3%, Signatory Vintage for The Whisky Exchange, hogshead, cask #10590, 290 bottles)


Welcome to the new whisky world! Some ultra-young malt aged in some hyper-active decharred-recharred wood, at least they would tell us about all that, and not just do a sneaky NAS with a fancy name, a hipster-made design, and an unlikely story straight from Wikipedia, like almost everyone else is doing. There. Oh and this is peated Bunnahabhain. Colour: gold. Nose: akin to those supercharged official NAS Laphroaigs, that is to say clean, rounded, full of vanilla and orange syrup, sweetly spicy and mildly medicinal beyond that. With water: vanillin, syrups, custard, a pack of smoked almonds. Mouth (neat): of course it's good. Hate it that I like it. Limoncello, manzana, camphory smoke, lapsang souchong, white pepper, some nutmeg, a drop of yellow Chartreuse. With water: same. These modern whiskies usually don't change much with reduction. Finish: rather long, on smoky marmalade and more custard. Comments: a bit 'lab' but very good, not whore-ish, now we've seen vodkas and gins that were older. No, really, very good, let's remain honest. But f***k the f***k, four years old!


SGP:556 - 86 points.