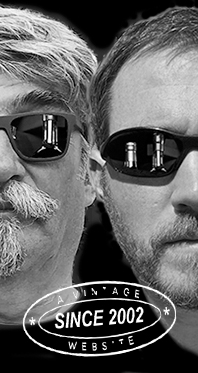 Home
Thousands of tastings,
all the music,
all the rambligs
and all the fun
(hopefully!)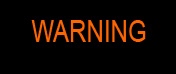 Whiskyfun.com
Guaranteed ad-free
copyright 2002-2017



A flood of Benrinnes,
looking for greasy ones

We'll see how many we'll manage to try. Perhaps shall we cut this session in half, we'll see. Remember Diageo's Benrinnes Distillery started to do some kind of Byzantine two-and-a-half distillation from the mid-1970s on, producing some sort of rather-Mortlach-like meaty spirit, but it seems that they've simplified the proceedings again around the mid-2000s. Let's do this randomly…

Benrinnes 15 yo (43%, OB, Flora & Fauna, +/-2018)


Right, not totally randomly. Last time I tried this expression that was around the year 2000 (WF 83). A worthy aperitif yet again, I hope. Colour: gold. Nose: there, no truce this time, the whistle blows and we're in action. Tallow and marrow, parsley, bouillons, ham, onion soup, dry sherry, plus most certainly some umami as well as the 6th aroma, the aroma/taste of fat, which is called oleogustus, apparently (sounds a bit like dog Latin, no?) There's also a thing called kokumi, but we still need to check that. Mouth: so, kokumi and oleogustus (joking only a bit) and a huge fatness indeed, rarely to be experienced with any whiskies. In short, more tallow and marrow, ground coffee, salt, miso, and Maggi. Spectacular, but perhaps a little unlikely at times. Finish: long, very meaty and salty. Chorizo and beef juice. Really. Comments: totally odd – and admirable - that they would have kept this very unusual fat malt within the range. Perhaps more a sauce than malt whisky, after all.


SGP:362 - 85 points.

Benrinnes 23 yo 1995/2019 (49.6%, Signatory Vintage for The Single Malt Whisky Shop, Belgium, Italian Cars Series, hogshead, cask #9059, 222 bottles)


Ah the Ferrari shark nose! I used to have one as a go-cart when I was… around 6. Oh, and hey, never, ever drink and drive! Colour: gold. Nose: paraffin, 'good' sulphur, plastics, ham, then apple peel, fresh walnuts (but not as in sherry), greengages, yellow peaches and candlewax. And 1960s Ferrari Grand Prix, I would wager. Mouth: indeed, this waxy fatness, with paraffin mingling with tallow candle, then many green and yellow fruits. Apples, gooseberries, greengages again, a touch of grapefruit (with matching wee fizziness) and some rather bold honey, with some pepper on top. Finish: long, still fat and waxy, with the same fruits. Comments: perhaps a vatting of Clynelish with Mortlach? It's extremely good, full-bodied and yet approachable. Gotta love the Ferrari shark nose, with its small engine.


SGP:562 - 88 points.

Benrinnes 26 yo 1991/2018 (49.2%, The Single Malts of Scotland, cask #509, 165 bottles)


We've had a wonderful 1995/2016 in this series (WF 90) and a 1991/2016 that's been just as great (WF 90). Colour: straw. Nose: same kind of two-step unfolding, with first greases and candles, and then western orchard fruits, plums and apples and buddies. This combo works extremely well, I have to say. We'll have to ask the distillers why they went back to classic double-distillation. Love this nose, love the fresh hazelnuts, walnuts and pine nuts. Mouth: right, 90% yet again. Green tea, apples, lemons, rapeseed oil, chalk, melon skin, paraffin and plasticine, green peppercorns, white pepper… It's perfect, rather austere malt whisky. Finish: rather long, lemony, waxy, chalky. Classic style, a shame that the general public does not seem to know about Benrinnes. Comments: as I said (please rack your brain, S.!)


SGP:552 - 90 points.

Benrinnes 20 yo 1997/2018 (54.9%, Signatory Vintage, 30th Anniversary, sherry hogshead, cask #9731, 212 bottles)


I may have written before that I think that this recent series by SigV is nothing short of spectacular. But Benrinnes plus heavy sherry (according to the colour) may be a little 'too much', let us see… Colour: mahogany. Nose: indeed, beef stock, Bovril, marrow, dried porcinis and morels, truffles as well, fresh Cuban cigars, rosewood (old Jaguar), this grease yet again, engine oil, leather… You see. With water: barbecue, dill, smoked sausages, charcoal, sourdough, oloroso, moist black bread, glazed chestnuts, olive oil… Wonderful dry and oily nose. Mouth (neat): it is a spicy sherry monster, ridden with tobacco, caraway, bay leaves, earth, chicken soup, cloves and leather. Very concentrated, shall we say. With water: perfect dry sherry, earthy and ridden with tobacco, and rather coffee and chocolate this time. Very thick mouthfeel. Finish: same for a long time, with the expected spicier and saltier aftertaste (cloves). Comments: you cannot not think of the sherriedmost Mortlachs. Or perhaps some Pittyvaichs? This one means business. High score yet again.


SGP:462 - 90 points.

Benrinnes 14 yo 2004/2018 (56.9%, Cadenhead, Authentic Collection, bourbon hogshead, 294 bottles)


Colour: white wine. Nose: raw, totally distillate-driven, extremely waxy and greasy, tallowy (do you say that?) and full of raw wool, cereals and breads. Not one ounce of fruits this far. Or perhaps unripe jujube? With water: a very grassy and greasy malt indeed. Old clothes, wool, lamp oil, a little fusel, mashed potatoes… Mouth (neat): ah! It's massive whisky, it's eminently idiosyncratic (yeah right), green and oily, full of olive, sunflower and grape pips oils, plus some very green apples and a quarter of lemon. Some margarine, perhaps. You could see how such a fat malt would lift and thicken any blended Scotch. With water: lovely yet fully unsexy. Grass, bitter herbs, spicy olive oil, more margarine, cumin… Finish: long, tight, very waxy and green. Dough, no fruits. Comments: a raw baby for punch-ups and Sunday mornings. Totally lovable, but not very easy. You could easily miss its charms.


SGP:262 - 88 points.

We're doing good so far, aren't we, but you can't have too many of these in a row, so perhaps a last one and see you tomorrow!

Benrinnes 18 yo 2000/2018 (58.5%, Cadenhead, Authentic Collection, bourbon barrel, 150 bottles)


A barrel, perhaps more rounded easiness in this case… Colour: straw. Nose: no, no easiness here, rather more oils, sunflower oil, crushed pine nuts, argan oil, old jacket, green apples, the rawest cider they ever made in western Brittany, old books and newspapers, those jujubes yet again (jujubes, are you sure, S.?), and then indeed, a fruitier phase, with lemons and green pears. With water: mud, crude chocolate, overripe apples, porridge and orange wine (not wine made out of oranges, mind you). Mouth (neat): wha-a-at? This is fantastic, if a little simple. Green apples, lemons, limes and grapefruits, blended with some greener oil, but not quite olives. Argan, perhaps? With water: a wee tad fruitier. Gueuze with some sunflower oil – but do those blend well? Finish: ah, olive oil with a salty touch. Comments: W.M. Cadenhead, I just wanted to say, about that new Aston-Martin, please not the one with the Mercedes engine, thank you. No, I'll play nice, not necessarily the DBS Superleggera in Cosmos Orange with Gloss Black Tinted Carbon finishes.


SGP:462 - 89 points.