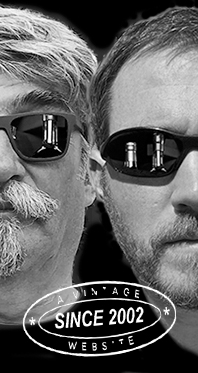 Home
Thousands of tastings,
all the music,
all the rambligs
and all the fun
(hopefully!)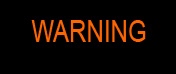 Whiskyfun.com
Guaranteed ad-free
copyright 2002-2017



A little bit of Tomintoul

It's one of those 'T' malts, the ones that we were often forgetting about in the old days. I mean, we didn't know a lot about anything that was happening after Talisker. But things have changed, partly thanks to that famous peated Tobermory – that's right, Ledaig. And thanks to some old bottles of Tormore, but that's another story…

Tomintoul 10 yo (40%, OB, +/-2018)


When we last tried this little expression, around ten years ago, I thought it was pretty mundane (WF 75). But they've changed the packaging (good one, S.) Colour: pale gold. Nose: floral, buttery, slightly metallic. Mashed potatoes, dandelions, sunflower honey, barley, hints of old tin box full of old herbal teas. A rooty touch too, celeriac, carrot… Mouth: it is fine, gentle (that's their motto anyway), slightly toasted, with roasted peanuts, some molasses, Golden Grahams, peanut butter, and rather more burnt sugar after one minute. Malt bars, some kinds of energy bars (the Bon Accord in Glasgow is an energy bar too, ha). Finish: short, getting just a little bitter, like many other single malts in the same 'entry-level' category. Notes of Guinness. Comments: well, I like this newer batch better than last time, but perhaps am I softening a bit. No, of course not (insert appropriate insults here).


SGP:341 - 78 points.

Tomintoul 14 yo (46%, OB, +/-2018)


First time I'm seeing a 14 years old. Colour: straw. Nose: drier, more cardboardy than the 10, less fresh. Some medicinal touches (bandages), some grass, some wood (plywood)… Well it is not exactly what I would call a whisky to nose. Mouth: more oomph, more presence, more wideness, less dry grassiness. In other words, good news, even if I would not call it Mister Deep. Some toasted bread, some oak… No, actually, it tends to become really dry and even bitter. Good rooty/earthy background, though, but you have to like them dry. Or on ice, I suppose. Finish: medium, dry, rather cardboardy. Cinnamon. Better aftertaste, maltier. Comments: same ballpark, even if I tend to enjoy the 10's freshness a little better.


SGP:341 - 78 points.

W.M. Cadenhead, please come to my assistance…

Tomintoul-Glenlivet 12 yo 2006/2018 (54.9%, Cadenhead, Authentic Collection, bourbon, 240 bottles)


Let's prepare for some naked rawness. Really curious about this little-known lighter distillate (beyond the oak that we've just seen) … Colour: white wine. That's a good start… Nose: well, it's just as grassy and dry as the OBs. Porridge, ink, grass, iron, mashed chickpeas… With water: I don't know. Mash, dough… Mouth (neat): ah, there, some fruits! Apples, pears, plums, then sweet barley and grass, mashed carrots, a touch of vanilla, one of muscovado sugar, and some stewed turnips perhaps? Baldrick's favourite. With water: more fruits. Toffee apples, greengages… But it's not a fruit bomb. Finish: medium, grassy. Apple peeling. Comments: not a very characterful malt, but it's rather nice and friendly. Not a lot to say, really. Fair.


SGP:441 - 80 points.

Good, let's call upon heavier artillery, and older bottles…

Tomintoul 39 yo 1972/2011 (45.7%, The Whisky Agency, Perfect Dram, bourbon, 112 bottles)
Let's see if this one still roars. Colour: gold. Nose: all these old Tomintouls used to be delicately fruity, and this is no exception. I'm finding ripe melons and apricots, then a layer of soft aromatic herbs and flowers (pansies, perhaps), and then a little heather honey and maple syrup. Indeed it's all rather delicate and, as we used to say in the old days, a little feminine. I suppose we'll need another word… Mouth: heavy on oak and pinesap, but what's behind that is pretty cool, that is to say a curious combination of old herbal liqueurs, saps, cordials, and medicines. Some cinnamon for sure, or rather some kind of cinnamon/menthol mix. Snuff. Finish: long, spicy, but still tense and tart, with some kinds of resinous lemons coming out now. Fine and funny. Comments: some action in this old one. I doubt anyone could find a bottle anywhere, but this kind of sappy oakiness is pretty spectacular. Some friends would either love it or pour it over vanilla ice-cream.


SGP:571 - 85 points.