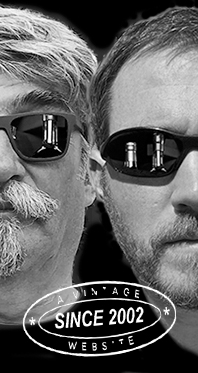 Home
Thousands of tastings,
all the music,
all the rambligs
and all the fun
(hopefully!)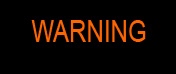 Whiskyfun.com
Guaranteed ad-free
copyright 2002-2017



A little bag of new Glen Moray

To this day Glen Moray remains rather a budget malt as far as 'disclosed' distilleries are concerned (no we won't mention the nasty low-cost or hard-discounted clickbait-fuelled brands some lazy 'journalists' and much skilled PR agencies are very busy with these days) but some recent editions have been very good in my book. Let's check what's happening at the indies'...

Glen Moray 10 yo 2007/2018 (46%, Orcines, cask 5444)


Orcines is an excellent little range of malts by The Whisky Lodge in Lyon/Lyons, France. This should be easy and fast... Colour: white wine. Nose: ah good, some ex-American oak sauvignon blanc at cask strength!. So custard, rhubarb pie, touches of fennel and celery, perhaps beets, some soft IPA beer, hints of sesame oil... All is fresh, fine, and pretty mature. And mucho cool since the owners of the distillery tend to rather finish their young malts in unlikely wine casks. Mouth: fresh, very malty, on cake, muesli, banana pie, café latte, then drops of lemon liqueur and a little liquorice. Good body. Finish: medium, custardy, with some butterscotch and a little ale in the aftertaste. Or stout. Comments: some totally natural and pretty flawless young malt whisky. Not expensive and yet not budget at all.


SGP:451 – 85 points.

Glen Moray 2007/2018 (53.2%, Or Sileis, Legends, barrel, cask #533, 315 bottles)


Well, will adding legendary characters to the label and calling the range 'Legends' make the whisky... err, legendary? Let's see... Colour: white wine. Nose: in truth this is the Orcines, only at cask strength. Which translates into a harsher nose, and a more eau-de-vie-ish aspect. Raw kirsch, melon spirit and 'stuff'. With water: totally a sister bottling of the Orcines now. Indeed looks like I nailed the 46% vol. (and proud he is, oh my!) Mouth (neat): malt, cake, peanuts, ale, Guinness, muesli, Golden Grahams, Ovaltine... With water: butterscotch and ale once again, malt, cakes, cappuccino, banana cake... Finish: same. Medium length. Comments: let us remain consistent.


SGP:451 – 85 points.

Some older Glen Morays please...

Glen Moray-Glenlivet 25 yo 1992/2018 (52.5%, Cadenhead, Authentic Collection, hogshead, 204 bottles)


Colour: pale gold. Nose: Cadenhead are never afraid of some slightly 'deviant' profiles, and that seems to be the case here, with a pretty medicinal start as if this as ex-Laphroaig wood. Bandages, aspirin, then rather green apples and green plums, greengages, other rather sour fruits, whiffs of 'a walk in the woods' (moss, fern, mushrooms), then bitter almonds… I'm finding all that rather beautiful, if pretty unusual. With water: lovely soft cider vinegar, langoustines, hessian, and eucalyptus, then stewed apples, compote, cider... Smart malt, this. Mouth (neat): same feeling of ex-peater wood, but rather Bowmore this time, with this je-ne-sais-quoi (how do you like my French?) of lavender and violet. Then cakes, liquorice cakes, bitter oranges... I really enjoy this for its rather deviant indeed. More than just a curiosity, though. With water: excellent! Some lemon, soft smoke, cider apples, blackberries, sorb eau-de-vie, even holly... This is pretty complex a malt whisky. The harmless touches of violets remain there in the background. Finish: medium, with a wee something that might be reminiscent of some Glen Gariochs. Please don't quote me on this. Comments: super-mega good, if sometimes a little uncertain or unlikely. But those aspects ought to be cherished in this modern ueber-sanitised world (wha-a-at?)


SGP:462 - 88 points.

Glen Moray 38 yo 1981/2019 (49.1%, WhiskySponge, 125 bottles)


One of the first two bottlings by famous anonymous satirist and polemist the WhiskySponge. You know, the guy who either calls me Jasper Clementine, or makes me 'speak' with a terrible French accent and say very silly things about our favourite drink. So in theory, I should retaliate and seek revenge now, but as Melancholic Pony, chief of the Kickapoos of the North once said while smoking his favourite calumet, 'the law about an eye for an eye leaves everybody blind'. So let us try to remain totally fair here and write just what we think... Colour: deep gold. Nose: fresh croissants, this morning's kougelhopf, Fruit Loops, acacia honey, maple syrup, honey-coated pearl barley, natural vanilla, and then preserved papayas served in a mild honey sauce. Distant whiffs of new wool, men's clothing shop, new tweed... Mouth: very good. We're in similar territories as those of those Glen Grants or Caperdonichs 1972s that had stirred the hearts of many aficionados a while ago, with just the right balance between pollen, beeswax, chocolate, and roasted nuts (or halva, turron and all that). A wee tea-ish side too, touches of cedar wood, herbal teas, all-spice, cinnamon... All things you might expect to find in a 38 years old malt whisky that remained fresh and perfectly alive. Finish: medium, a tad more tea-ish, which is totally normal. A little tobacco, perhaps? Oranges as well. Comments: I have it from a reliable source that The Sponge is actually the estranged son of Jim Murray and a retired pole dancer from Wick, but apparently, that did not prevent him from being able to select an excellent old cask of Glen Moray. Very well done, Mr Sponge!


SGP:461 - 91 points.