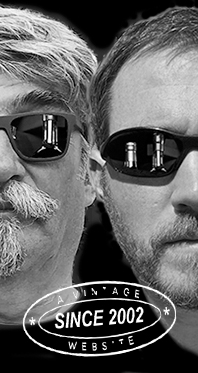 Home
Thousands of tastings,
all the music,
all the rambligs
and all the fun
(hopefully!)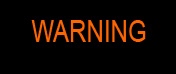 Whiskyfun.com
Guaranteed ad-free
copyright 2002-2017



A little bag of very good seasonal undisclosed malts

You're never quite sure about what you get with these ones. Sometimes they may be like those small Mercedes-Benz with their Renault engines. Mind you, sometimes blended malts are even single malts, only called 'blended' on the cask's papers. Is provenance still a virtue with Scotch whisky?

Loch Lomond 'Glasshouse' (46%, Glasshouse, blended Scotch, 2019)
It's a bit unclear, the label states '100% malted barley', and yet it's classified as a blended Scotch made at Loch Lomond. Oh and it was 'blended for highballs', a claim that would take some cojones, wouldn't it. Colour: pale straw. Nose: noses very young, a tad rough, with some overripe apples, half a glass of ale, some raw kirsch, and a curious blend of damp earth and wet cardboard. Mouth: fine, young, malty, with some saltiness and otherwise garden fruits and peels plus a little dust, bread yeast and cardboard. Finish: medium, rather on preserved fruits this time. Plums. A bitter side again in the aftertaste. Comments: not too memorable, but I'm sure it'll work well in… as a highball.


SGP:341 - 78 points.

Black Friday 21 yo '2019 Edition' (53.1%, The Whisky Exchange, 1800 bottles)


This is actually Glenburgie, but since they wouldn't tell so on the label, that's still equivalent to a blended malt in our book and, as we used to say with the Malt Maniacs, 'a bastard malt'. As for Black Friday, oh well, who cares, it's over. Colour: straw. Nose: that's the main problem here, I'm rather against Black Friday (it's all so vulgar!) but this nose is pretty fabulous. Hate that, I'd have loved to slaughter this bottling, but that's just impossible to do. Fab fruity oils, maracuja, mangos, chamomile, biscuits, even Champagne… Crikey, this is so disappointingly great! With water: some sublime whiffs of bread and pastry doughs, very early in the morning. Mouth (neat): but of course. Golden delicious, mangos, papayas, wild strawberries, pink grapefruits… With water: and there, the finest sweet dough. Fruit tartes. Finish: medium, balanced, fruity, perfect. Awesome notes of Williams pears in the aftertaste. Comments: not funny. Seriously, could we rather have a similar Blue Monday bottling next year? At least, that'll be needed!


SGP:651 - 90 points.

A Fine Christmas Malt 10 yo '2019 Edition' (54.2%, The Whisky Exchange)


Does the bottle say that this is Linkwood? Anyway, this is to celebrate both the birth of a magical child a long time ago, and shopping. Colour: white wine. Nose: more austere, oilier, waxier, more mineral, with flying scents of diesel oil, miso, olives, and pipe juice. Some oloroso too. Curiously assertive for Linkwood – well, no way I would have said Linkwood, I'm very afraid. With water: more miso and more malt sauce. Even whiffs of blue cheese. Mouth (neat): perhaps a little more 'regular', but still very fine despite a certain raw hotness. Raw eau-de-vie and grandma's walnut wine. What are the police doing? With water: more raw bready tones and some grass. Finish: rather long, a tad bitter, otherwise fine. Comments: death seat after the Glenburgie. Not my business, but I would have put this one on bl**dy Black Friday, and the Glenburgie for Christmas. Yeah I'm always finding a way to complain, but that's what bloggers were meant to do in the early days. Argue, quibble, complain and pester triumphant capitalism.


SGP:451 - 83 points.

Speyside Blended Malt 25 yo 1993/2019 (47.1%, Whivie.be, single sherry cask, 100 bottles)


This baby to celebrate the 10 years of Mark Dermul's blog, whivie.be. Congrats, Mark! It is not teaspooned malt, rather one that was blended at birth. It's said that the distillery that produced the base malt was founded in 1824, which leaves us with several choices (such as Macallan, Balmenach or Glenlivet!) Colour: amber. Nose: plenty good dry shoe-polishy sherry at first nosing, with walnuts, metal polish, copper, then black tea, Christmas cake, touches of English brown sauce, and then tiny spicy elements, cracked pepper, a little vegetal earth, then pipe tobacco and black moscatel raisins. Impeccably dry and pretty old-school, so no quibbles whatsoever at this point. Mouth: a tad more rustic, perhaps, but that works while it would get a little smoother over time, on some kind of peppered fruitcake. Crystallised cherries, blackcurrant and blueberry jams (watch your teeth), chocolate, prunes, and even a few drops of well-aged Armagnac. Cloves as the signature. Finish: rather long and mostly on some dark fruitcake. Dried figs and cinnamon in the aftertaste. Comments: Signatory have had many such casks over the years (as far as style is concerned). Wait, wasn't Glendronach founded in 1824? I think not…


SGP:551 - 87 points.

Cheers everyone; see you tomorrow, we'll have our 15,000th!