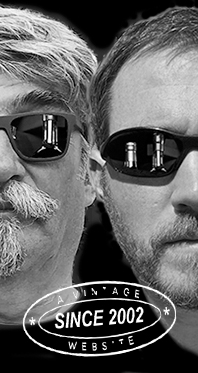 Home
Thousands of tastings,
all the music,
all the rambligs
and all the fun
(hopefully!)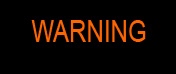 Whiskyfun.com
Guaranteed ad-free
copyright 2002-2017



A little more (very good) Bruichladdich

I know we just had a large bunch of them, but there are some intriguing new red-wined ones around. So just morbid curiosity? Because mind you, there is some amarone involved. You read that right, amarone! Let's see…

Bruichladdich 9 yo 2009/2019 (51.9%, The Cask Whisperer, Amarone wine cask, 349 bottles)


This brand new baby stems from Jim McEwan's own private stock! It is not just a lousy finishing, it's well full-term maturation in a cask of what's probably the thickest (some would say the stuffiest) dry red table wine in the world. Nearly. No, not counting the fortified ones such as Port. Colour: apricot. Naturally. Nose: we're sent back to the new Laddie's earlier days, but this time it's all kind of in-sync, with moderate stems and leaves, red berries, or sour grapes, and a distillate that shows its truer colours: apricots, melons and biscuits. In short, it is not a winesky. With water: grist and porridge, sour teas, and an earthy side. Mouth (neat): but-this-is-good! I'm surprising myself here. Cherry cake, Jaffa cakes, blood oranges, malted beer, touches of raspberry jam… With water: swims very well, another good surprise. Red-wined whiskies often swim like an anvil, not this time. Damson tarte, eating barley, drinking cherry juice… Finish: rather long, clean, not winey. Comments: the colour was a little frightening, and the name let me fear this would be some kind of pizzeria whisky, but not at all. It's still a little varianty (I know), but there.


SGP:551 - 84 points.

Bruichladdich 15 yo 2003/2019 (55.2%, The Cask Whisperer, sherry cask, 326 bottles)
In theory, this should be Bruichladdich proper. I very fondly remember the older very sherried ones (1960s and 1970s distillates). Colour: gold. Nose: this reminds me that sherry's a white wine, and that it's Bruichladdich. Melons, peaches, yellow plums and sea air, anyone? With water: some custard to add. Mouth (neat): it's much tighter than your average sherried whisky, the only flavour that's clearly ex-sherry are the walnuts. Other than that, we find some very lovely plums again, melons, peaches, prickly pears, and in the background, touches of mocha. All that works perfectly well. With water: citrus up. I mean, it's more citrusy than other 'laddichs, where does that come from? Finish: medium, fresh, bright, citrusy, and only mildly spicy. The sherry left on tiptoe. Comments: not an old-skool sherry monster at all, rather a fresh and fruity Bruichladdich. And now go watch Jim telling that story about 'Gunther' on YouTube. I'm dead sure you'll find it.


SGP:551 - 88 points.

Oh since we're sherrying…

Bruichladdich 16 yo 2002/2019 (60.9%, Archives, first fill sherry hogshead, cask # R07/143, 230 bottles)
Crikey, how many different fish do they have in Samoa? Are we done yet? May we suggest chicken of Jamaica or butterflies of Liechtenstein to make a little change? Colour: dark red amber. Nose: right. Cedar wood (new humidor), truffles, tyres, potash, soy sauce, raw cocoa, mocha… all things that we like here. With water: old stove, more tyres, soot, parsley, marrow croquettes, carbon paper, 'after some gunshots'… Mouth (neat): huge. Raspberry eau-de-vie, 90% chocolate, salty bouillon, liquorice wood, tar, guignolet, blackberry jam, raw folle-blanche Armagnac, prunes… This is some heavy juice! With water: and it would swim like a champ, getting just a tad leathery, which is not totally unseen. Finish: long, tarry, rubbery, and rather sulphury but this is the kind of sulphuriness (apologies) that we enjoy. Comments: spitzenklasse, as they say in Spain. Pretty heavy but spitzenklasse.


SGP:462 - 90 points.

A last sherry monster and I swear we won't have any other Bruichladdich until Christmas. November. Okay, October.

Bruichladdich 13 yo 2005/2019 'The Water #3' (64.7%, The Taste Of Whisky, 1st fill sherry hogshead, cask #1002, 292 bottles)


Fudge, attempted murder again! Sure we know Bruichladdich fill at high strength, but still, almost 65% from a sherry cask! F.u.d.g.e.! What's more, at this strength the bottlers have decided to call this wee bottling 'The Water'! Ooh that's smart! Colour: almost mahogany. Nose: yep. Miso, Maggi, prunes, raisins, pecans, heather honey, earth, menthol, camphor, balsamico, and just distant whiffs of old gym socks. There, that'll teach you, bottlers. With water: walnut wine and more miso. Extremely umami-y and meaty, you'd swear they have added monosodium glutamate while we weren't watching. Mouth (neat): weird, unusual, acetic and varnishy. That may be the super-duper-high strength. So, with water: very crazy. Paraffin, mussels, parsley, artichoke liqueur, plasticine, burnt rubber, cider vinegar, pipe tobacco. I may have forgotten to mention a few other flavours, rather around seafood and fermenting fruit. Durian? Perhaps… Or Munster cheese… Finish: very long, dry, herbal, sour. Did we already mention umami? Glutamate? Comments: a beautiful weirdness. I'm sure some pros would say this is flawed whisky. I beg to differ, it's just very singular whisky. With heartfelt encouragements!


SGP:472 - 89 points.