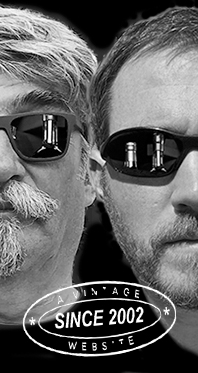 Home
Thousands of tastings,
all the music,
all the rambligs
and all the fun
(hopefully!)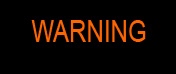 Whiskyfun.com
Guaranteed ad-free
copyright 2002-2017



The indies are issuing more very small-batch blends (or blended malts, but that's not new) these days, it's actually a pretty new thing. Some even went from blends to single malts in the 1990s or early 2000s and are back to blends for some reasons (let's not try to elaborate). Let's see what we have. Fun, hopefully!...

Spirit of Freedom '45' (45%, OB, blend, +/-2015)


This by J.&A. Mitchell. It contained forty-five different whiskies, let's see if we manage to detect Springbank (talk big while you can, S.) It's related to 2014's Scottish referendum in some way, so we're very late again. Unless we're very early, hoping that these 45 would become 55, ha-ha… Colour: white wine. Nose: vegetables, mashed potatoes, grist, fennel, celeriac, chalk, liquorice, brine. It's clearly a little Springbanky, and pretty nice on the nose. No obvious grain whisky that I could detect. Mouth: it's good, it reminds me of some older White Horse, just with less depth and rather more youth. Bitter herbs, chalk, wax, gherkins, a few plums, a touch of smoke… It's very clearly Springbanky, I would be curious to know about those 44 other whiskies that have been in use. Nah, drop that. Finish: medium, saltier and creamier. Touches of diesel oil, seawater, chalk, grass. Comments: some kind of younger, less well-polished Springbank. Which makes it a little more difficult rather than the other way 'round. Still good, naturally.


SGP:362 - 83 points.

McPink (43.5%, House of McCallum, blend, 2018)


Some blend finished in Port wood casks and 'inspired by the story of Mary Queen of Scots'. Haven't we seen that before? Colour: gold with apricot hues. Nose: fine and not too Porty. Which means not ridden with raspberries and cassis, while it does have a pleasant fruity side, well balanced. Rosé wines sell very well these days, I suppose this should sell well too. It's fresh and it's got nice cake-y notes. Cherry cake. Mouth: like it, how bad is that, doctor? It would even take one or two ice cubes, I'm absolutely not against that (what's happening, S.? Did you do a blood test latterly?) Cherry stem tea, oranges, Campari… Finish: medium, and even more on bitters. Ginger. Comments: a good alternative in a spritz? Seriously, I think it's good, and once again the grains are hard to detect.


SGP:551 - 81 points.

Perhaps some older blends…

Spica 29 yo 1989/2019 (45.5%, North Star Spirits, blend, 1000 bottles)


Colour: gold. Nose: that's right, a blend. Nice maltiness, breads, cakes, ripe fruits, old wine cellar, potpourri, liquorice, cherries, sweet mushrooms… It hasn't got the higher definition of a good single malt, but it's got a good complexity and I'm not sure we're worse off for that. Mouth: same feelings. Fruitcake, dough, cherries, raisins, malt, then chocolate and tobacco and a touch of violet sweet. Or there, crystallised violet flowers, as they make in Provence. Finish: rather medium, and rather more on marmalade, oranges… Back to cherries, raisins and pepper in the aftertaste. Comments: reminds me of some folks that used to fit VW Beetles with genuine Porsche engines. Good, one Euro each and I drop my crappy car analogies and metaphors.


SGP:561 - 85 points.

Whisky Trail Vol.4 38 yo 1980/2019 (46.7%, Elixir Distillers, Jazz Series, blend, sherry butt, cask #0035, 445 bottles)


With a bass player on the label, so I suppose this brand new baby will be rather 'pulsating'… What's the exact definition of a blend, by the way? Could you teaspoon some malt (say, Bunnahabhain) using some grain 'on paper' and call that a blend? With all these new blends that do not taste of grain at all, you start to wonder (but indeed, does grain have any taste anyway?) Colour: gold. Nose: cake-y and honeyed at first, then more coastal, with lighter juicy sultanas and whiffs of beeswax in Summer. Wee touches of preserved pineapples and very ripe bananas. Noses pretty much like a single malt, if you ask me, and a perfect one at that. The butt did its job with self-restraint and elegance. Mouth: yeah right. This is excellent, fresh, more tropical as far as fruits are concerned (mangos, maracujas), with just touches of vanilla, heather honey, coconut and simply oranges. Honeycomb and malt/bread. Finish: medium, fresh, on tropical fruits and honey. Only the aftertaste is a tad oaky and gritty, but let's not forget that this lovely juice is almost 40. Comments: excellent, nearly perfect. Someone should start the Blend Buffs (if all blends start to be like this).


SGP:651 - 89 points.

Excalibur 45 yo 1972/2017 (42.2%, Meadowside, blend, 1200 bottles)


Let's hope this blend by Donald Hart will be a blade (ooh!) Colour: gold. Nose: I'm reminded of the lovely Hankey Bannister 40 yo. Hope I'm not ruffling anyone's feathers here. Wonderful flowers and acidic fruits, oranges first and foremost, then mangos and passion fruits, bananas, and finally some kind of all-vitamin fruit cocktail that reminds me of some old Benriachs or Balblairs (or of Club Med). Over all this fruity extravaganza, notes of hazelnut oil and a little beeswax. I don't know of anyone who would not enjoy this very joyful nose. Mouth: blam, perfect wood-fruit integration, everything in sync, all the wee complexities that only come with good age (tiny spices, substances and evocations), and a perfect drinkability. Just unstoppable. Finish: medium, while the wood that should start to become a little dominant at this point would add a lovely earthiness rather than the usual drying spices. Comments: under these conditions, I say more blends! More blends! More blends!


SGP:751 - 91 points.

Sorry, no even older blends in the library. Unless we're talking old bottles! Good, just one more…

Sandy Macnab 5 yo (43%, OB, blend, +/-1970)


This baby is possibly, although we have no proof, a genuine 'single blend', that is to say a blend of Lochside malt and Lochside grain. If I'm not mistaken, they started making grain in the late 1950s and stopped in the early 1970s, so data match. It's also to be noted that there were many official 5 yos in those days, as youth was suggesting lightness, while lightness was 'the thing'. Think Clynelish, Glenfarclas, Glen Grant… Which does not mean that the spirits weren't actually older! But age is just a number, is it not (yeah yeah). Colour: gold. Nose: it is more 'blendish' than all the ones we just tried, with this hole in the profile that's usually caused by grain, but while it is not as exponentially fruity as I had hoped (mind you, Lochside!), it's got good earthy tones and a savoury kind of cardboard. Maggi, soups, asparagus, button mushrooms, old books… Mouth: a funny style, but we aren't far from the last official Lochside, the 10 yo, which wasn't stellar. It's them indies who 'made' Lochside, mind you. Having said that, there is this very peculiar citrusness that's quite emblematic. Citron liqueur or something, it's hard to describe. Notes of saccharose. Finish: rather short, and a little flat. Not at all bottle fatigue, having said that. Comments: pretty good but other Sandy Macs were in a higher league. We might try a bunch in the future, we'll see.


SGP:631 - 77 points.